The Rolls-Royce Dawn Is The Sexiest Car They've Ever Built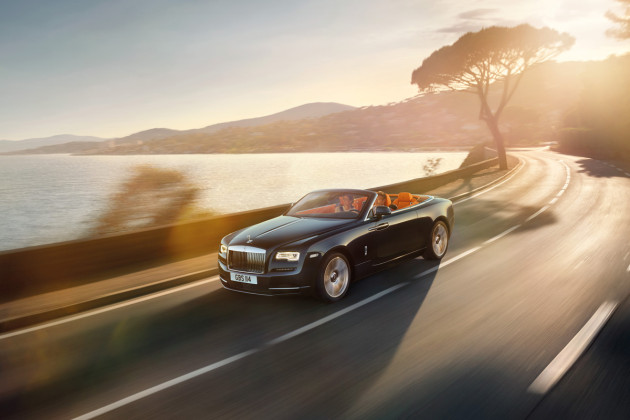 Two years ago, Rolls-Royce introduced us to the Wraith, a lovely four-seat coupé aimed at younger, yet still exceedingly wealthy buyers who were more interested in driving their cars than being chauffeured around in it. Now, Rolls-Royce has unveiled a convertible variant of the Wraith that enjoys some sexy new bodywork, along with a new name – The Rolls-Royce Dawn.
While the Dawn shares its underpinnings with the Ghost sedan and Wraith coupe, nearly 80% of the Dawn's body panels are new. The doors are carried over, but the chin is pulled forward by 2.1 inches compared to the Wraith and the grille is recessed by 1.7 inches.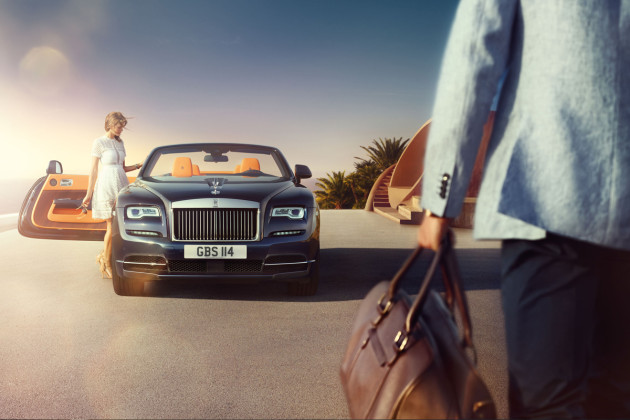 Inside, Dawn is fitted with the same luxurious appointments and technology as Wraith and Ghost, with room for four adults, rather than your typical 2+2 setup. Banks of leather create a soft line, fusing inside and out. The interior is also a destination in itself. Crafted from wood and leather, the cabin is indulgent. Roof up or down, the Rolls-Royce Dawn wraps its passengers in comfort, providing a cosseting private haven and uplifting spaciousness.
Speaking of the convertible roof, Rolls-Royce boasts the Dawn is as quiet as the Wraith when the top is up, which is a pretty impressive feat given the fact that the roof is fabric "for reasons of aesthetics, romance and brand appropriateness." Rolls attributes that to smart aerodynamics and a perfectly smooth roof that limits turbulence and wind noise.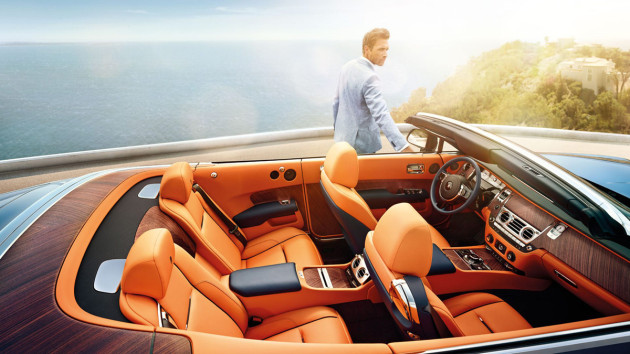 Beneath Dawn's sleek exterior sits a 6.6-liter V12 twin-turbo engine that produces 563 horsepower and 575 pound-feet of torque. That's enough power to move the 5,644-pound, rear-wheel-drive Dawn to 62 miles per hour in a spritely 4.9 seconds. As described in their press release, the Dawn's engine was "engineered to deliver a surge of seemingly infinite power that will awaken your senses."
Rolls-Royce has already started taking orders for the Dawn, and demand for the car has been "beyond our expectations," according to one official. So if you're a tech billionaire or oil magnate who's looking for the ultimate in open-top driving, you'd best place your order now before it's too late.