Getting Ready To #ExploreMore In The 2016 Ford Explorer Platinum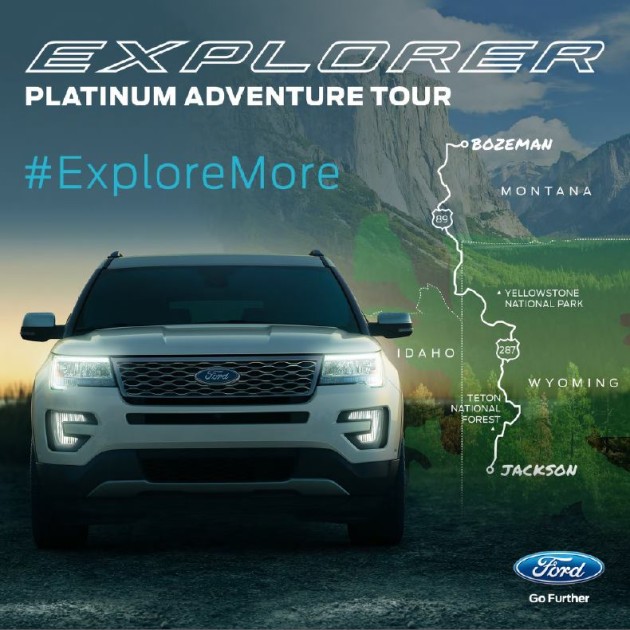 Ford recently invited us to take part in the Explorer Platinum Adventure Tour, and we were beyond excited to #ExploreMore of the most beautiful, iconic landscapes of the U.S. The 2000+ mile tour kicked off last week in Vancouver and comes to a finish in Albuquerque in a few weeks.
Our chariot is the new 2016 Ford Explorer Platinum, and as you can see from the route map above, our leg takes us from Bozeman, Montana to Jackson, Wyoming. As locals will tell you, it's an amazingly scenic route that will leave you speechless at every turn. Endless white clouds, cobalt heavens and green landscapes surround you, with majestic mountain ranges just waiting to be explored as the yellow centerline of the road leads the way.
We will be making the 300-mile journey from Bozeman to Jackson today, and we'll be sharing lots of photos from our adventure throughout the day on social media, so make sure that you're following us on Twitter and Instagram to take part in this amazing drive with us!