Samsung's New Flagship 85″ Q950TS 8K QLED TV Is Practically Bezel-Less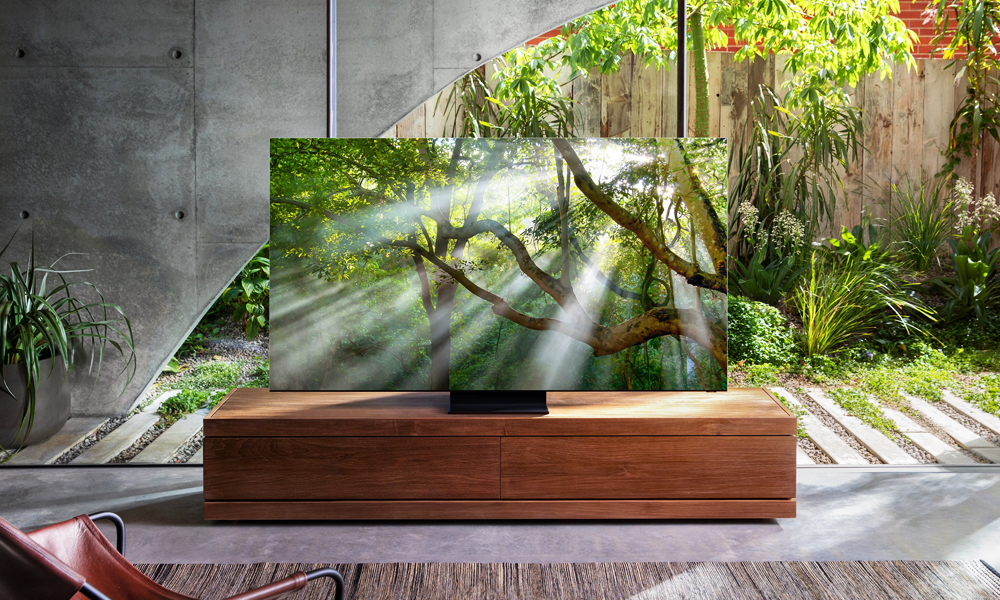 Samsung has been unveiling tons of cool tech at CES this year', like the epic Samsung Odyssey 49″ Curved QLED Gaming Monitor that we just shared with you guys. But that's not the best of it. Feast your eyes on Samsung's new flagship 85-inch 8K QLED TV, the Q950TS.
The Samsung Q950TS 8K QLED TV is an 85″ behemoth that combines a premium 8K picture quality with impressive surround sound audio and a stunning, ultra-thin form factor. What's more, the TV is practically bezel-less, delivering an Infinity Screen experience.
Samsung practically eliminated the bezel around the display to create a screen-to-body ratio of nearly 99%, along with a razor thin form factor (15mm), allowing one to mount the Q950TS flush against the wall like a piece of art, or display its striking silhouette on a media stand.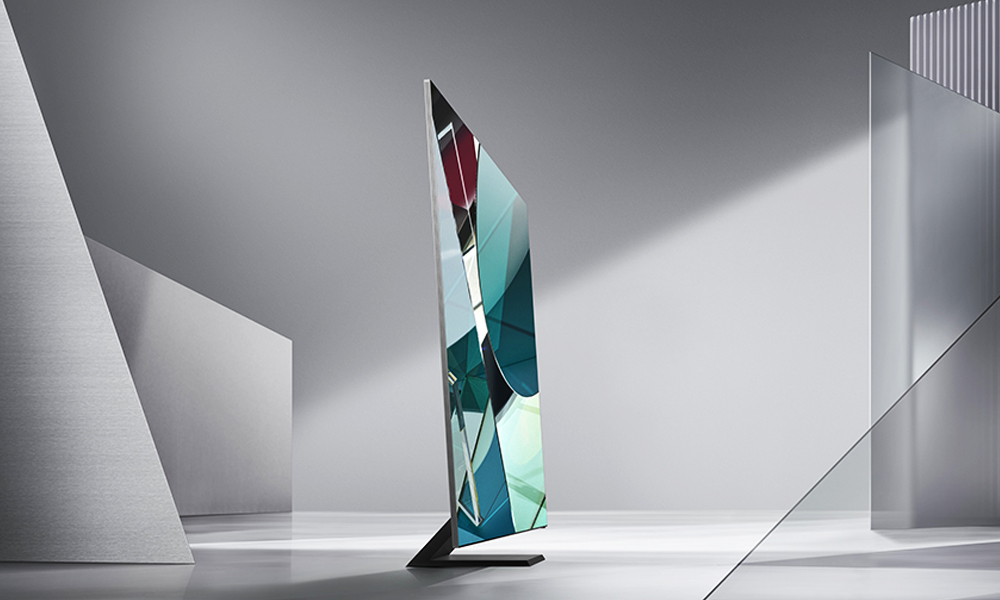 Yet despite being impossibly thin, Samsung still managed to include speakers on every side of the display, as well as woofers in the back to deliver virtual 5.1 channel surround sound, along with an AI-powered Object Tracking Sound+ feature that can scan the action onscreen and shifts the position of the audio accordingly.
But that's not all. There's also: AV1 codec support for 8K videos, direct LED lighting, an Active Voice Amplifier to enhance voice clarity in response to ambient noise, Active Tone Mapping for precise colors and AI upscaling for older content, and more.
2020 is the year when 8K breaks into the mainstream, and Samsung looks to deliver that true-to-life viewing experience with their new flagship 8K QLED TV. Of course, as an early adopter, you're likely going to pay a hefty premium for it, but we think it will be totally worth it. (Until next year, when an even better TV comes along)
Visit Samsung.com for more details on the Samsung Q950TS 8K QLED TV.