LG's Rollable OLED TV Appears When You Need It, Disappears When You Don't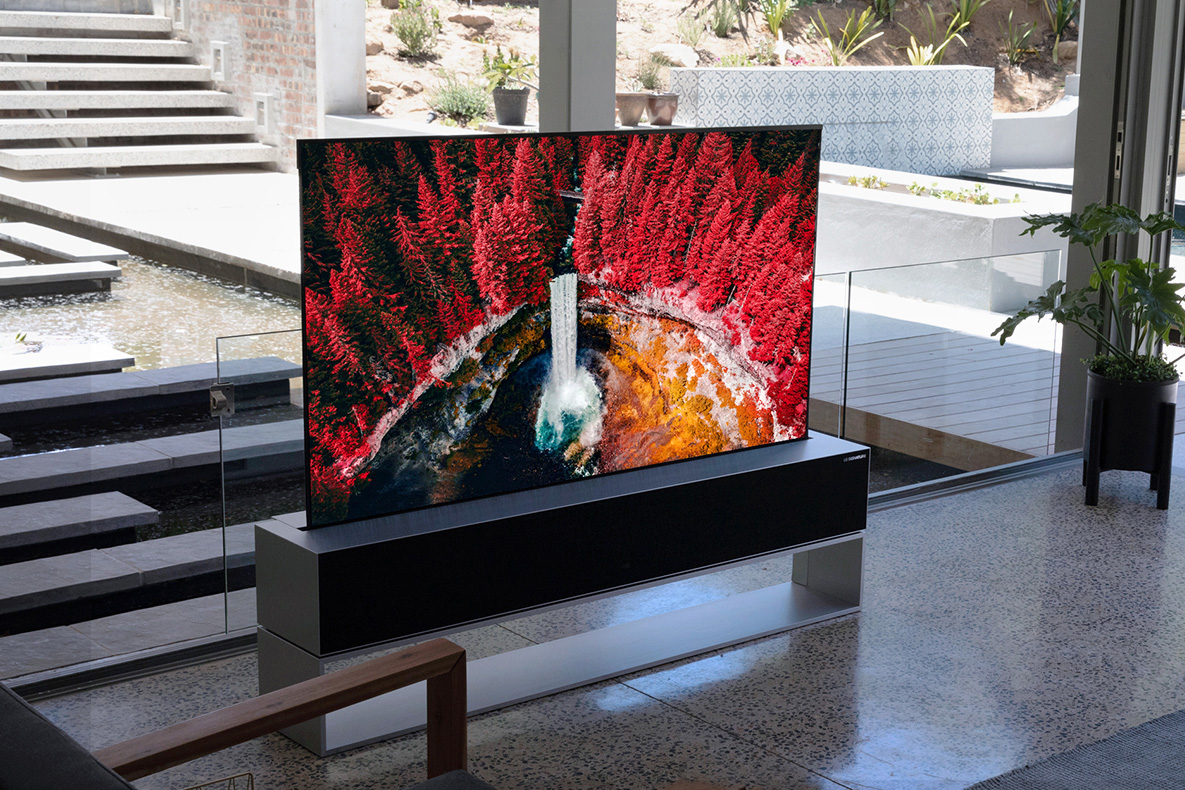 Last year, LG announced at CES that the crazy Rollable OLED TV they had developed was not just a one-off concept to wow crowds walking by their booth, and that it was actually coming to market. And just a few weeks ago, this cutting-edge TV officially launched in South Korea.. albeit, with a rather steep price tag that will keep it out of reach for all except for the super wealthy, at least for the time being.
The LG Signature OLED TV RX is the perfect television for the minimalist who doesn't want a giant black rectangle dominating their living room's aesthetic, much like what Samsung did with their Frame TV. But LG took a decidedly different approach, with three different viewing choices (Full View, Line View and Zero View) depending on your particular needs at the time.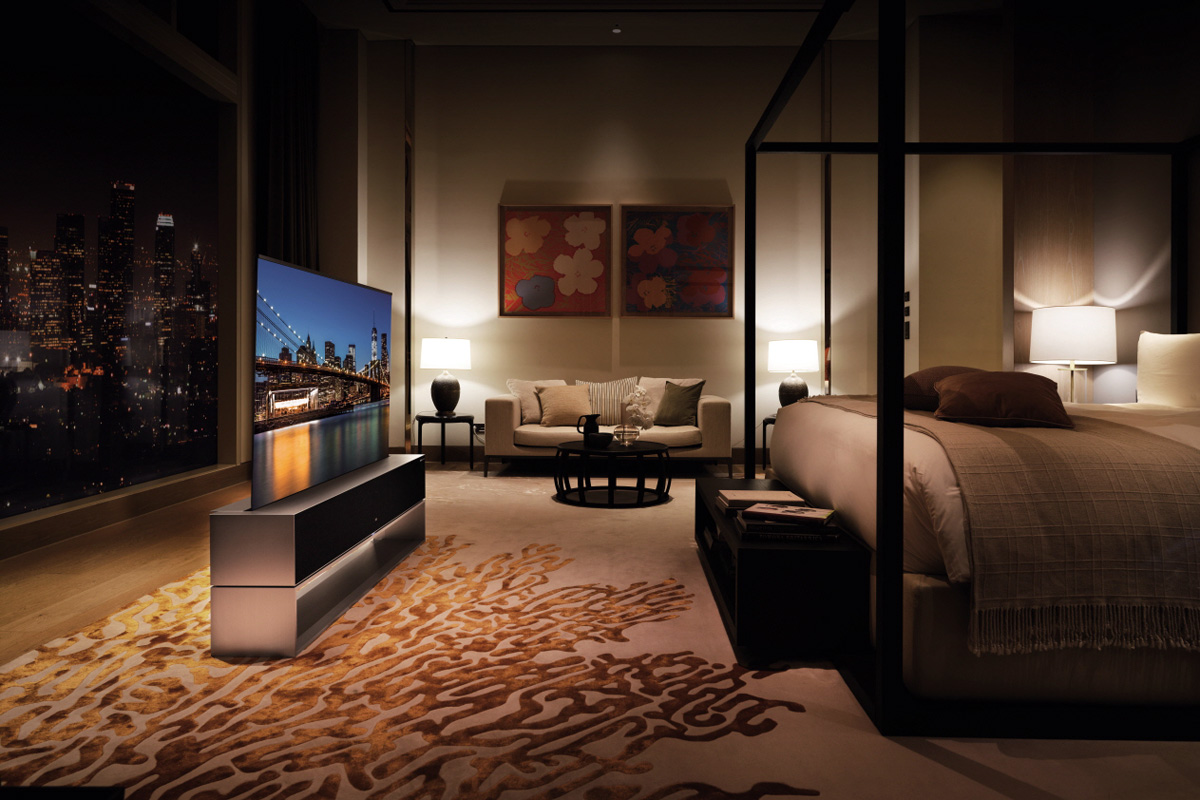 As the name suggests, Full View rolls out the TV, delivering a large-screen viewing experience revealing the full extent of the contrast, depth and realism that has become synonymous with LG TVs, delivering entertainment into your space with style. Line View is a rather interesting view, partially unrolling the TV so that you can use features like Music, Clock, Frame, Mood, Lighting, and Home dashboard, when you don't need to see the full screen to use the features.
Meanwhile, Zero View is exactly what it sounds like, with the TV completely hidden from view, rolled up and tucked away in the base, leaving behind "a beautiful piece of art that elevates your space." I can see this feature being handy if you have the TV blocking an outside view of the ocean or something. It sounds like a neat feature in theory, but outside of showing it off to friends, I don't know how much I'd actually be rolling up and down the screen myself.

It supposedly also has a feature that can lower the screen just enough to remove any black bars from showing while you're watching a movie. Now if that's true, that's a seriously cool feature, one that a movie buff like myself would use quite often, especially when watching any 2.35:1 aspect ratio movies, as those huge black bars tend to drive me crazy.
Of course, being LG's flagship TV, it's got the best of the best when it comes to picture quality and such, with its self-lit technology delivering the deepest blacks, richest colors, and most realistic picture quality. And its α9 Gen3 AI 4K Processor analyzes the on-screen content to deliver content as its most immersive, with all adjustments made automatically to enhance picture and sound, to make every viewing a spectacular one.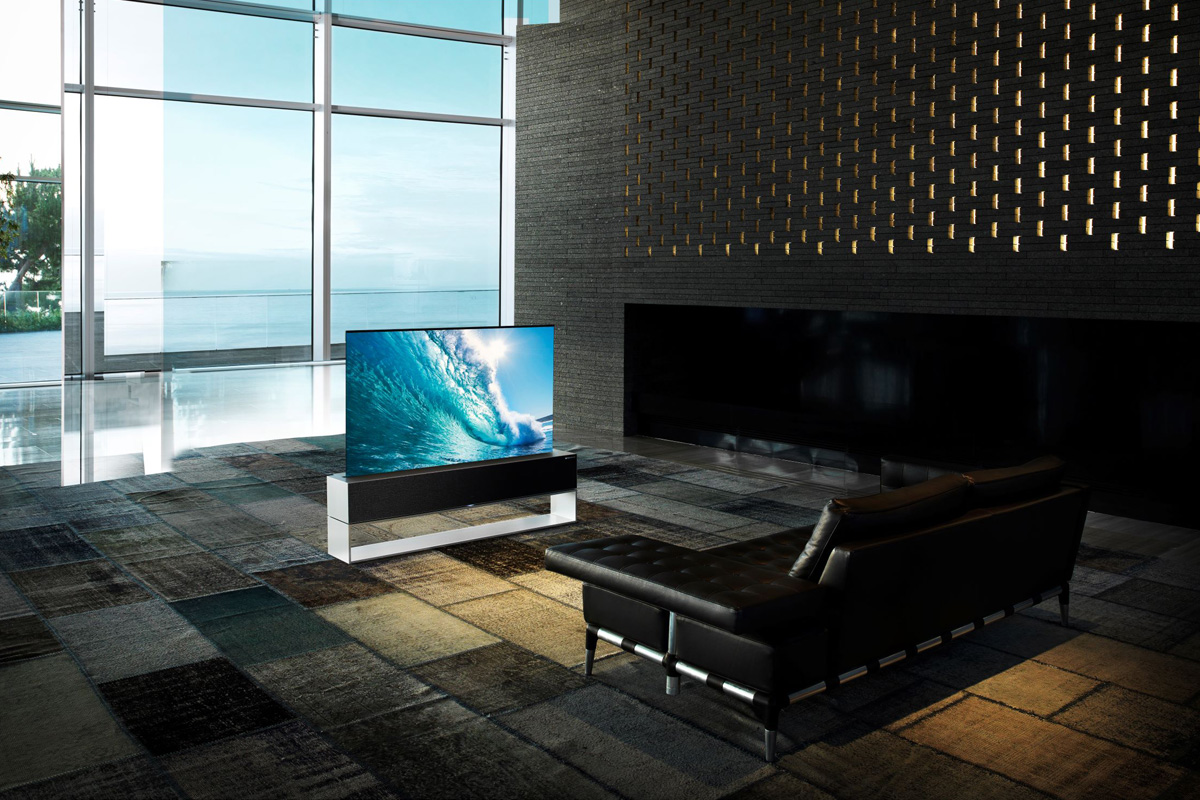 In addition to movies, the LG OLED TV RX is also great for regular TV, sports, and gaming. It truly does it all. As it should, given it's eye-popping price tag.
The LG OLED TV RX is currently available in a 65-inch 4K display, and that will set you back an incredible $87,000. Of course, like with any new technology, prices will eventually come down as it becomes more readily available. But if you want to be an early-adopter, you're going to be paying a hefty premium for that privilege!
What do you think of LG's rollable OLED TV?