Segway Introduces Self-Balancing Stroller For Adults That Goes 24 MPH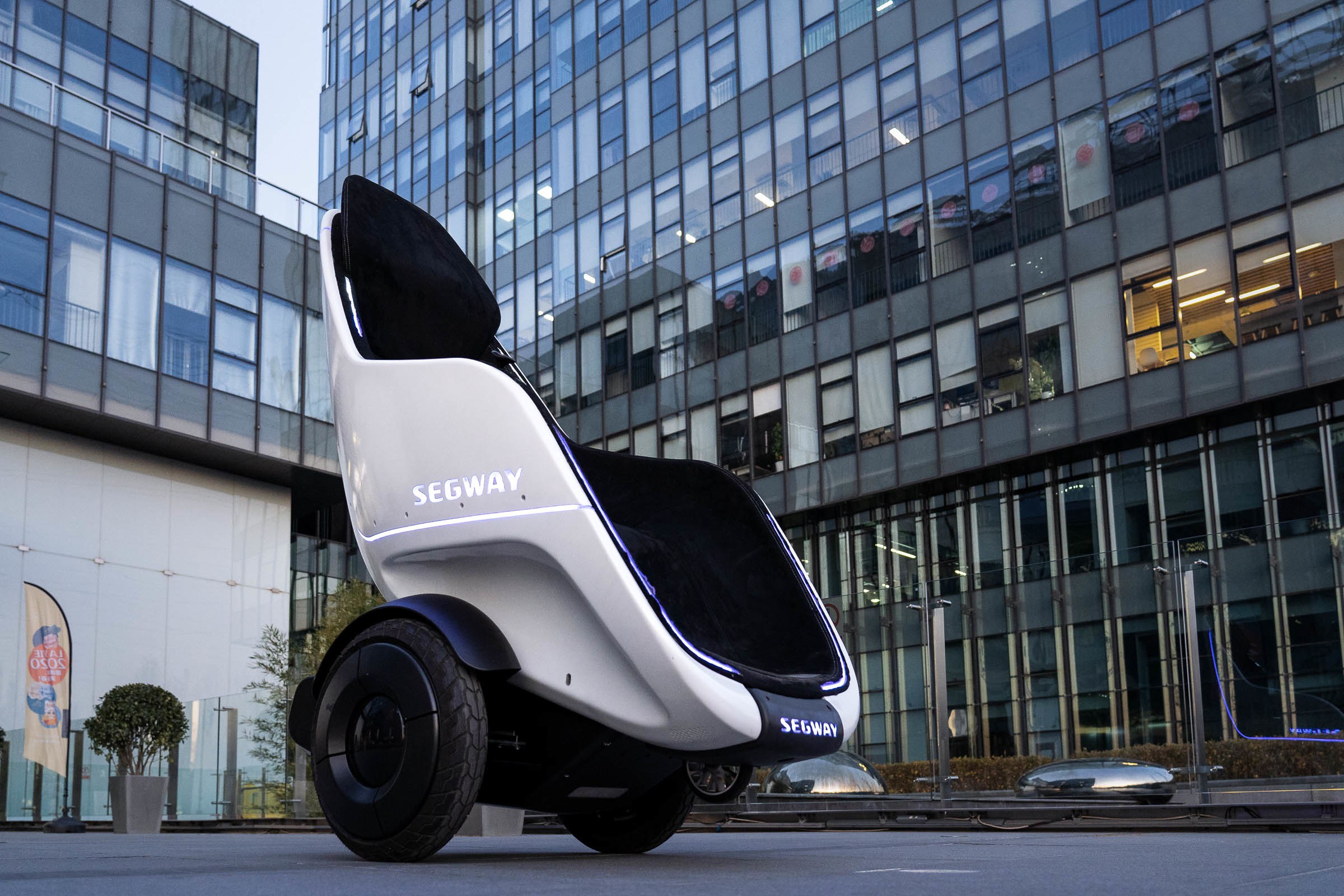 Remember in Pixar's movie WALL-E how everyone rolled around in high-speed floating chairs? The idea seemed pretty ludicrous at the time, that we as humans had become too lazy to walk anymore. But the popularity of electric scooters and such have proven that to be the case. And now, Segway is bringing the personal transporter pod concept to fruition.
Feast your eyes on the Segway S-Pod, which was unveiled this week in Las Vegas at CES. Like the original Segway, the S-Pod uses the company's self-balancing technology to propel the pod forward on two wheels while the rider sits down, making for a more relaxed ride. And to make getting in and out a little easier, a third wheel is there for the S-Pod to rest on.
Unlike the original Segway, you don't have to lean forward or backward to accelerate or slow down. Instead, the rider navigates manually via a knob on a navigational control panel, which causes the vehicle itself to shift its center of gravity forward and back. More stable, easier to control, sounds like a winner to me!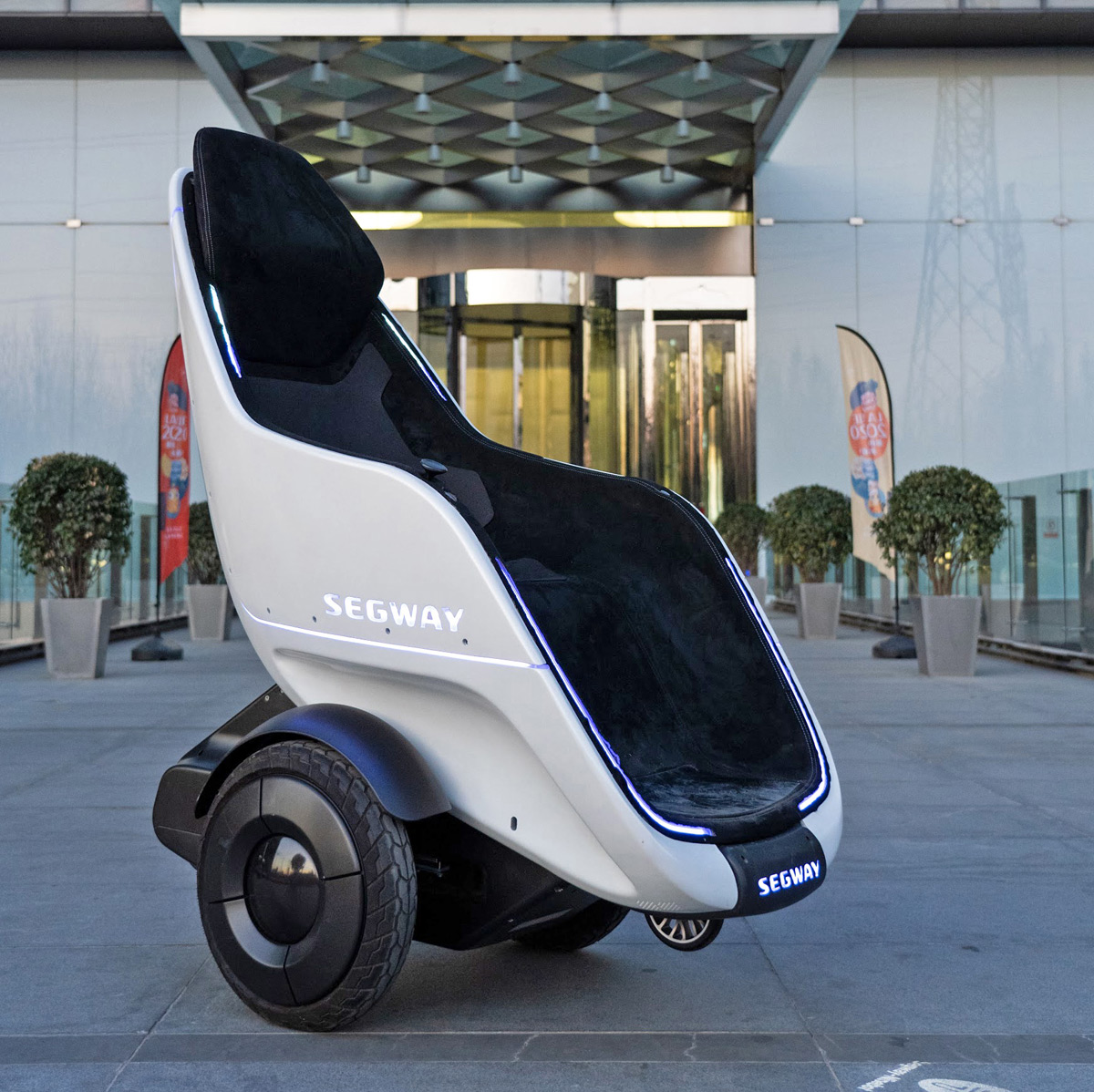 The Segway S-Pod can hit a top speed of 24.8 mph, with an anticipated range of 43 miles, and the ability to climb angles of up to 10 degrees. With these kind of numbers, it could pose a real threat to e-bikes, especially considered the safety aspect. (Segway says because you brake the S-Pod by shifting the pod's center of gravity, it's almost impossible to tip it over)
I'm not going to lie, I'm really digging the Segway S-Pod. Sure, initial plans are to deploy the S-Pod in on closed campuses, like airports, theme parks, or even shopping malls. But I could definitely see a WALL-E-esque future where everyone's rolling around town in these. Sure, we might all be fat blobs like in the movie, but we'll be cruising around in style. 🙂
Photo credit: Segway