How To Stream From Your iPhone To A Big Screen TV With Screen Mirroring
Back in the day, if you wanted to stream videos from your iPhone to your television, you had to purchase a clunky, expensive cable to connect the two. It wasn't an elegant solution, and you were pretty much tethered to your TV, but it was the only option at the time. Now with today's smart TVs, it's much easier to accomplish this.. provided that you know what you're doing.
Case in point. A few weeks ago, I started watching some gym workouts on Instagram Live, as they offered me a great way to stay in shape while stuck at home. The only problem? It was beyond hard to follow a workout on a small iPhone screen, and my iPad 2 crapped out awhile back. And you can't watch IG Live videos on a laptop either.
While my trusty VIZIO TV has all kinds of smart features built-in that let me watch YouTube and Facebook videos, streamed directly from my phone through SmartCast, there wasn't any way to watch IG Live videos, as far as I could tell. So I posted the question on Twitter, and someone responded with the colorful response, "You gotta screen mirror that shit, rookie."
As it turns out, you can mirror your iPhone's screen on your TV, but you need Apple TV device or a TV with Apple AirPlay 2 support. Most newer smart TVs support AirPlay 2, but I wasn't so sure about my VIZIO, as I got it back in late 2016. But apparently my TV received an over-the-air update last July that gave it this functionality as well. Woo-hoo!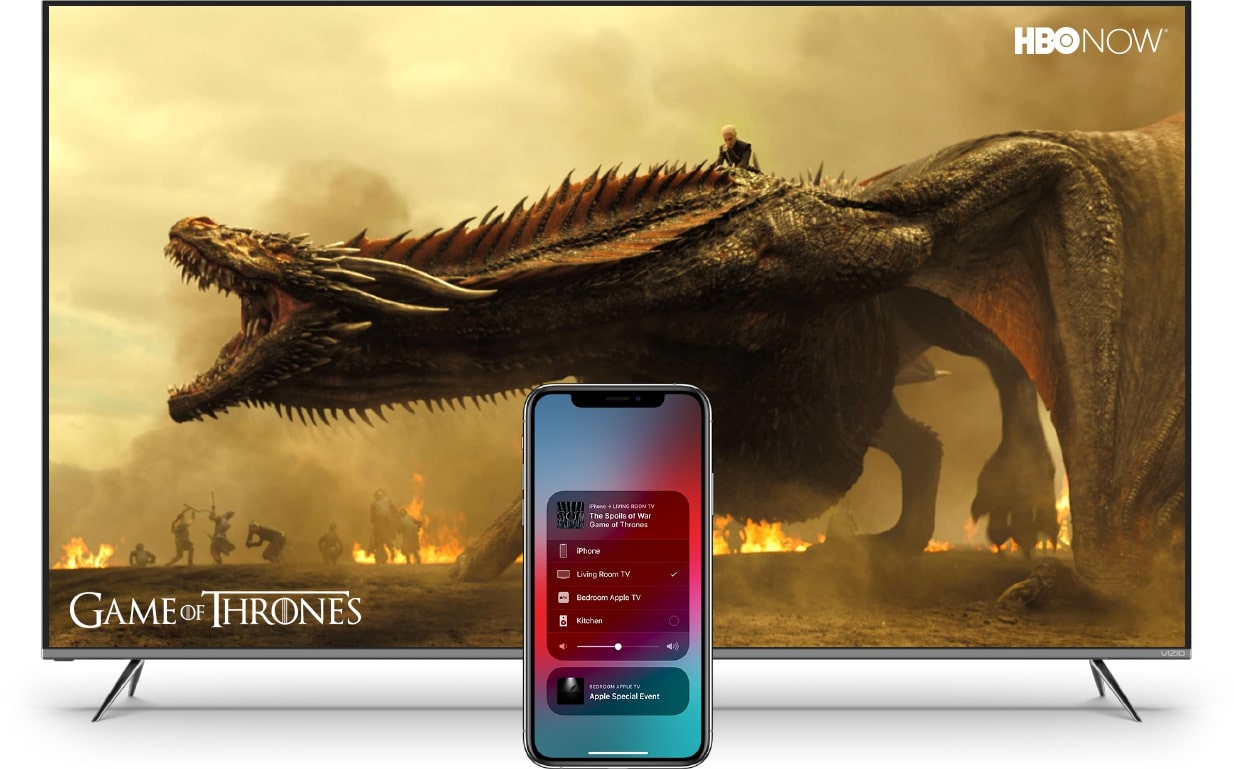 To enable screen mirroring, swipe up to your Home Screen to launch the Control Center, and click the "Screen Mirroring" button. Then it'll bring up a list of accessible devices, one of which should be your TV. Choose that one, and your iPhone's screen will now appear on your TV. To stop screen mirroring, just go back into the Control Center and click on "Stop Mirroring". You can find more detailed info on Apple's support page.
I've gotta say, this has been a godsend, as there are many times when I want to quickly share something from my phone onto my TV, whether it's a video, photo, or song. I don't know how long this feature has been around, but I'm glad to have discovered it. Hopefully this info will help someone else out as well. Enjoy!