Sharknado 5 Has Begun Filming, And This Time The Threat Is Global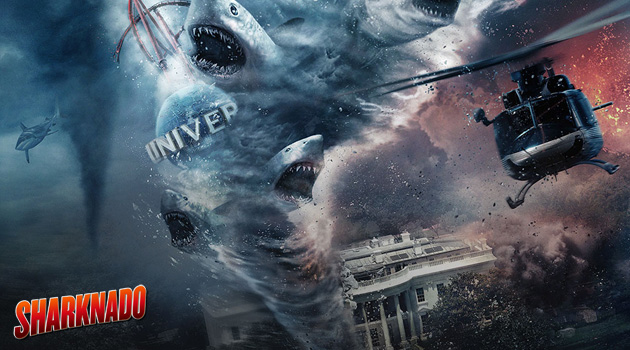 SyFy has always been known for their absurd movies, but 2013's Sharknado took it to another level, with Ian Ziering (Beverly Hills 90210) and Tara Reid (American Pie) taking on a deadly shark-infested storm system that threatened to kill everyone in their path.
The ridiculous movie blew up on social media and became a ratings juggernaut for the network, spawning a series of sequels that continue to up the ante. I will happily admit that the Sharknado franchise is one of my guilty pleasures, and I've watched all 4 of the movies. (Sharknado, Sharknado: The Second One, Sharknado 3: Oh Hell No!, and Sharknado: The Fourth Awakens)
So when I learned that Sharknado 5 had begun filming, I was pretty excited! In the end of Sharknado 4, we saw the Eiffel Tower drop out of the sky on Niagara Falls, alluding to the fact that the sharknado threat had gone global. And the synopsis confirms just that:
With much of North America lying in ruins, the rest of the world braces for the inevitable: a global sharknado. From London to Asia, South Africa to Mexico, Fin and his family must put a stop to the sharknados once and for all.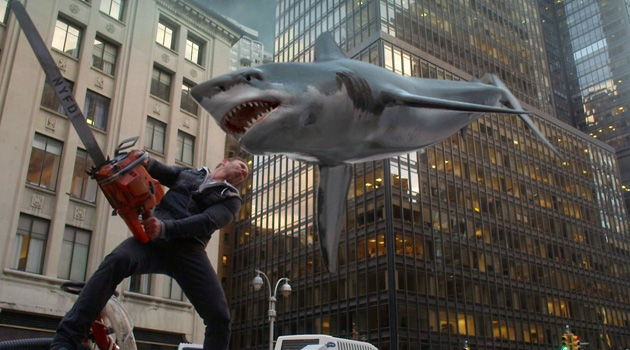 Ian Ziering and Tara Reid will be reprising their roles as Fin and April, the power couple of shark killing, along with Cassie Scerbo as Nova, the bartender turned badass Sharknado fighter. And of course, there will be loads of celebrity cameos from C/D listers..
Sharknado 5… Earth 0 is set to air on SyFy this July!