Step Up Your Style Game This Season With Volcom's Stone Made Collection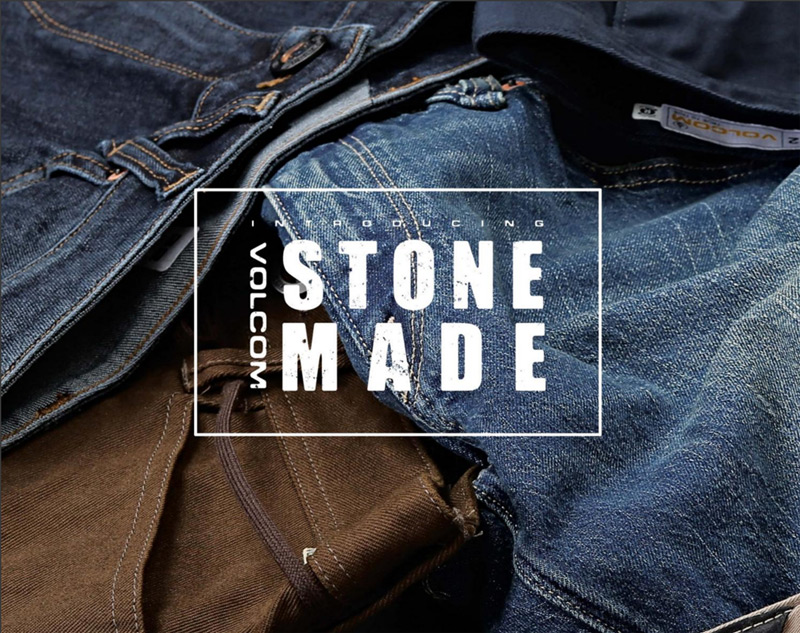 It's time to ditch those ratty jeans of yours and step up your style game this semester, and Volcom has got just what you're looking for with their Stone Made Collection of denim and chinos.
Meticulously engineered for life on the road, Volcom Stone Made products utilize high quality materials, with groundbreaking technology integrated at the fiber level and an unparalleled attention to detail that result in some of the most durable products we've ever seen.
Designed in collaboration with Volcom's world-renown skate team and working with Cone Denim, America's foremost manufacturer of high quality denim, Volcom Stone Made denim and chinos come with the following standout features:
Superior Stretch S GENE®: Patented technology that delivers breakthrough stretch performance and unsurpassed recovery. With twice the power of normal stretch denim fabric, Cone's S GENE recovery is superior in its ability to retain its original shape.
CONESTRONG™: A unique blend of Twaron®/nylon/cotton with incredible strength and durability that is extremely resistant to tear and abrasion.
Anti-Microbial: Stop the stench. Positive silver ions effectively reduce odor causing bacteria – lasting the life of the jean.
Water Resistant: CONEGARD™ protection is added to the fabric which defends the pants from weather elements to daily mishaps.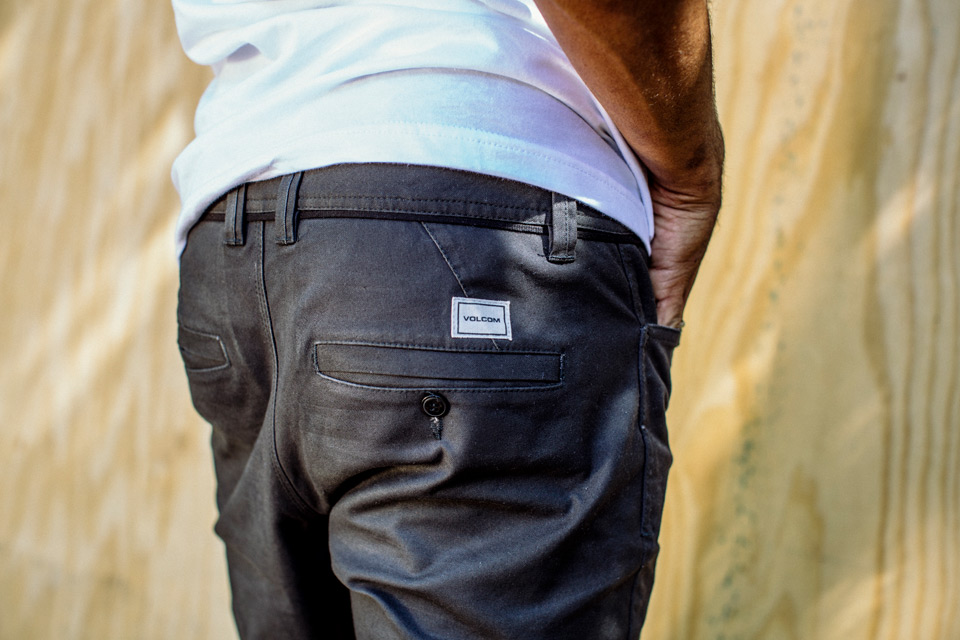 I picked up a pair of Volcom Gritter Slim Straight Chinos back in the spring, and I absolutely love them. Unlike traditional chinos that your Dad probably wears, these pants are made using sturdier material, modern cuts and fun colors to make them one of the most versatile pieces of clothing in your closet. They are comfortable enough to wear every day, yet dressy enough that you can get away wearing them if the dress code calls for business casual. I highly recommended picking up a pair (or two) of these!
For those of you who prefer the jeans and t-shirt look, Volcom's got you covered on that front as well, with a line of jeans made from high quality materials and construction methods while maintaining the key signature details they've become known for. Whether you prefer light or dark wash, every pair of Volcom jeans features felled interior stitching and clean finished pocket bags for added comfort and less chafing, along with a nearly indestructible buckle button closure and upgraded dual finish hardware for increased durability, a hidden cell phone pocket and double belt loops for convenient utility, while the asymmetrical detail of the offset back yoke and the "V" belt loop remain uniquely Volcom.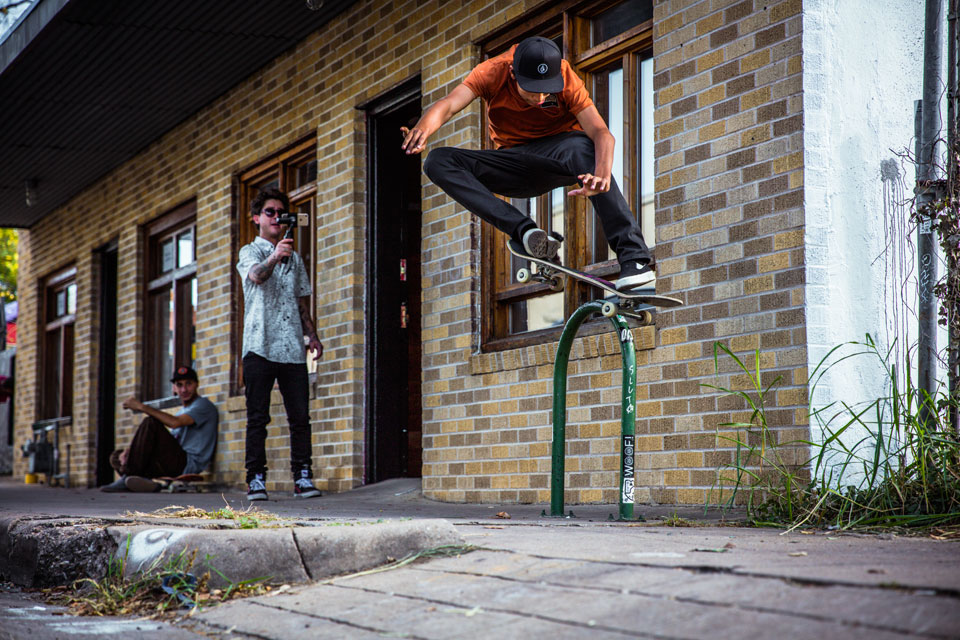 My jean of choice? The Volcom Solver Jeans in Vintage Blue. These bad boys fit great, the fabric is nice and soft, and there's just the right amount of stretch to it. I went for their Modern Fit, which offers a more mature, straight fit as compared to a skinny jean. And lets face it, this type of cut is much more comfortable as well. The color is nice and dark, and these jeans have quickly become my go-to pair. And coming from someone who owns a lot of jeans, that's really saying something!
So if you're ready to update your fall wardrobe, head over to Volcom.com and check out all that they have got to offer. Trust me, you'll be glad you did.