Swapping Out Your Car For A Motorcycle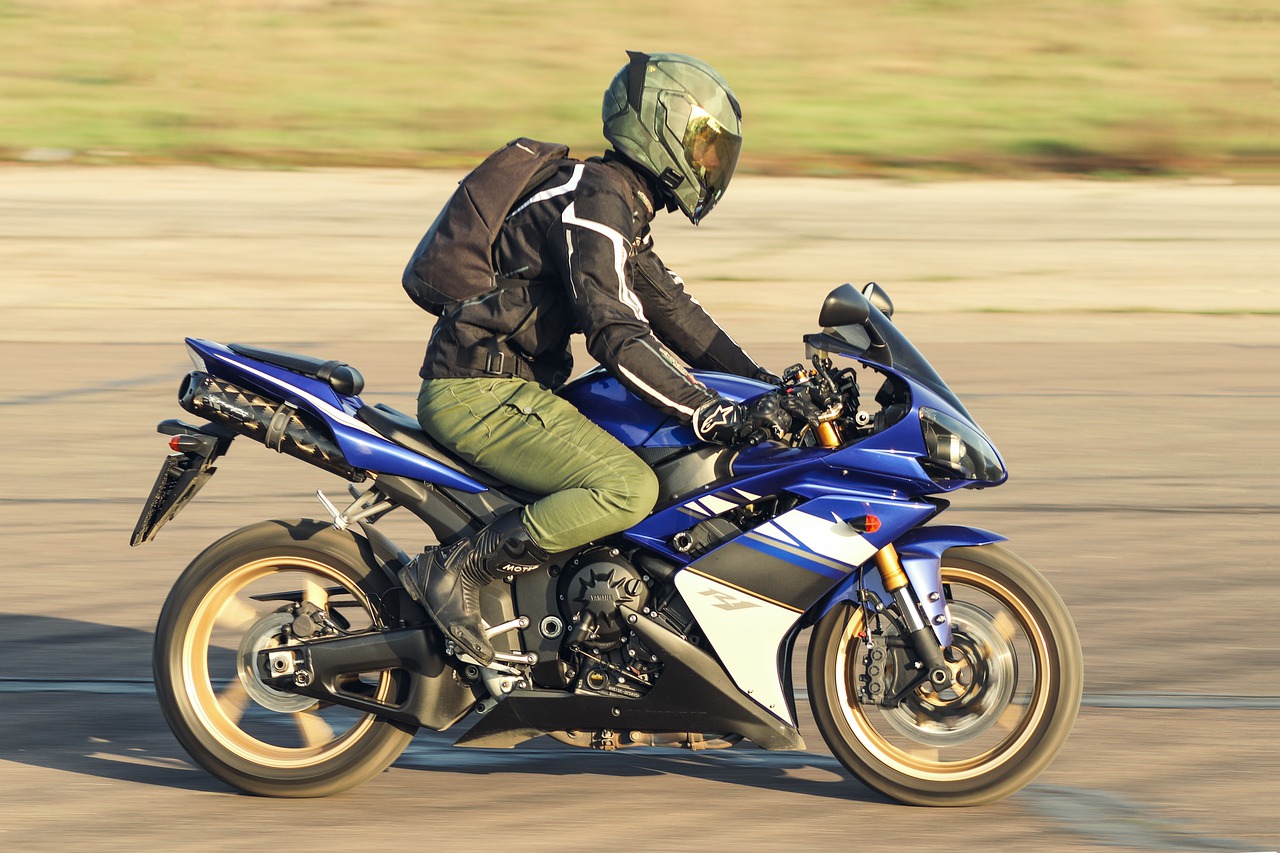 Lately, more and more of my friends have been swapping their cars for motorcycles. Not only are they cheaper but they can be a lot more convenient too. If you are thinking about trading your car for a motorcycle, here are some tips…
Get A Good Valuation
Before anything else, you need to know what your car is worth. A lot of people trade their cars for motorcycles because they want to save money. Hopefully, you will be able to bank a nice chunk of change by selling your car for a bike (assuming you're not selling your $10,000 Ford Focus for a $15,000 Ducatti). However, you still need to make sure you are getting a fair deal, and so this is an important part.
Get A Motorcycle Insurance Quote
If you're thinking about getting a motorcycle, you need to know how much insurance will cost you. You will want to shop around to make sure that you're getting a good deal, and keep in mind that different types of bikes will carry higher rates than others (eg. crotch rockets vs. cruisers), so that's something to consider when shopping for a motorcycle.
The truth is that there are a number of different factors that motorcycle insurance companies consider when they are deciding the price for your motor insurance policy. Riding history is one of the most important considerations, as if you have any prior convictions or claims, you can expect your premiums to be higher than someone that hasn't. Meanwhile, if your bike is equipped with a security system, you reduce the chance of theft, and this can also result in lower premiums. And as mentioned above, the type of motorcycle you ride also plays a role, with some bikes more expensive to insure than others. Finally, usage is also important. You will need to declare how you use your bike when you apply for insurance. The main categories are courier and delivery, business use, commuting, and finally, social, domestic and pleasure.
Find A Good Motorcycle Suspension Servicing Center
From motocross bikes to enduro bikes, regular suspension servicing is essential for those who own a motorcycle of any sort. After all, the suspension plays a monumental role in the proper functioning of any motorcycle. The suspension of your motorcycle needs to operate at an optimum level because it's responsible for several things. First and foremost, you have the vehicle's brakes and handling. In addition to this, the suspension makes sure the passenger does not experience any excessive bumps or vibrations, and is isolated from any noise. This is important because it relates to your comfort and consequently relates to your safety. So as you can see, suspension servicing is pivotal, and you need to make sure you find a top quality shop that can cater to all of your suspension needs whenever required. They will be able to check that everything is operating effectively and performing optimally.
In order to find the best motorcycle workshop, there are several things you need to consider. The first thing you should do is to find a little bit out about those who run the workshop and work there. In order to reap the rewards of a top quality service you want to find individuals who have experience in the motorcycle world. Seeking people who ride bikes themselves is important because they will have firsthand experience regarding what truly makes a bike tick. Because they ride the vehicles themselves they will know exactly what suspension services have what effect on the bike and thus they are in the best position to maximize comfort and performance. If you go for a general mechanic then you are only going to benefit from a very basic level of servicing and are likely to be missing out on a wealth of opportunities.
In addition, you need to make sure that the company you're going with only works with the best tools and the best pieces, so take a look around their shop beforehand. After all, when it comes to motorcycles, there is no room for corners to be cut. The best workshops will ensure that their stock is updated on a regular basis, because there are obviously advancements in the equipment they offer. If workshops do not move forward and advance with their equipment then they will soon be viewed as out of date and even ineffective when compared to their competitors. After all, every little aspect translates to the performance of the motorcycle.
And finally, make sure that the price of the bike service is reasonable. You can look around on the Internet and email different shops in order to get different quotes. But be mindful of going for someplace that is too cheap, because this could likely be an indication of a lack of quality and shoddy service. Like they always say, you get what you pay for.
So now that you've been properly informed, what do you say.. Who's ready to trade in their car for a motorcycle?