Choosing A Honda Motorcycle – Which One Is Right For You?
It's been a very busy few months of new motorcycle launches for Honda, with recession-busting new models coming one after the other. The reviews from the press and public have been on the whole very positive, but how do we decide which new Honda bike is best for us? Well, it depends on how you plan to use and enjoy your new bike, so here are some examples to cover most of the bases.
Honda CRF250L: Urban commuter, rural hunter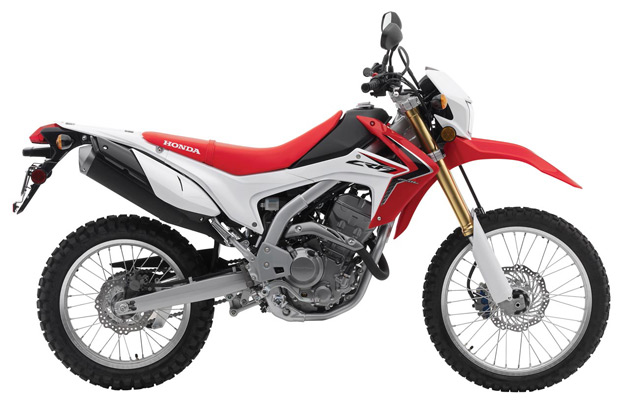 If you need to ride to work Monday to Friday on a nippy, zippy, frugal and modern motorbike, but have a hankering for some dirty weekend fun from time to time too, then the new CRF250L could be right up your street. And woody track. A dirt bike for the street, if you will.
It's an all-new machine for 2013, with a liquid-cooled 250cc, fuel injected four-stoke engine, an alloy chassis, long travel suspension and disc brakes all-round. The basic idea is for a light and nimble, multi-purpose bike that can handle the rough stuff and the tarmac. Of course, this is somewhat of a compromise, but this Honda does manage to do both well and can hit the dirt trails pretty hard thanks the right hardware and a torquey motor.
Honda CB500X: City streets hardman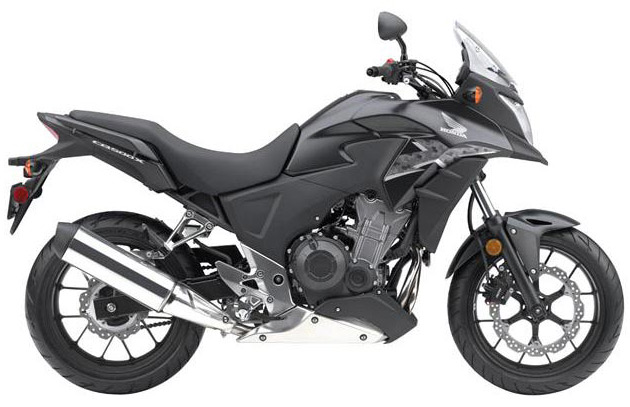 Another all-new machine from Honda is this tough looking CB500X, part of a new range of three CB motorcycles from the famous Japanese brand, with all-new frugal and fun 500cc engines. The CB500X is gets longer travel suspension and more rugged looks than the other faired and naked CB machines, so it would suit commuting and adventure riding perfectly.
The CB range of bikes are designed to be fun and easy to use by everyone, and can also be ridden by those holding the new A2 motorcycle license which restricts high power machines. Sure, the CB500X might not be a total ripper, but the torquey parallel twin motor is designed for smooth shove, and to be frugal on fuel.
The CB500X certainly looks the part and at just under £5,000, looks to represent good value for bikers looking for the piece of mind and long-term warranty that comes with a brand new Honda bike.
Honda PCX125: 130mpg says it all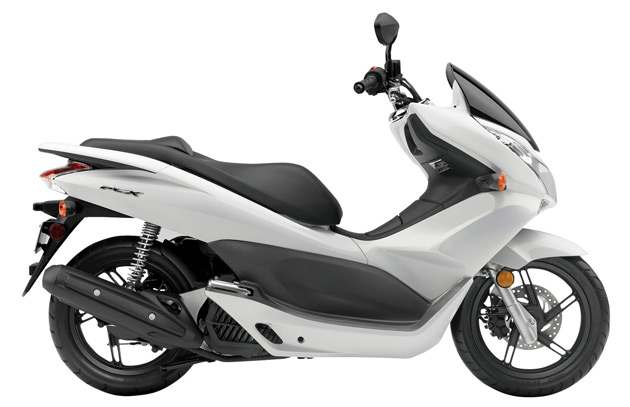 That's right; Honda claims a combined fuel economy for their little PCX125 automatic scooter at around 130mpg, and even real world tests have come up at over 100mpg, which is still pretty incredible. Super-high miles-per-gallon means super-low emissions; something that's critical as we all think more and more about what we're doing to the planet on our daily commutes.
With a cash price of around $3400 – Click here for the latest bike stock at a Honda motorcycle dealers – the PCX125 looks look very good value for a quality Honda machine that's fresh out of the factory. Factor in Honda's reputation for reliability and it's little wonder that a quick look around you own city streets will turn up many a commuter on a PCX125.
Under that large seat is space and more for a full face safety helmet, and with its automatic 'twist 'n' go' gearbox and linked front and rear brakes (for more controlled braking), the PCX125 is ready for riders with any level of experience. Honda is also offering low rate finance deals on the PCX125, with deposits from around just $100.