The 2014 Honda Grom Is 125cc's Of Fun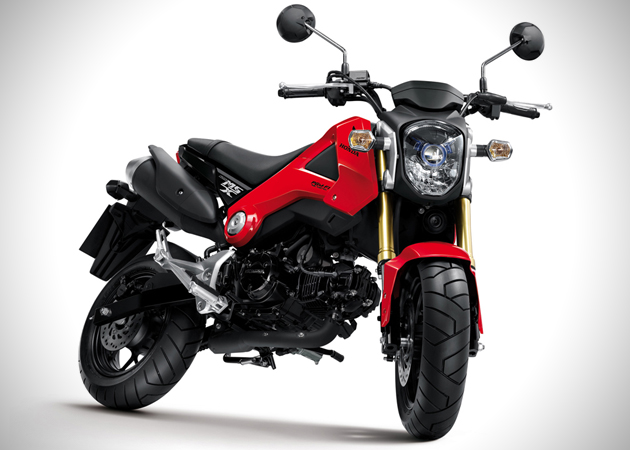 The 2014 Honda Grom is a fresh, new way to add some fun, practicality, independence and style to your life.
Fun: This new bike is a blast to ride, offering all the excitement of a full-sized motorcycle but in a package that just about anyone old enough to have a license can handle.
Practical: The Grom's thrifty Honda engine means you can run it on pocket change, and you can park it just about anywhere too.
Independence: With your own wheels, you can bag the bus and forget about having to beg for rides from your friends or—shudder—your Mom.
Stylish: Check out the Grom for yourself. It's a blank canvas just waiting for you to customize it.
The new Honda Grom is slated to land in showrooms this August with an MSRP of $2,999.