Introducing The 2016 Honda Civic Sedan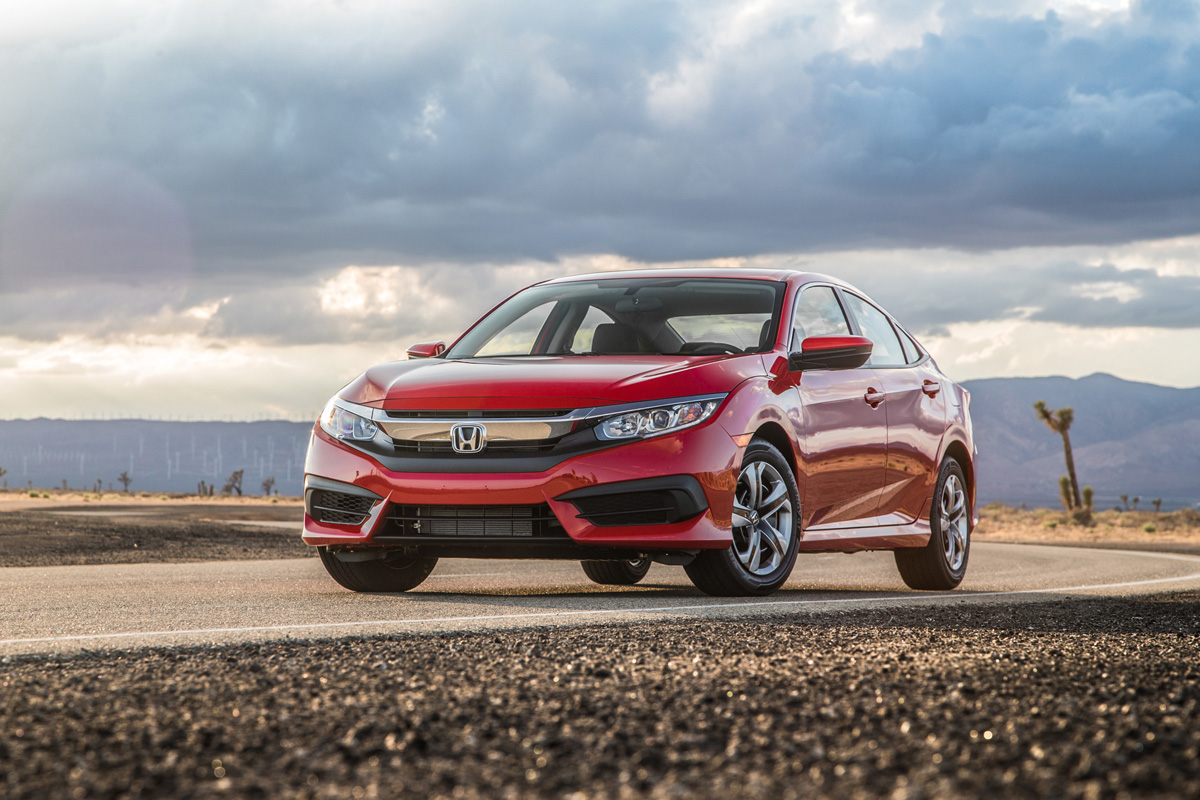 Let's be honest, the last few generations of Honda Civics have been pretty forgettable.. But with the all-new, dynamically styled 10th-generation 2016 Civic Sedan, it looks like Honda might finally be on the right track.
Honda took to YouTube on Wednesday night to unveil the new Civic, an odd choice considering that the rest of the automotive world is currently at the Frankfurt Motor Show. But maybe they figured that's where their target demographic spends most of their time, who knows.
The 2016 Honda Civic Sedan is a new-from-the-ground-up design intended to recapture the sporty character of the Civic, and it's the first in a series of new 10th-generation Civic models that will include a sedan, coupe, high-performance Si models, a 5-door hatchback and the first-ever Civic Type-R model for the U.S. market, comprising the most diverse and innovative lineup in Civic's 43-year history.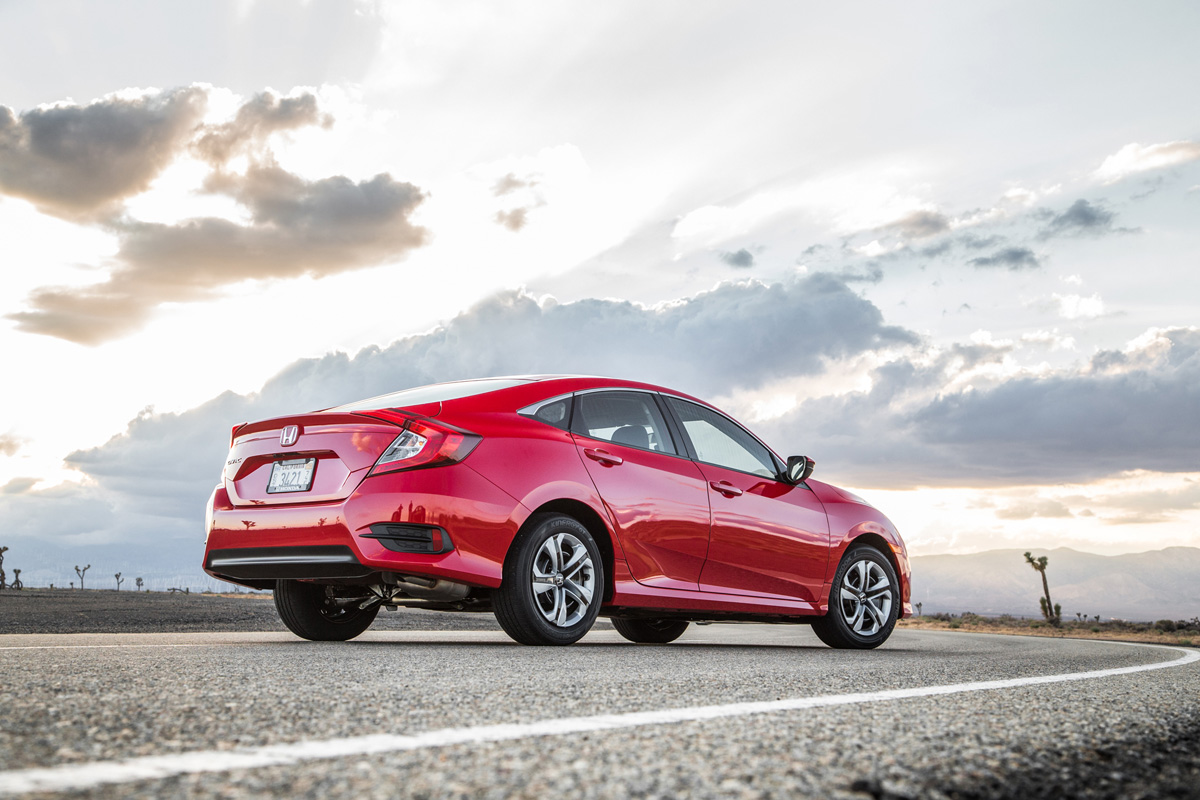 "This tenth-generation Civic is quite simply the most ambitious remake of Civic we've ever done," said John Mendel, executive vice president of American Honda Motor Co, Inc. "We are bringing more new technology and innovative thinking to Civic than ever before to establish a new benchmark for fun-to-drive performance, fuel efficiency, safety performance and refinement in the compact class."
The 2016 Civic Sedan will feature two all-new, more powerful and fuel-efficient engines. Civic Sedan LX and EX trims will be powered by a 2.0-liter, 16-valve, DOHC i-VTEC 4-cylinder – the most powerful base engine ever offered on Civic – mated to either a 6-speed manual (LX) or CVT transmission.
Civic Sedans in EX-T, EX-L and Touring trims will be powered by a 1.5-liter, direct-injected and turbocharged 16-valve DOHC inline-4, mated to a unique CVT, delivering a new level of responsiveness in this capacity class of turbocharged engine.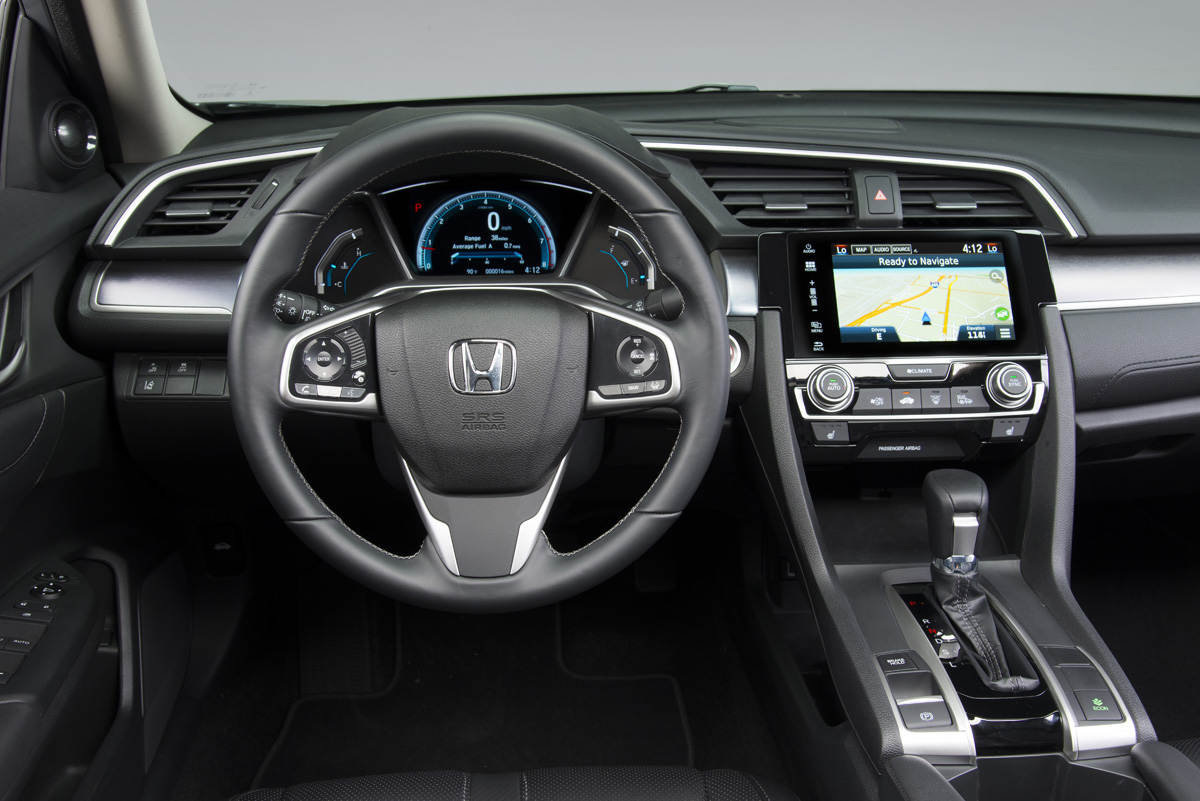 Both engines will offer top-in-class performance and fuel efficiency, and are targeted to receive EPA highway fuel economy ratings in excess of 40 mpg. Additional powertrain details and specifications will be announced closer to launch.
As far as looks go, the dramatic and sporty new Civic design is grounded in its more athletic stance and low and wide proportions. Compared to the current model, the 2016 Civic Sedan is nearly 2 inches wider and 1 inch lower with a 1.2-inch longer wheelbase, featuring a more compact and sporty front overhang, a longer, more aggressively sculpted hood and fastback-style tail.
Honda hopes to set a new benchmark in the mainstream compact class, and it sounds like they might have (finally) gotten it right. Of course, we won't know for sure until we get behind of one, so stay tuned!