Jaguar C-X75 Will Be Driven By 'Spectre' Bond Villain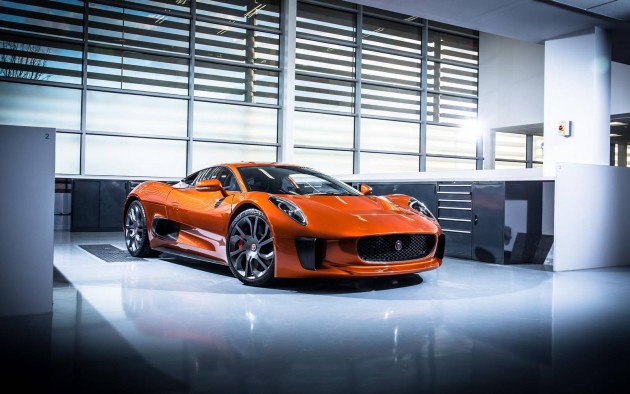 The relationship between James Bond and Aston Martin has spanned eleven Bond films and nearly 50 years of cinema history, so it should come as no surprise that 007 will once again be piloting an Aston Martin in the upcoming Bond flick Spectre. This time around, he'll be behind the wheel of an Aston Martin DB10, a model that was developed exclusively for the film.
But Bond's nemesis Hinx will be driving the stunning Jaguar C-X75, which we'll get to see in all it's glory in a thrilling car chase through the streets of Rome. This concept was one of my favorite cars from the Frankfurt Motor Show, and it was created for the company's 75th anniversary, hence the name. While the concept is powered by four electric motors that put out 778HP, with a pair of micro gas turbines for recharging, the on-screen version ditches the original hybrid powertrain for a supercharged 550HP V8 engine instead.
You can see the supercars of Spectre in action here:

While the Jaguar C-X75 is only a concept car, you can see its influence across the entire Jaguar lineup. You can check out the Jaguar C-X75 in all it's glory in the photo gallery below: