Heineken Reveals 'Spectre' TV Ad Starring Daniel Craig As James Bond
As part of Heineken's continued partnership with the 007 movie franchise, the world's most international beer company has unveiled a new TV spot in support of the upcoming Bond film Spectre, which hits theaters on November 6th.
"The Chase" television commercial features Daniel Craig as James Bond in a high-speed boat chase. In the spot, Bond unwittingly draws a bystander into the action as he tries to throw off his pursuers. Can Zara help the world's most infamous spy save the day? There are lots of subtle nods to past 007 movies, and Heineken commissioned the same Spectre cinematographers and stuntmen for the ad, ensuring the action sequences are authentically Bond.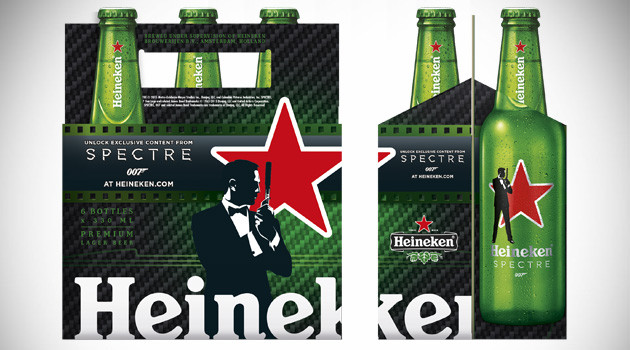 Additionally, Heineken is once again pushing the boundaries of modern technology by taking the world's first ever selfie from space – a "Spyfie". Heineken has partnered with Urthecast to take ultra HD imagery using its camera on the Deimos satellite, currently in orbit more than 350 miles above the Earth's surface.
And to further heighten anticipation ahead of the movie's release, an estimated half a billion limited edition Heineken and Heineken Light bottles and packaging have launched nationwide, featuring the James Bond Spectre logo. The new Bond-themed bottles also feature a scan-able logo on each, unlocking free movie tickets from Fandango (1 in 7 wins), as well as original Spectre content.
Using your mobile device, visit www.Heineken.com/Bond and scan the front of any Heineken Bond limited edition packaging to see if you won.