Taking A Music-Themed Road Trip In The 2018 Chevrolet Traverse RS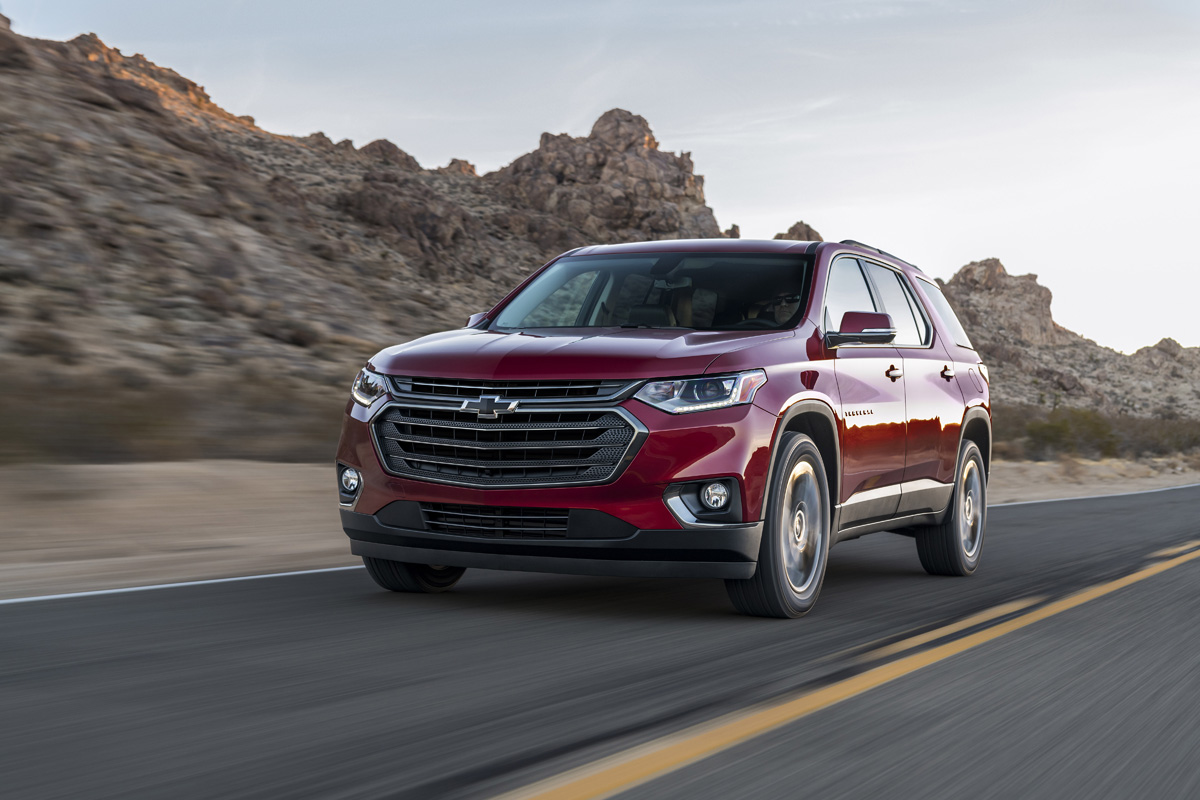 Feast your eyes on the 2018 Chevrolet Traverse RS, an all new trim level now available on Chevy's midsize 3-row crossover that offers drivers both show and go. The Traverse RS features a more street inspired style, with blacked-out styling cues. The RS also delivers a distinctive dose of fun-to-drive sportiness thanks to a turbocharged powerplant that is unique within the lineup.
Our friends at Chevy invited us out to Los Angeles to experience the new Traverse RS firsthand, taking part in a music-themed road trip from Hollywood to Joshua Tree. We kicked things off at the Sunset Marquis, an legendary hotel with a history of rock and roll royalty, located just steps away from the famed Sunset Strip.
Perhaps the most interesting aspect of the Sunset Marquis is the fact that there's a state-of-the-art recording studio located right on the property, where over 80 Grammy-winning records have been produced by music's biggest stars, including Aerosmith, Elton John, and Green Day, to name a few. Now you might be wondering, why exactly does a hotel have a recording studio in it?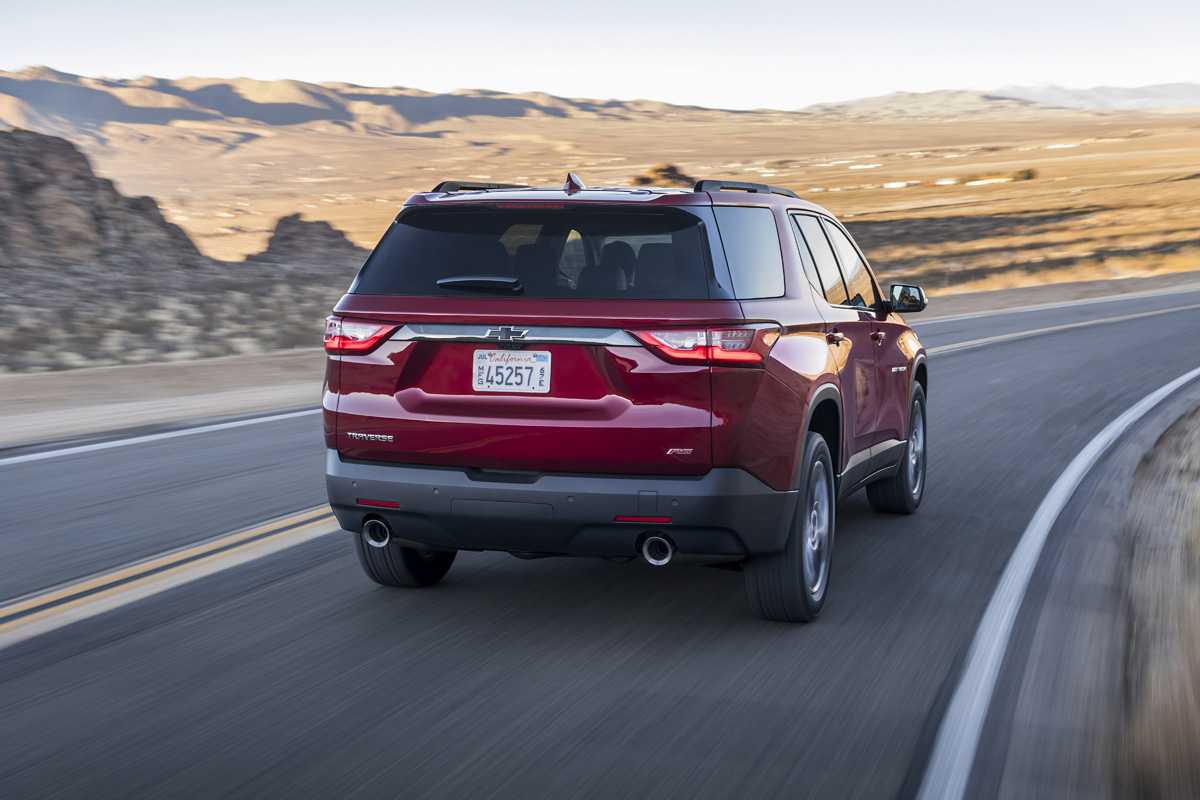 As the story goes, Jeff Beck and Jed Leiber were staying at the Marquis in the early 1990's and were writing and performing in their hotel room. After some noise complaints, the GM offered them a laundry room, where they could make as much noise as thye wanted. What started as a temporary room, turned into a destination for rock stars and the like to come hang, and make records. The rest is history!
The next morning, we received a brief overview of the Traverse RS before pairing up and making our way out Joshua Tree, with a drive route that had us leaving the nightmare that is Los Angeles traffic, and allowing us to experience the RS's turbocharged performance once we hit the highway.
Unlike the rest of the Traverse lineup, which are powered by a 3.6-liter V6 that puts out 310 horsepower and 266 lb-ft of torque, the new Chevy Traverse RS uses a 2.0L turbocharged 4-cylinder engine that makes 257 horsepower and 295 lb-ft of torque (with 90% of peak torque available at 2,100 rpm), with power going to the front wheels. The 9-speed automatic transmission does a good job at keeping the engine in the sweet spot, giving you ample power when you need it.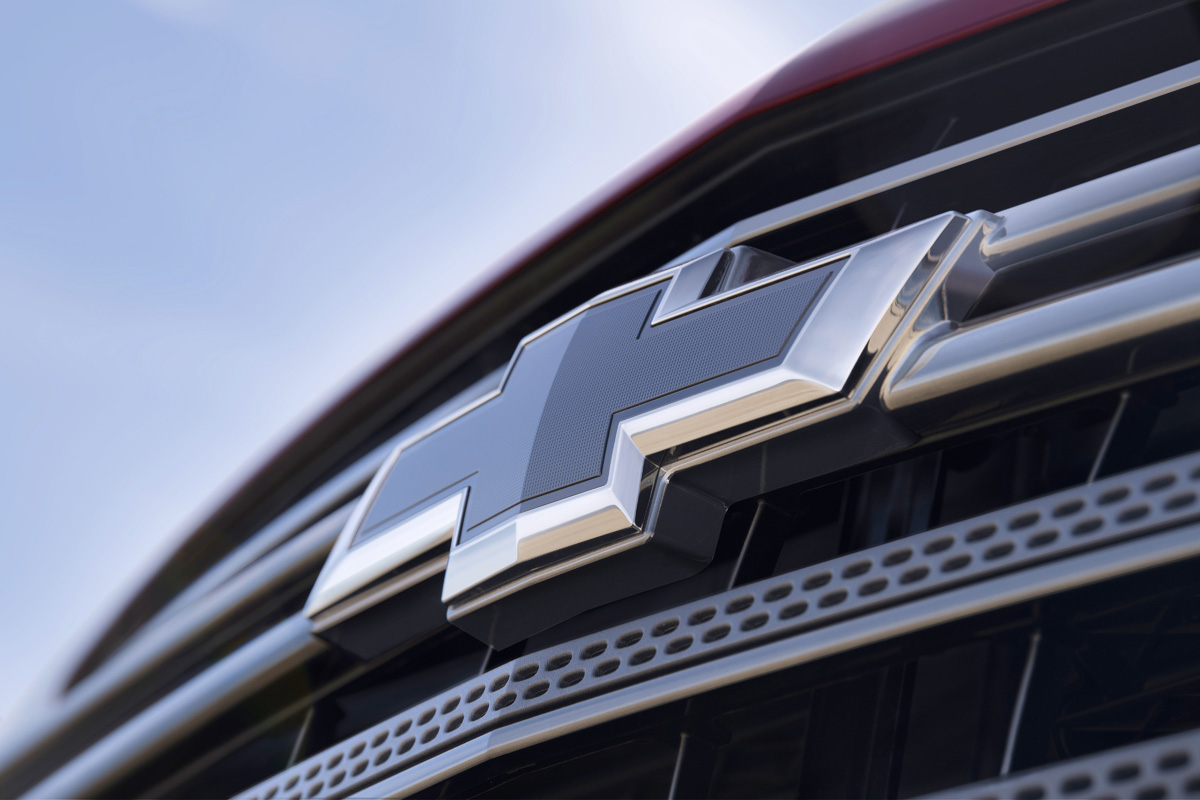 A few hours later, we arrived at Pink Satellite Studios, a state-of-the-art local recording studio in Joshua Tree that is pretty far off the beaten path, allowing artists to truly "get away from it all" and be inspired creatively by the high desert. Paved roads ended about five miles back, so we got to have a little off-roading fun with our Traverse, getting her nice and dirty on the ride up here.
Founded by Spike Edney (Queen's musical director and keyboard player since 1984) and Chris Haines (a 15 times Baja 1000 Motorcycle Championship winner, Beatles fanatic, and collector of vintage instruments), the duo have hosted a number of noteworthy musical artists at their pink oasis, and they regaled us with some pretty incredible stories as we enjoyed lunch and took in the majestic scenery around us.
After lunch, we decided to go explore Joshua Tree National Park for a little bit, and it only seemed fitting for us to play U2's I Still Haven't Found What I'm Looking For at full blast as we made our way into the park. It sounded pretty awesome too, thanks to the rocking Bose premium 10-speaker audio system.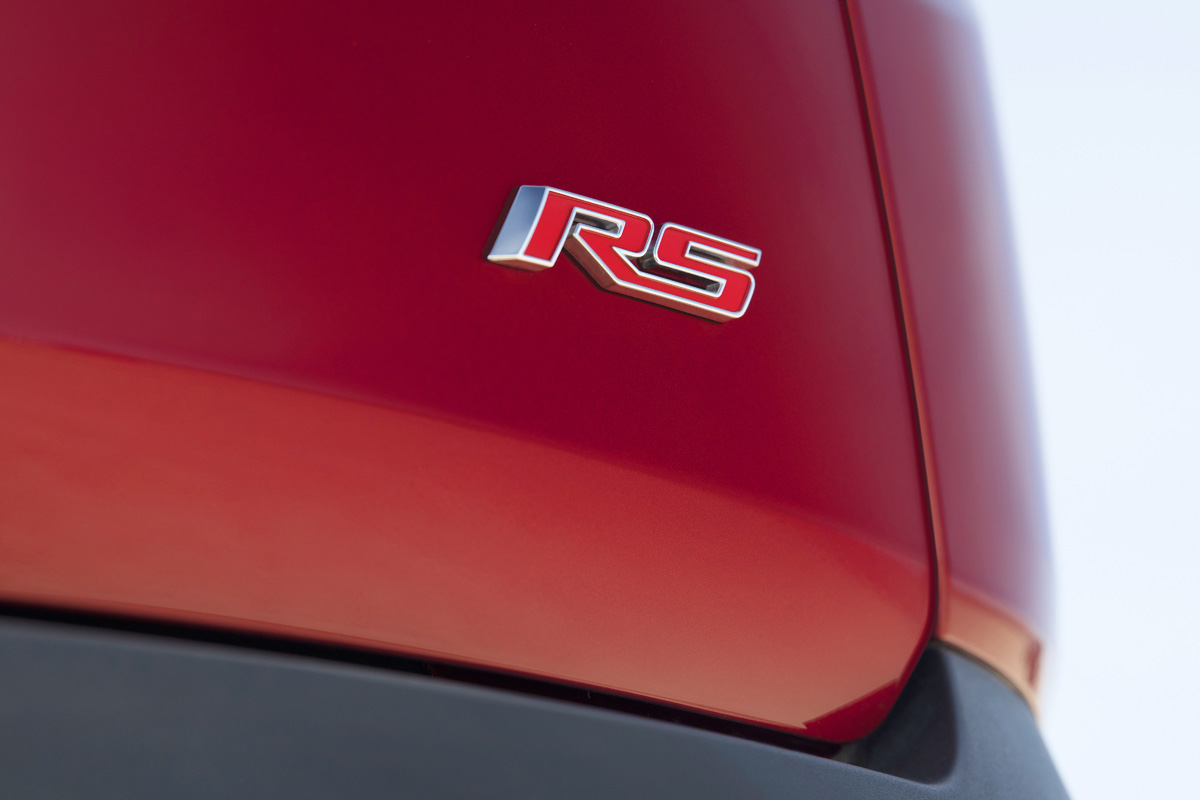 With the sun beginning to set, we made our way out of the park and over to Pioneertown, a quirky little town originally built as a Wild West film set. The accommodations at the Pioneertown Motel were rustic, and I felt like I had taken a trip back in time to the wild west.
After getting changed, we headed across the way to dinner at Pappy & Harriet's, a historic music destination that always attracts talented artists. And this night was no exception, with some amazing local bands that put on one heck of a show for the audience.
Overall, I was pretty impressed with the Traverse RS. It definitely stands out from the crowd with the blacked out grille, black window trim, black roof rails and black bowtie emblems, along with those 20-inch wheels with a Dark Android finish. The turbocharged engine seems well-suited to the RS, giving this SUV a nice dose of excitement. And it comes loaded with standard features, all for just $43,095.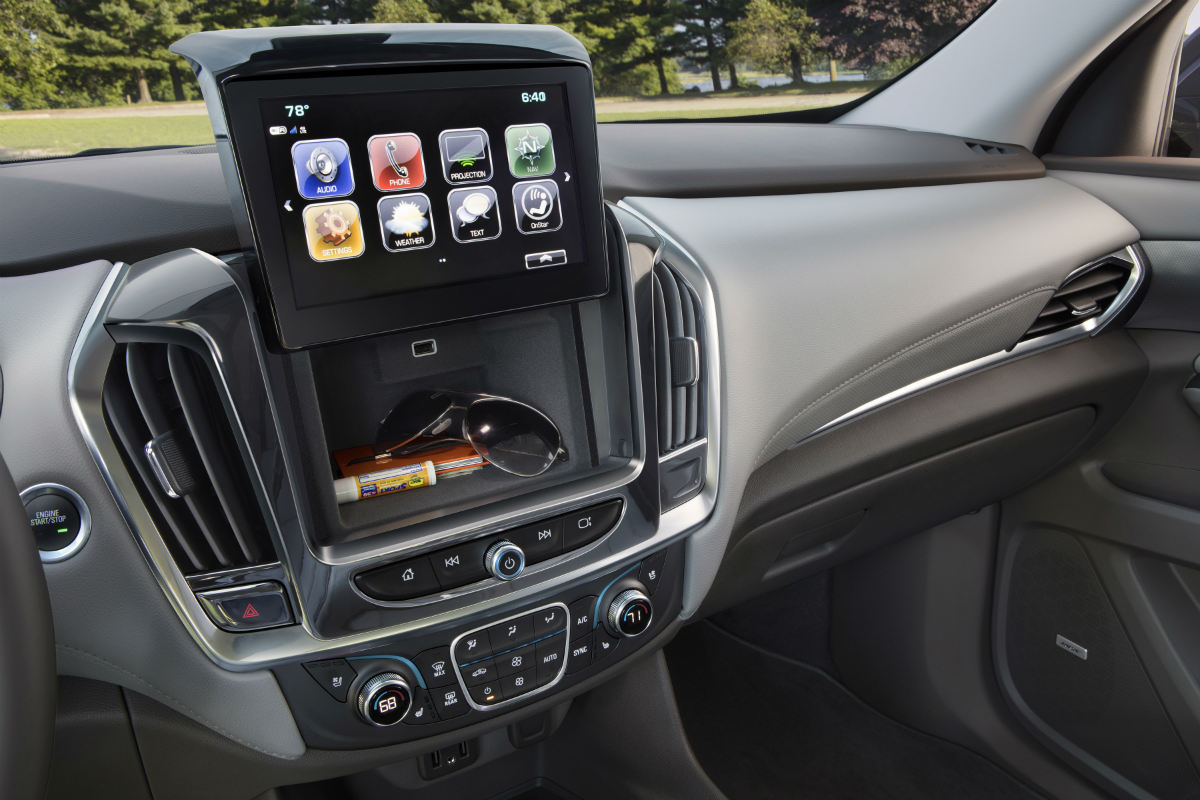 To learn more about the 2018 Chevrolet Traverse RS, visit www.chevrolet.com.