Winter Driving Tips To Help You Stay Safe And Sound This Season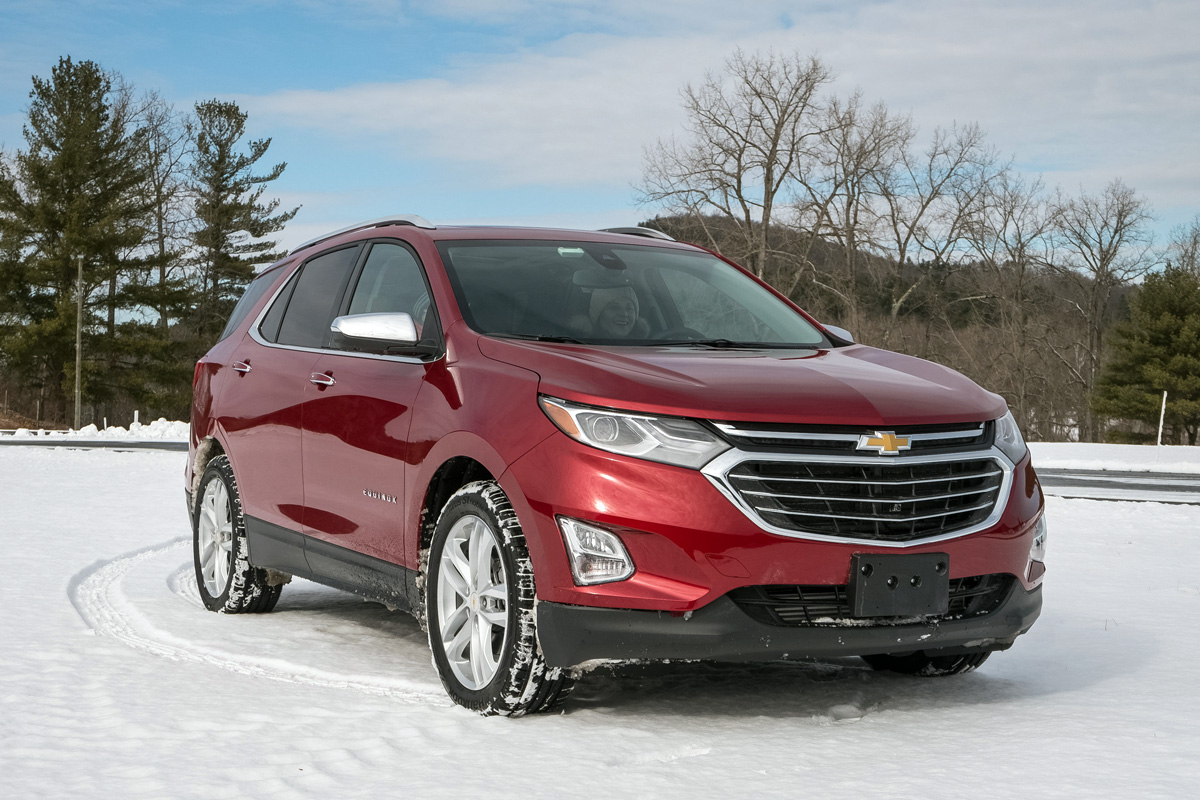 This winter has been particularly brutal, with record snowfall in many parts of the country, despite the fact that we're only into February. And according to that pesky groundhog, we have got six more weeks of miserable weather ahead of us, so don't go putting away those shovels just yet..
For many years, I played Russian roulette, driving through the snow in my rear-wheel drive car, complete with summer tires. Not the smartest idea in the world, but I was young and dumb. Now when it came time to buy a new car a few years ago, I decided to purchase an all-wheel drive car, and I even got a separate set of winter rims/tires. Needless to say, I have no problems getting around in the snow anymore.
I recently had the chance to attend a winter driving experience at Lime Rock Park, courtesy of our friends at Chevrolet. I was excited to get to brush up on my winter driving skills, with expert instructors giving us crucial winter driving tips as I drove around the closed snow-covered course behind the wheel of a Chevrolet Trax. They also had a a mixture of Chevy Traverses and Equinoxes as well.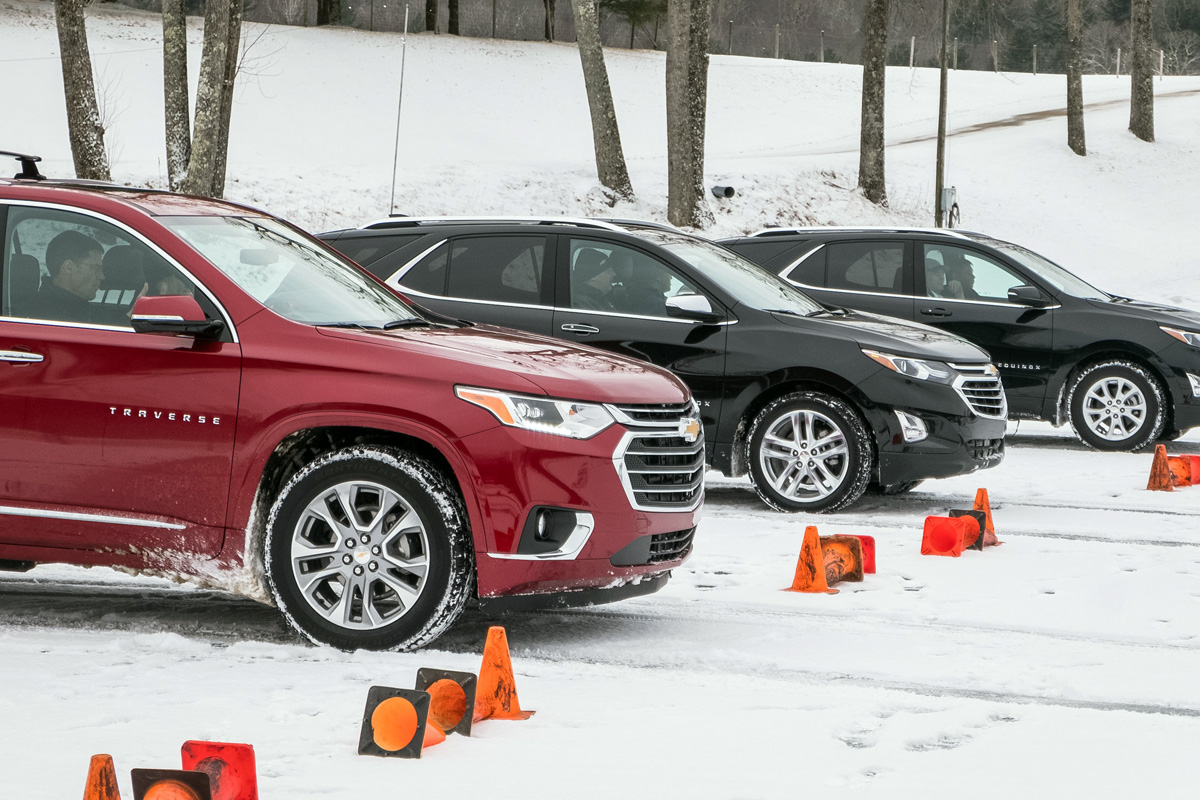 We learned how to maneuver a vehicle in a wet, snowy environment, manage emergency braking, and quick lane changes, among other things. The experience was fun (who wouldn't have fun hooning around a snow-covered course in someone else's car?), but we also drove away with some important winter driving tips that are sure to keep us safe in inclement weather.
In addition, to demonstrate the benefits of AWD vs FWD, they had us drive up an icy hill in a Chevy Equinox. In FWD mode, the front wheels just spun and we didn't go anywhere. When we pushed the AWD button, we scooted up the hill like it was nothing. That's the beauty of all-wheel drive, being able to deliver power to the wheel(s) that have traction so you don't get stuck.
Overall, it was great getting a chance to practice my winter driving skills in a controlled environment, and it was definitely eye-opening to see how well these Chevy SUVs performed in the snow, despite the fact that they were running on factory all-season tires. Impressive, to say the least.
If you've got to venture out in the snow, here are some winter driving tips to help you stay safe and prepared on the road, courtesy of Chevrolet: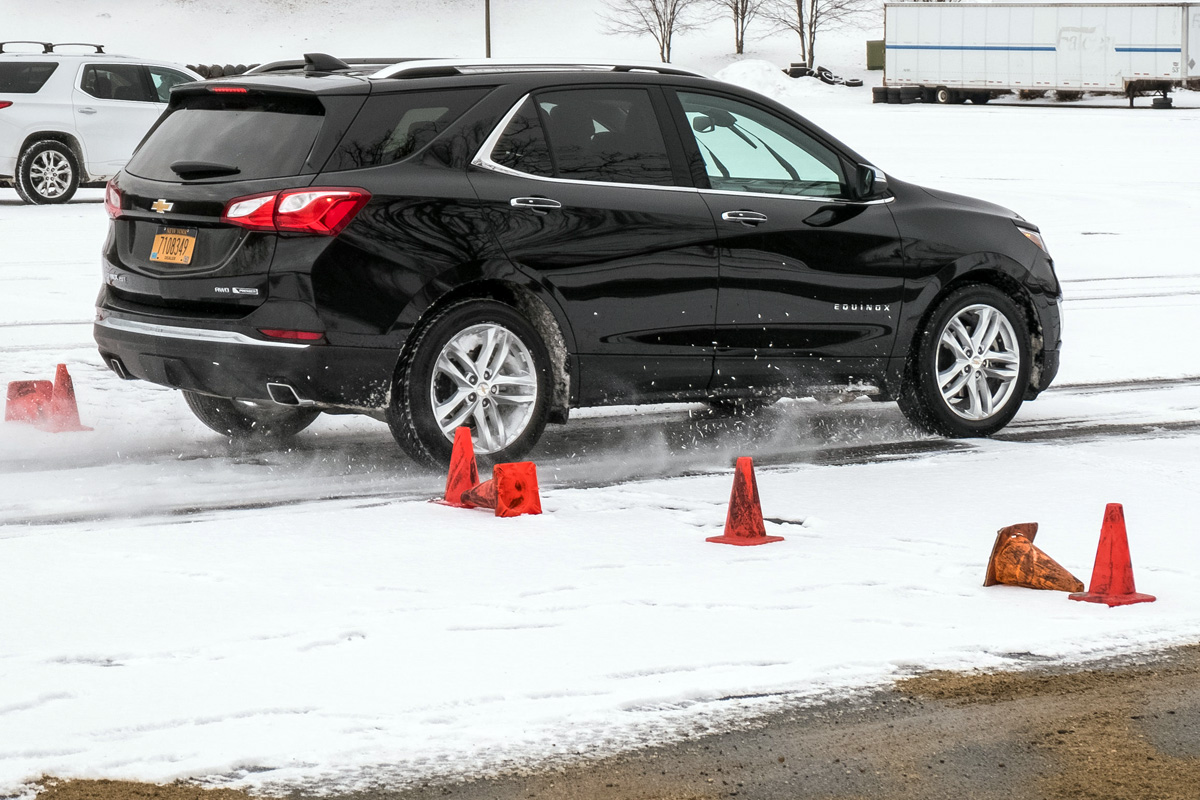 BE PREPARED BEFORE YOU HIT THE ROAD
Don't drive on Empty: Bad weather can cause unexpected delays, so keep your gas tank at least half full and your cell phone charged.
Prepare your car for winter: Have your dealer or a trusted mechanic do any scheduled service. Make sure your battery, tires, lights, wiper blades and other critical parts are ready for winter. Check tire pressure, as it can drop as the weather gets colder.
Consider winter tires: Winter tires provide added traction in snow and ice, even for vehicles with four-wheel-drive or all-wheel-drive. If you drive regularly in winter weather, a set of winter tires can be a wise investment.
Know your vehicle: Review the sections of your owner's manual covering antilock brakes, traction control, and four- or all-wheel-drive (if equipped) to make sure you are comfortable with their operation. For quick and easy access to your owner's manual, check out the myChevrolet app.
Stock your car: In addition to a snow brush and ice scraper, it's always a good idea to carry a snow shovel and abrasive material such as sand or cat litter.  Jumper cables, a flashlight and emergency flares can help if you encounter unexpected problems. Cold weather clothing and emergency blanket or sleeping bag can be critical if you are stuck or stranded.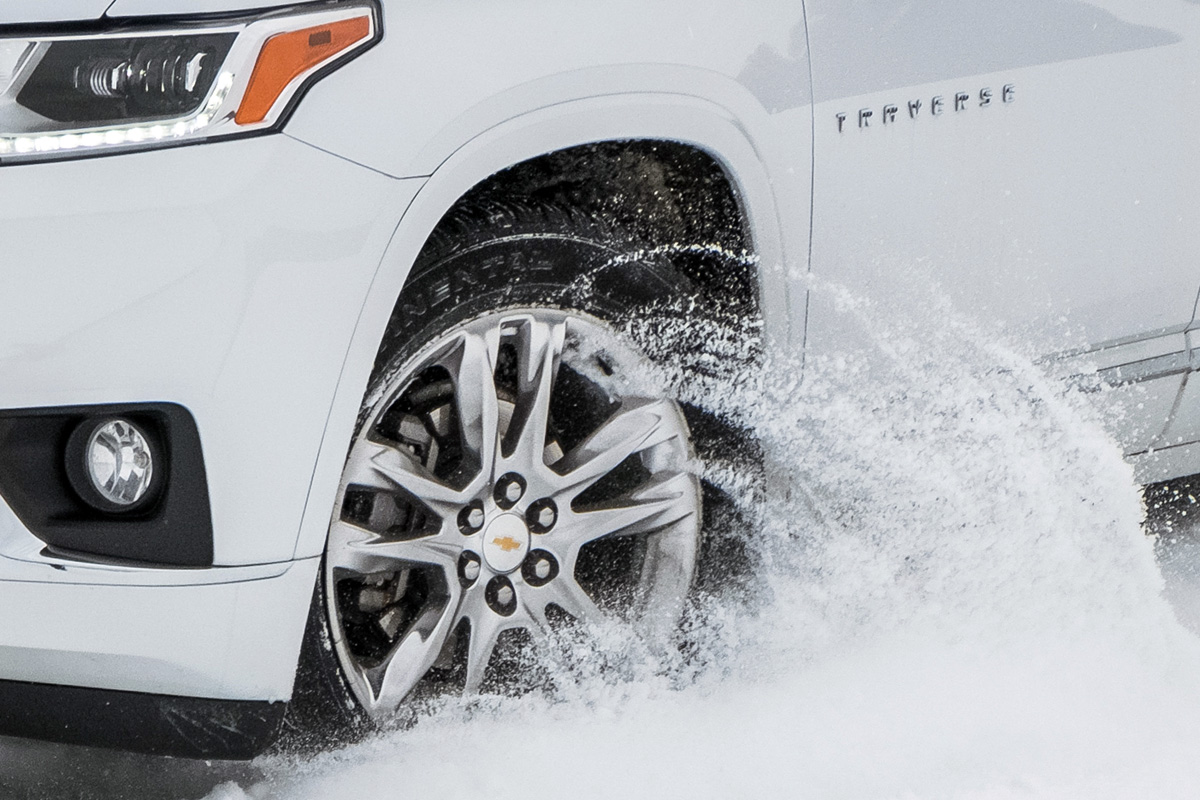 WHAT TO DO WHEN BEHIND THE WHEEL
Maintain your momentum: If you must travel up a hill in snowy conditions, it's important to leave enough room in front of you and maintain your momentum while traveling up hill. Stopping in the middle of a hill can result in the driver becoming stuck.
Changing lanes: If you are going to change lanes, you should look for patches of snow covered pavement, these areas often provide better traction for maneuvers. Once you signal for your turn, and begin to move to the next lane, if the vehicle slips it's important to remember not to overcorrect or panic, the StabiliTrak® system will assist in your maneuver.
In case of a skid: Don't pump the brakes. Look in the direction you want the car to go and steer smoothly in that direction. For modern vehicles with antilock brakes, don't pump the brakes. Rather, maintain pressure on the pedal and let the ABS system modulate the braking.
If the vehicle gets stuck: Depending on your vehicle's ground clearance and the snow conditions, you can sometimes gently rock the vehicle free. Turn the steering wheel left and right to clear the area around the front wheels (or using a snow shovel). Turn off any traction system. Gently shift back and forth between reverse and a low forward gear, spinning the wheels as little as possible. This creates a rocking motion that may help free the vehicle. However, if after a few attempts you are unsuccessful, it's important to know when to call for help.
If the vehicle is stranded: Call OnStar for assistance (if you're driving a GM). The winter driving section of owner's manual has detailed instructions for intermittently running the vehicle to keep the interior warm. Be sure to clear snow from the base of the vehicle, especially any snow blocking the exhaust pipe. Open your window about two inches on the vehicle side away from the wind to bring in fresh air.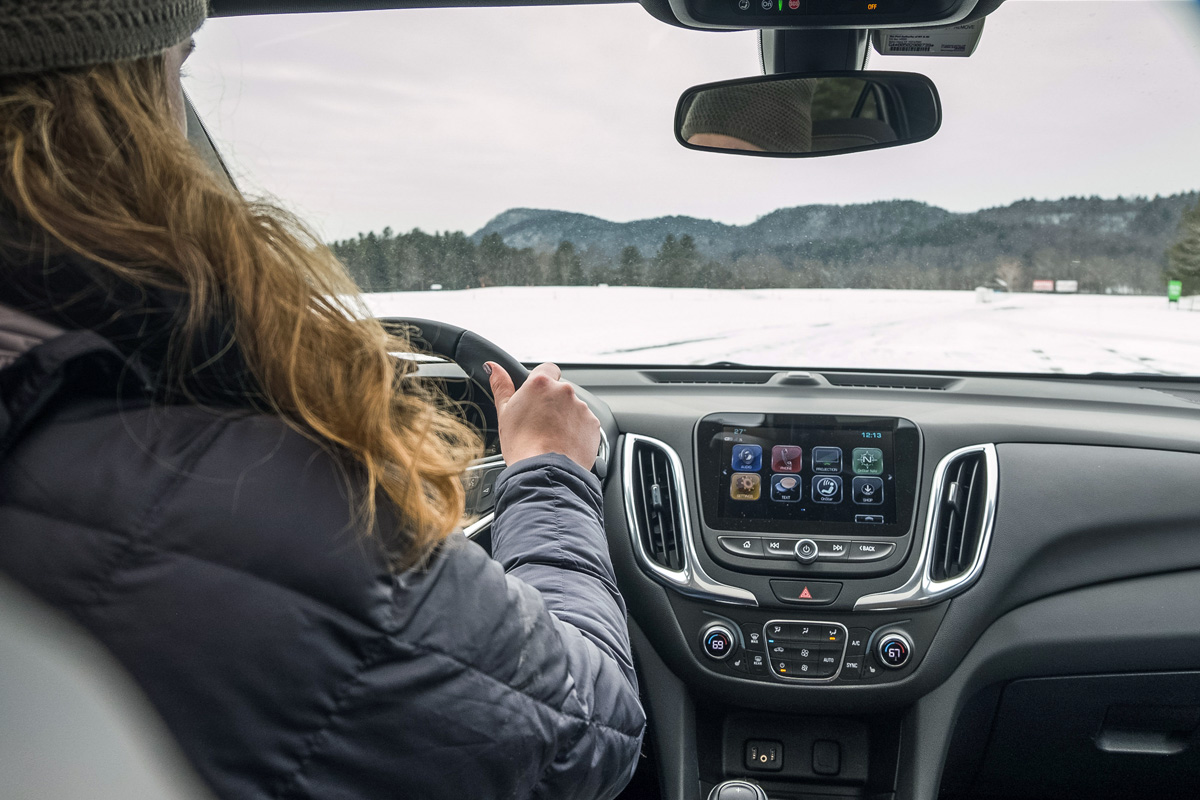 Hopefully these tips will help you stay safe out there this winter season.
Photo credit: Kenny Rodriguez for Chevrolet