The 2013 VW Beetle Convertible Turbo May Be The Ultimate Chick Magnet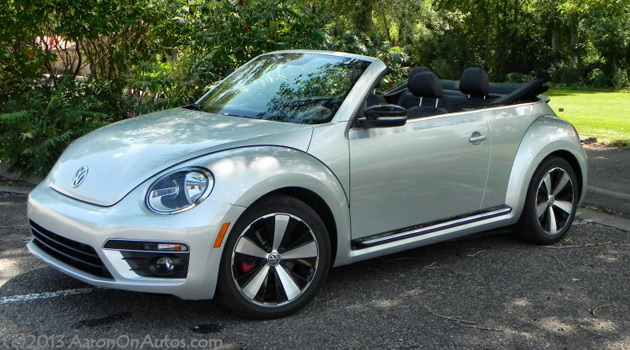 Whatever you might have expected from the new Volkswagen Beetle Turbo Convertible, you probably did not think of it as a way to get girls. Yet this car is just manly enough to keep guys like us happy on the road, but "girlie" enough to attract women of all types, no matter where it's headed.
The 2013 Beetle has been redesigned to become "more masculine," as VW puts it, with a lower stance, wider profile, and much sportier drive. The 210 horsepower turbocharged engine puts out a whopping 207 lb-ft of torque and the squat stance means great handling. Imagine 0-60 mph in about seven seconds (better than that if you're a great driver) and tire-burning capability with a great, muscular German sound emitting from under the hood.
Putting those great attributes into a VW Bug seems ludicrous until you take it out and drive it through town. All the girls look. All of them. Women are universally attracted to this car and the convertible option just puts icing on that hotness cake for them.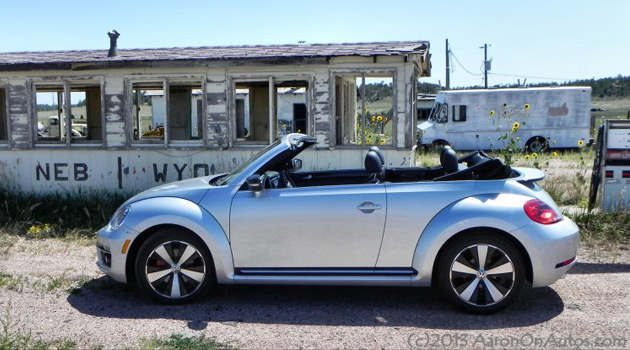 No matter where I drove this car during my week-long test run, females were asking me questions and wanting a ride. It's that hot!
Yet the VW Beetle Convertible Turbo can rival the best of the muscle cars and many of the best sports cars on the road. Volkswagen owns Porsche, after all, and if anyone knows how to make a small, powerful, muscle-bound road hugger, it's Porsche. They put a lot of that know-how into this New Beetle, and it really pays off.
This means freeway on ramps and merges at nearly 100 miles per hour, if you want, and quarter mile speeds of over 100 without even trying. It means barking the tires in the parking lot without using the handbrake and watching the turbo psi meter's needle fly around the dial as you juice it into lane-burning speeds.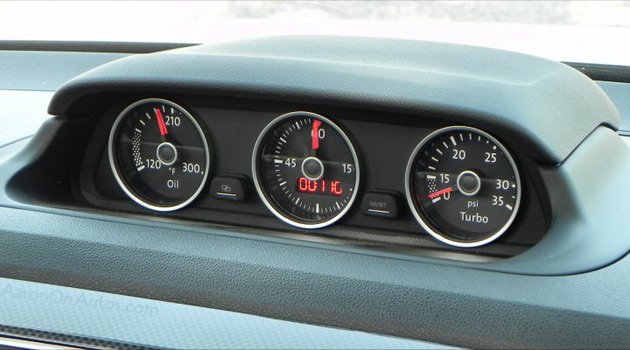 The new VW Beetle Convertible Turbo is definitely not your mama's nostalgia-mobile wandering around town in air conditioned, flower-putting grooviness. It has become far more than that and those old clichés are gone.
Dump all your earlier notions about the VW Beetle Convertible Turbo and get in one. It's a madhouse of fun driving. Even if that's not necessarily your thing and you're more interested in the ladies, there are few cars this fun that are also babe magnets of the highest order. The Beetle brings them in droves and you'll find yourself glad you got the Turbo so you can tear out of there once the seats are full and they're threatening to swamp your car with love.
Really. It's that awesome.