Nissan JUKE: Star Wars Edition?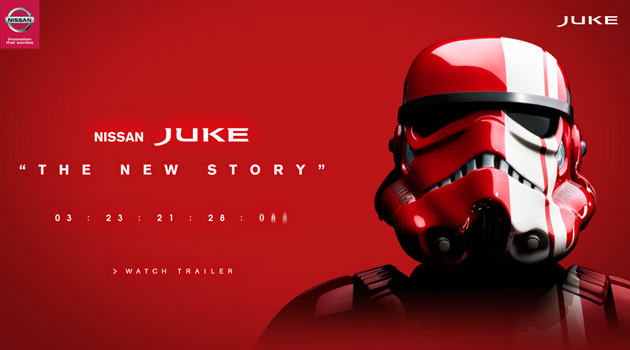 Last week, a mysterious video was uploaded to Nissan's YouTube page, showing a bunch of Stormtroopers marching in formation, only to turn and take notice at the JUKE that was driving by. The clip ended with the date August 26, 2013, leaving everyone wondering just what Nissan was up to. Since the description for "City of Stormtroopers" was written in Japanese, we (correctly) assumed that whatever this was all about, it was for the JDM market and not for the US.
Now that August 26th has passed, we finally have some answers as to what's going on. Basically, Nissan has launched a new advertising campaign in Japan that prominently features the Stormtrooper, in conjunction with Nissan's new JUKE customized model "15RX Personalized Package". You can customize your JUKE at this special website, and see the changes you make to the car also affect the Stormtrooper standing next to the car, as seen below.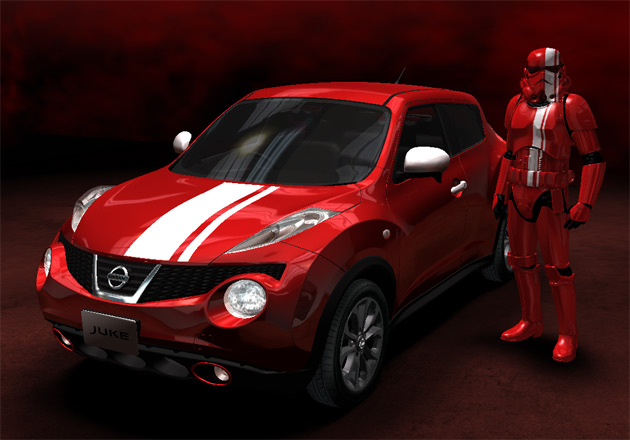 Since we can't read Japanese, it's hard to say if the 15RX package will offer anything beyond mere aesthetic changes, but my guess is no. Nonetheless, it's a cool campaign that is sure to get people curious about the quirky JUKE, and with more YouTube shorts on the way, it will certainly have people talking about the JUKE.
We're all big Star Wars fans here, so these videos have been a big hit around the office. What do you guys think of them?