We Drive The All-New 2014 Toyota Corolla In Sunny San Diego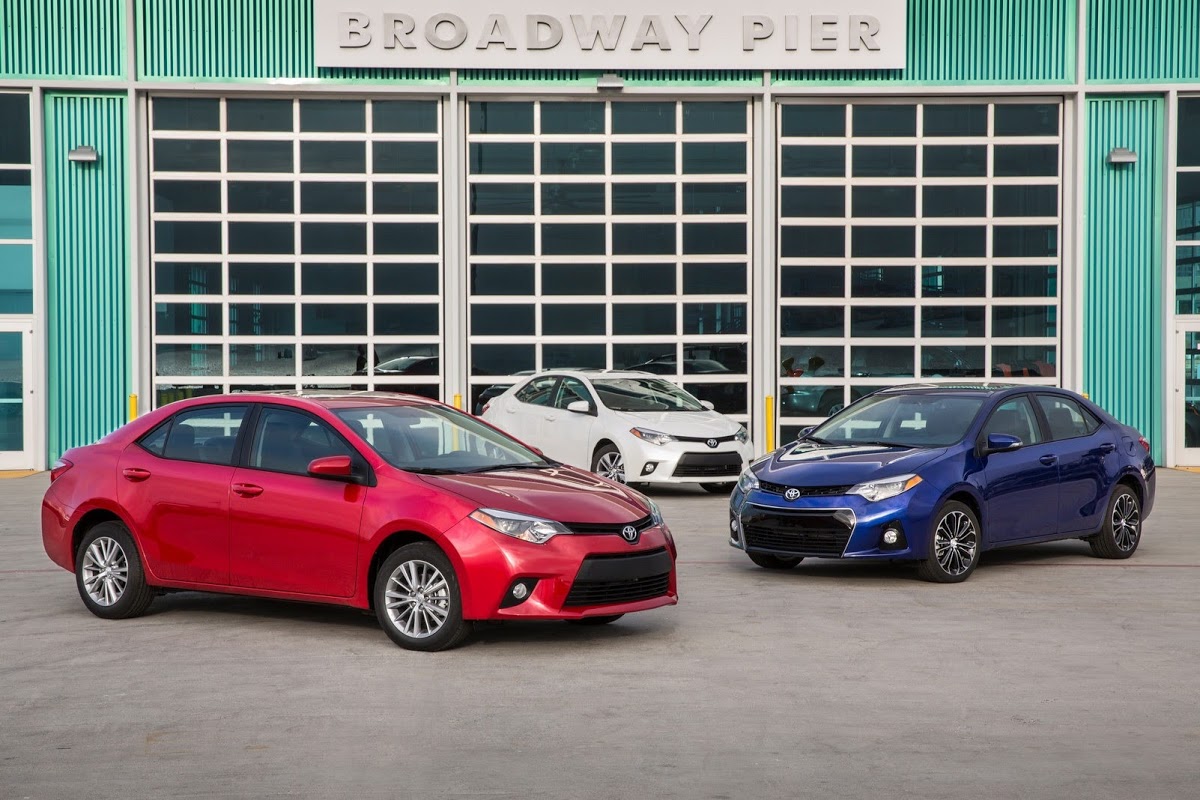 A few months ago, Toyota flew Sujeet out to Santa Monica for the unveiling of the 2014 Toyota Corolla. It was the world reveal, but the cars were only for display, he couldn't drive them yet. Until now..
Toyota hosted a media event last week in San Diego, where us journalists finally got some time behind the wheel of the all-new 2014 Toyota Corolla. Sujeet was at a different drive event, so I "took one for the team" and headed out to sunny San Diego, where the weather is perfect and the scenery is to die for. It's a tough life, I know..
They put me up at the Hotel Solamar, which is located in the Gaslamp Quarter. It's a chic and svelte hotel located right smack in the middle of everything, with plenty of restaurants and bars around, not to mention a plethora of stores to do some shopping in. Toyota kicked things off with a fantastic dinner reception, where I got to meet fellow journalists who were also there for the Corolla event. Knowing that we had a full day of activities tomorrow, I decided to hit the sack early.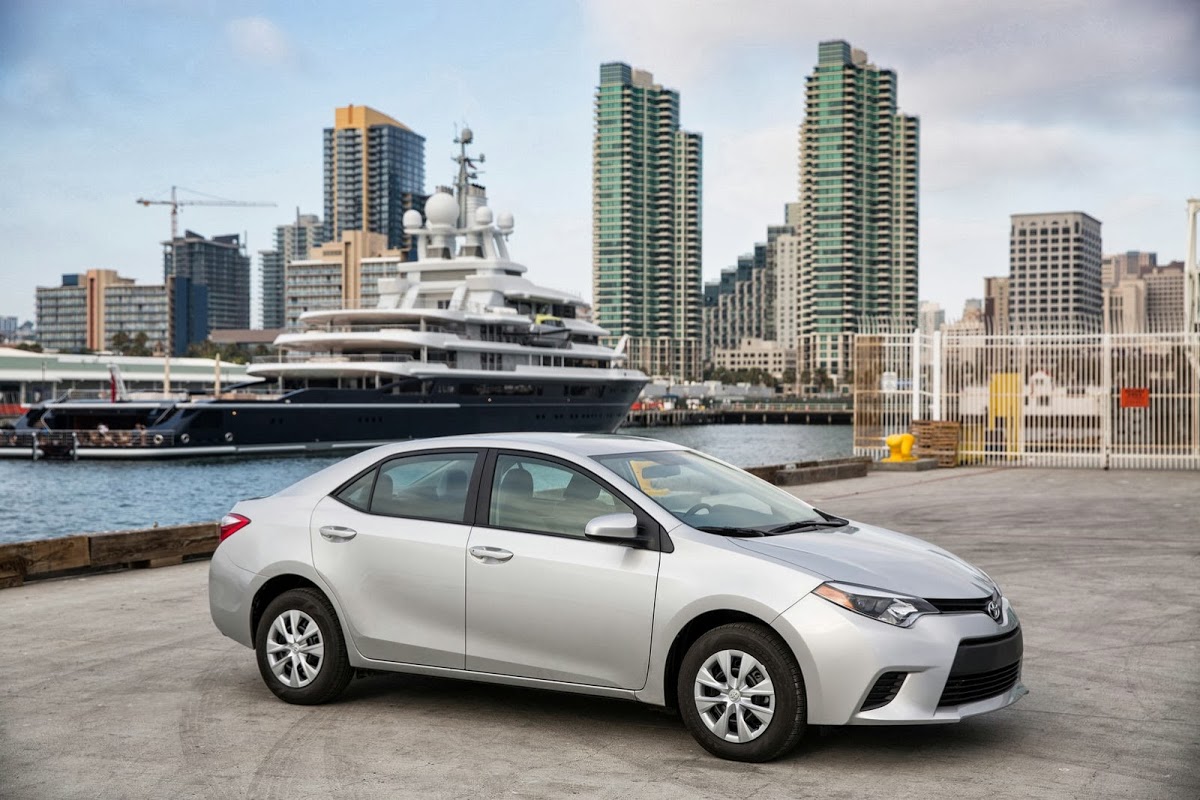 Waking up at 7am and getting downstairs to meet the shuttle who would be driving us to our initial location was exciting. Not only would I be getting my first glimpse of the newly redesigned 2014 Corolla, but I'd also be taking it out for a drive! After a short breakfast meeting with people from Toyota, we all headed outside and buddied up for a drive. My driving partner was also from New Jersey, what a coincidence!
The first car we got was a 2014 Toyota Corolla LE Eco model. A base model; but super fuel efficient with their eco technology. From far away I thought the car was okay looking. As I walked closer to the car though, my excitement grew. They really did a nice job of redesigning the exterior, and the interior was an upgrade as well. The drive was really smooth. Gear changes were very subtle thanks to their new CVT transmission, and lane changes were very nimble. The transmission has a low gear which induces engine breaking for those steep downhill, and an S gear for those tight twisties you may encounter.
Since the Corolla is a fuel sipper, I wasn't expecting massive power, but it did well when we merged the car onto the freeway and when we needed the extra push to get ahead of a car to change lanes. The interior is laid out for easy access to everything. The radio with its touchscreen is easily accessible, the climate control buttons were easy to use, and the clock is easily readable above the touchscreen with its piano black finish. The new Corolla was looking good.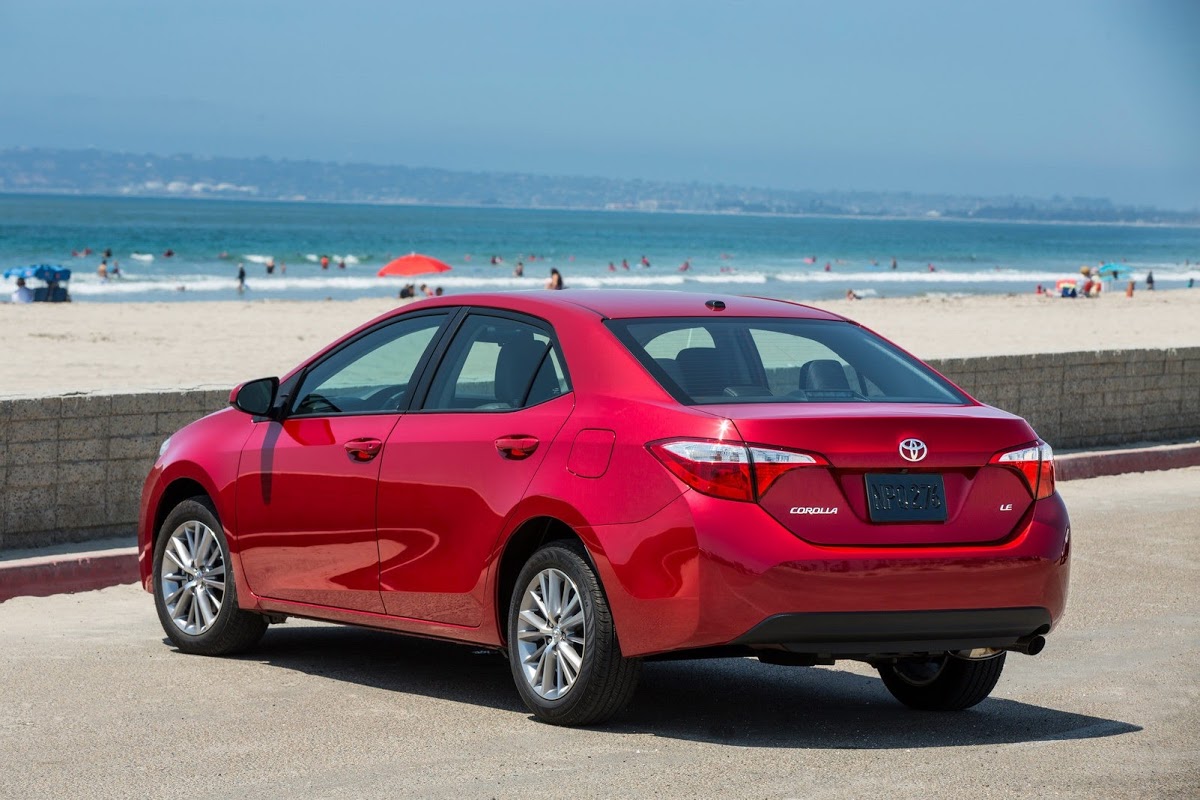 Our first stop with the Corolla was at Torrey Pines Gliderport in La Jolla. Seriously, this was where things were getting elevated, despite having to wait for almost two hour for the winds to pick up.
I've never tried paragliding before, so it was only natural that I felt a ting of fright when they told us we'd be jumping off a 300 feet cliff. Seriously?! Turns out though, your feet were already off the ground before you even reached the end of the cliff. Now, for those people looking for an adrenaline rush, sorry no dice. In reality, paragliding is actually very relaxing and peaceful, you're just gliding around. As I was floating around, I was amazed at the scenery and the feeling of being weightless.
We were actually lucky enough to land back on top of the cliff instead of down at the beach where we would have had to hike up 660 steps with equipment on our backs. Speaking of equipment, the trunk of the Corolla was definitely suitable to carry paragliding equipment for two people. The Corolla is a champion of efficiency and does it well.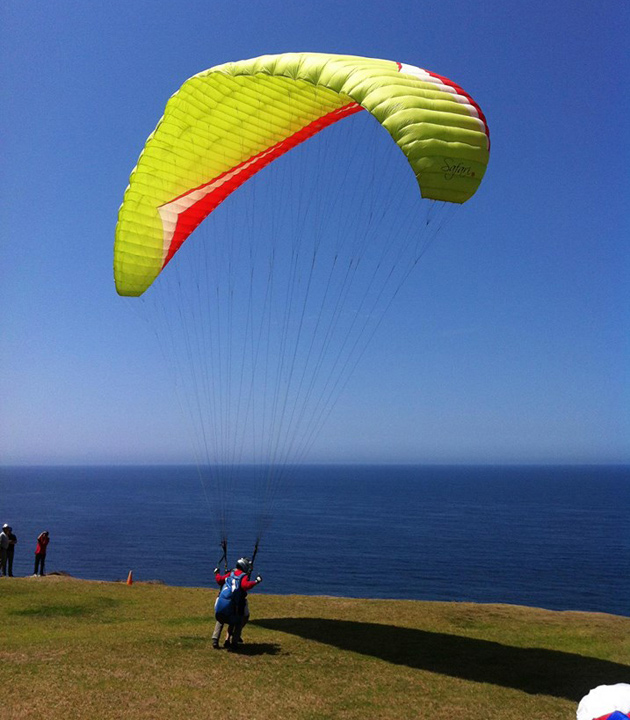 After our paragliding adventure, we drove to the famed Hotel Coronado, which was absolutely beautiful, and we had lunch on the beach. After lunch, we pick out up our next ride. This time, we got to drive the 2014 Corolla S. This car had everything the LE had, but with more power and a sports mode which made the car even more fun to drive and zip around in. Sport mode maked the car a little twitchy at times, but it still handled well. Everything was tightened up, and the throttle response was snappier. Gear shifts were also more noticeable when they went through their 7 gears. (CVTi-S)
We drove the Corolla S to our next destination, which was a heliport for a helicopter tour around San Deigo. Everything was serene and peaceful. Some of the houses out there were outrageous, and we passed by many landmarks. The water was clear, and we saw a bunch of sea life swimming around. After the tour, we drove our Corolla S back to our starting point earlier in the day and bid it a farewell.
On this adventure, I learned the Corolla wasn't just a fuel efficient car. It was a car that had style and flare. It does what's asked of it without a complaint and it does it well. On the roads, I see plenty of older Corollas still driving around. With the new generation Corolla, they'll continue their legacy of reliability and longevity, but this time they're adding a new look along with some other goodies. With a starting price of $16,800 and a full-loaded model coming in at around $22K, I can see why people love these cars.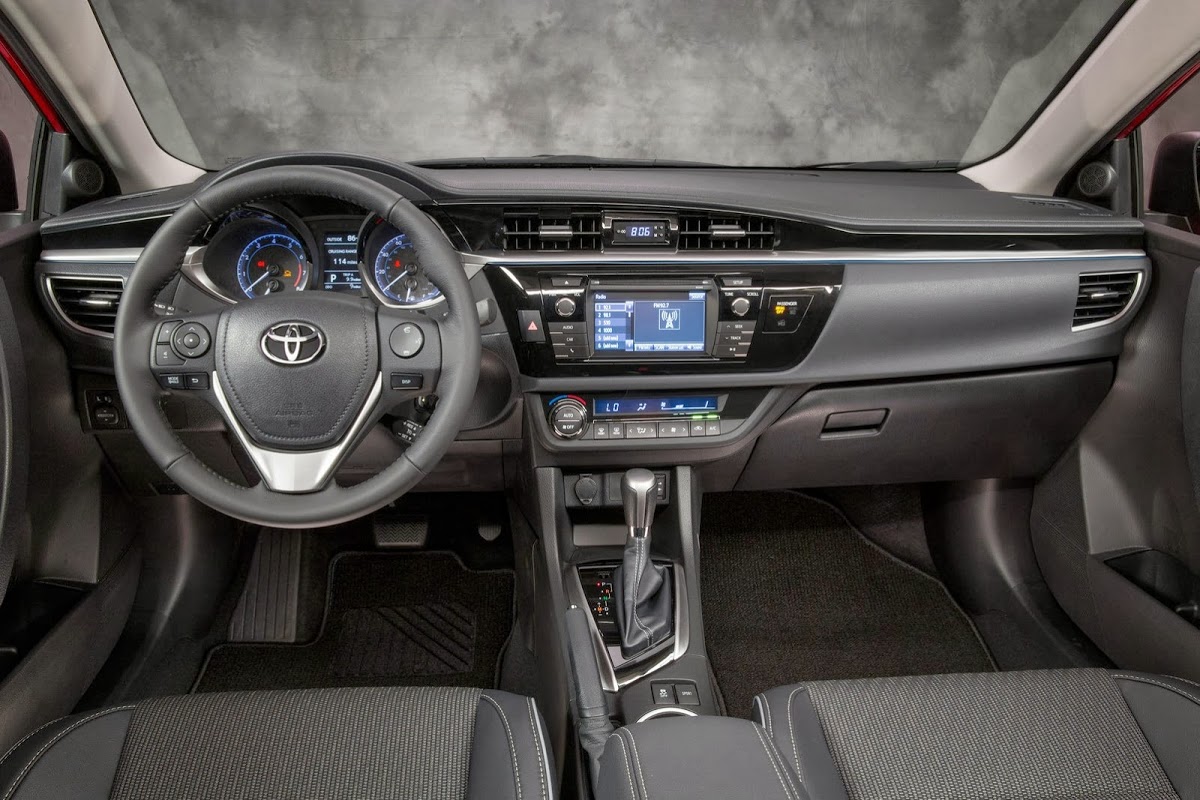 The Corolla gives you quite a bit of bang for your buck! If you're in the market for a new car, you should definitely head down to your local Toyota dealership and check out the new Corolla. You'll be glad you did.