The 2015 Volkswagen Golf R Is Hooning Around In Search Of Itself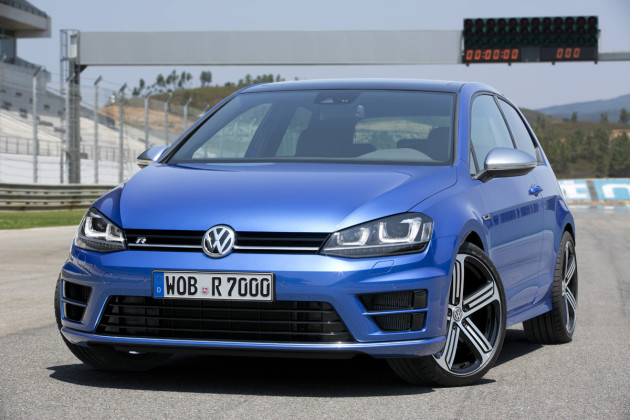 Ken Block has a Mustang. Tanner Foust has a Beetle. Loeb has a Peugeot 908. Guys Gab? Well, for a week, we had a 2015 Volkswagen Golf R. This little hatch is 292HP of all-wheel drive adrenaline. It's about 3,300 pounds worth of Volkswagen and it launches from 0-60 miles per hour in less than five seconds. Count 'em. One. Two. Three. Four. Sixty.
Is the Volkswagen Golf R better than the GTI? Yes. Is it more expensive? Of course. Is it worth all those extra dollars? That depends on what you want, but in our opinion, if you want the most innocuous sleeper car being produced today, this is it. The Golf R is amazingly fast, turns corners beautifully, and launches without a chirp (AWD). Most of the low-cost muscle and race cars being sold right now cannot keep up with the Golf R. That's fact.
So what's wrong with the 2015 Volkswagen Golf R? Well, we've already sort of mentioned it. It's a sleeper car whose only reason for existence seems to be bragging rights. On first glance, anyway.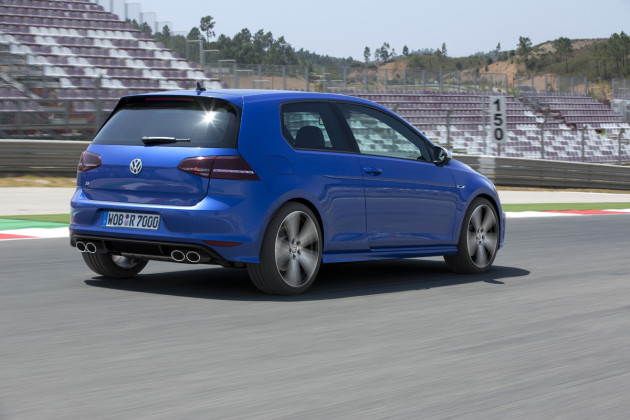 No other vehicle competes with the Golf R. The Subaru STi is now a sedan. The Mazda Speed 3 is retired. The Focus ST, Cooper S, and the like are all less powerful and corner-hugging than the Golf R is. They're also generally cheaper. Therein lies the issue. With a price tag of almost $40,000, you're getting a lot of speed and handling, but it's still housed in a little VW Golf.
There is, however, a bright silver lining to this perceived problem with the Golf R. It's purely a driver's car in the sense that it's not made to be a showboat or to direct attention to itself. In the parking lot, at the stoplight, or on date night, it's just a Golf. Nobody needs to know, without looking closely for those quad tailpipes and tiny little "R" badges, that this is a performance ride. What we learned in a week with this car is that the 2015 Golf R is all about the drive and most of those around you on the street don't look twice until you punch it and leave them in a cloud of dust.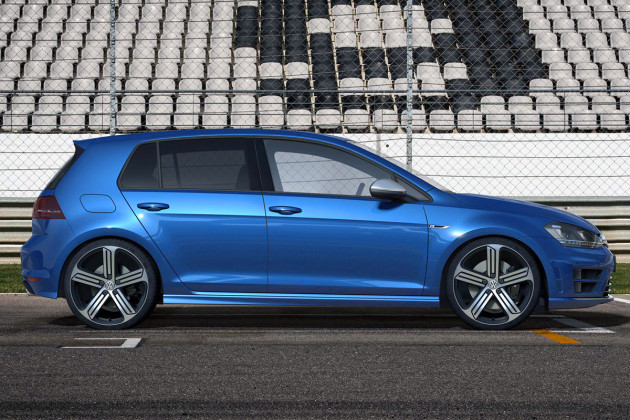 Unlike supercars like the BMW i8 or performance cars like the Chevrolet Corvette Stingray, the Golf R does not attract a crowd in the parking lot or induce honks and waves from admirers. It's confident in itself and doesn't need any of that. It just wants to drive. Fast. And corner. Hard.
Unlike the i8 or the Stingray (both of which are far more expensive), the Golf R lets you not only drive like you mean it, but bring four friends along for the ride while you do. And their stuff, if you want. It's still a five-seat hatchback, after all. And when you don't want to push that 2.0-liter turbocharged four into action and pull all 280 pound-feet of torque out of it, you can quietly commute to work or take your date for a night on the town and have a nondescript car that parks easily and doesn't draw a lot of attention. Fuel economy, if you drive nice, is rated at 26 mpg combined.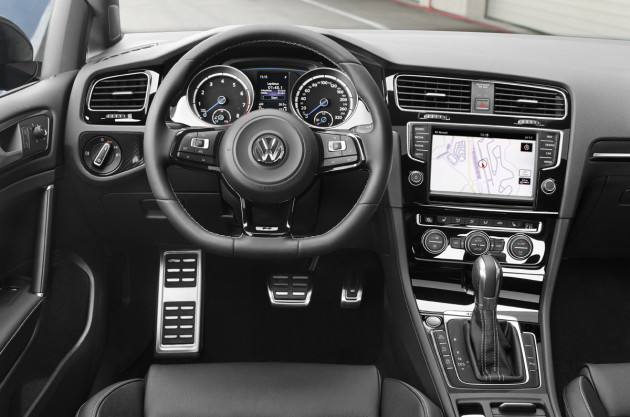 In the end, we found that the 2015 VW Golf R is an understated way of enjoying the drive without drawing too much attention. It's more like the Loeb of the three rally drivers mentioned above. Block is all about attention. Faust is all about the dusty glory. Loeb? He just consistently performs flawlessly.
That's the 2015 Volkswagen Golf R. It hoons with the best of them, but it doesn't require bright paint and champagne bottles to prove its worth. We like it for that.