The 2019 Lexus ES 350 Offers Everything One Could Want In A Luxury Sedan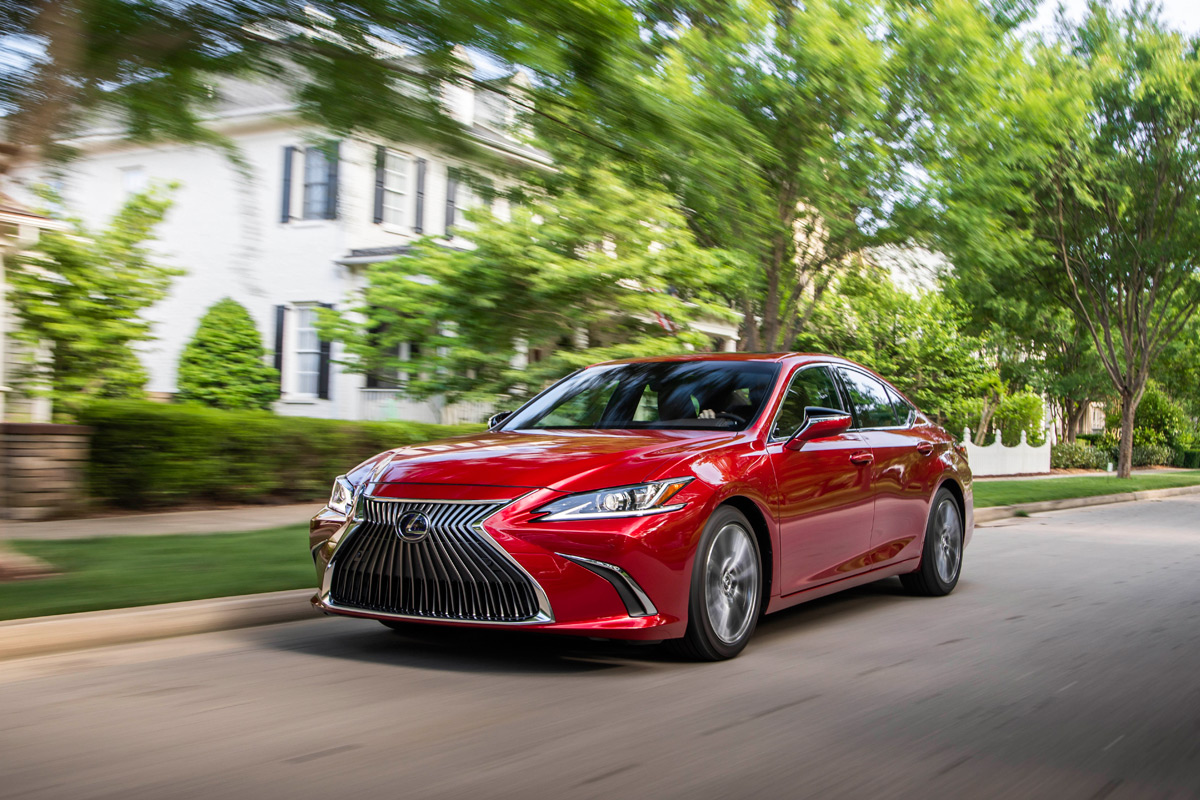 One of the first vehicles that Lexus used to introduce the luxury brand was the ES, and it's long been one of their most popular models. Last year, Lexus launched their all-new 7th-generation ES, and we were among the first to drive it. The 2019 ES 350 continues to flagship the brand as the go-to luxury sedan in the midsize segment, exemplifying quiet comfort & everyday luxury as a choice. Everything about the ES is appealing.
After an up-close-and-personal look at the car in 2018, we were happy to get ahold of the 2019 Lexus ES 350 for a week to see how it holds up as an everyday car. Its lower and wider stance and profile were, again, a big draw and its sportier appeal definitely grabbed our attention. We drove the standard ES 350, which showed that our preference for the F Sport is still intact, but not so set in stone that we'd kick this one out of bed. Especially in the Ultra Luxury package, which adds every bell and whistle you can name.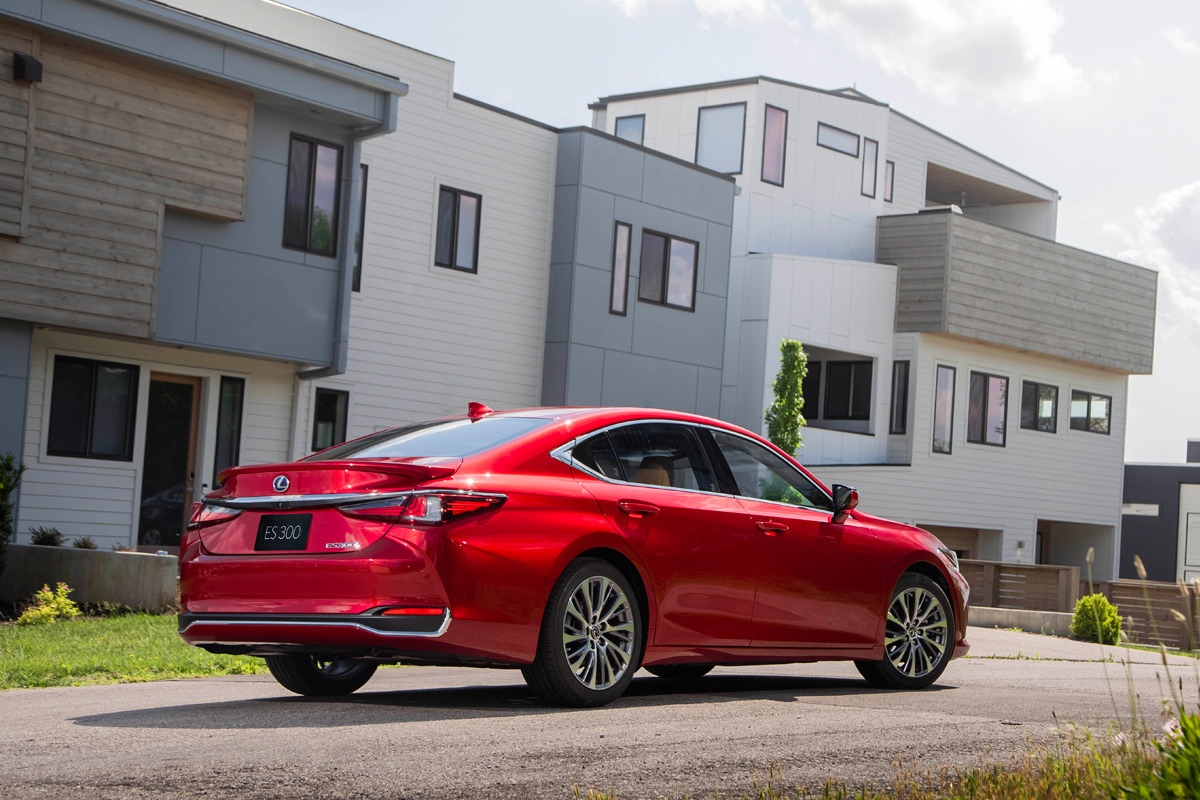 Under the hood of the new ES 350 is a 3.5-liter V6 that outputs 302 horsepower and 267 lb-ft of torque. An eight-speed automatic transmission converts that into smooth movement on the road. LED headlights, simulated leather, power-adjustable front seats, an 8-inch infotainment display, 10-speaker surround sound, and Apple CarPlay / Android Auto are all standard.
The Ultra Luxury trim level adds real leather upholstery, more seat adjustment, noise-reducing side window glass, an adjustable suspension for higher comfort, and a hands-free trunk lid, at a cost of around $4,000 over the base model. The 12-inch infotainment upgrade was also found in our test model. Across the Lexus ES lineup, all of the advanced safety features such as forward collision mitigation are standard as well.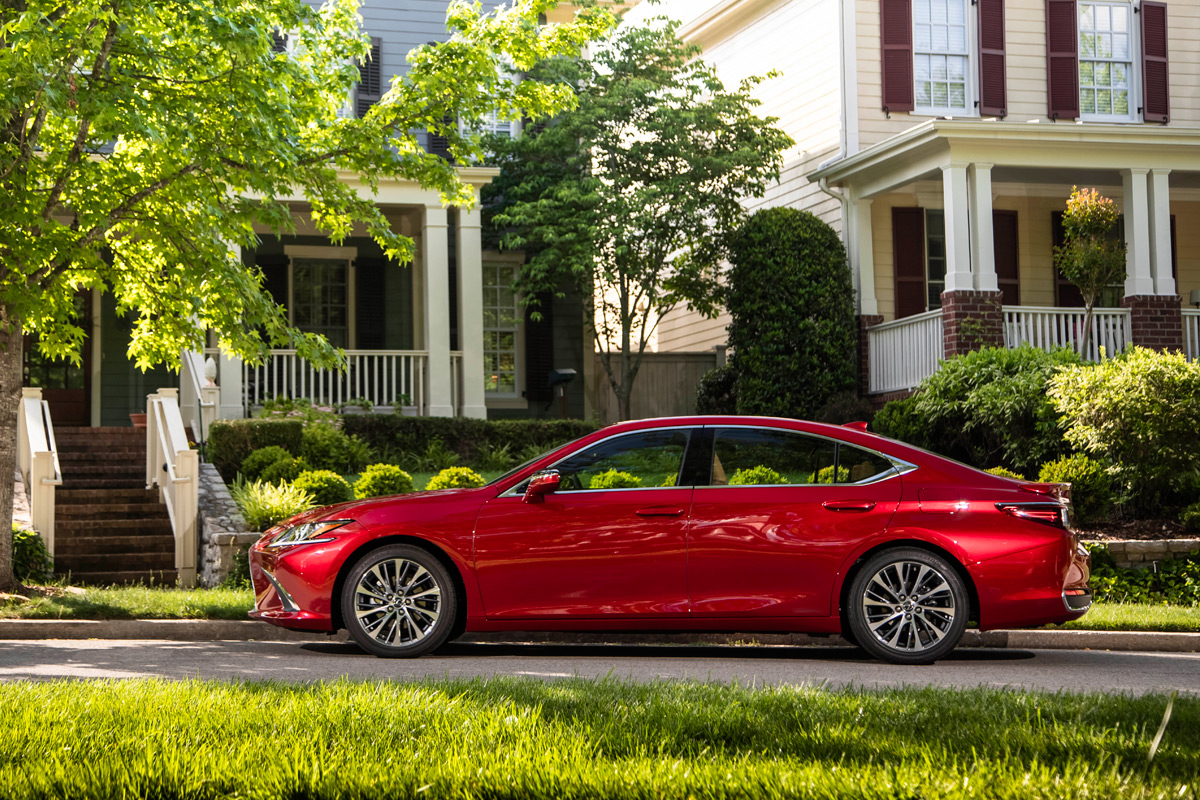 There's no denying that the latest ES 350 looks good. With Lexus, it's all about craftmanship and luxury, which definitely shows in the ES. Comfort on the daily is the goal, and there is nothing to complain about in that department. Aside from the usual Lexus hiccup of terrible infotainment controls, the Lexus ES 350 offers everything one could want in a luxury sedan. It's spacious, well-appointed, drives very well, and is smooth at all times.
New upgrades for the 2019-2020 model years, in the 7th-gen ES, are big steps forward for the sedan's youthful appeal. Body rigidity has been upgraded in a big way, giving it a sportier feel on the road without adding noise or a harsh ride quality. This in turn results in better drive dynamics and a more appealing on-road experience on the whole. Added in are the suspension upgrades that the Ultra Luxury package puts on and sharper steering replies thanks to retuned steering in this new generation of the car.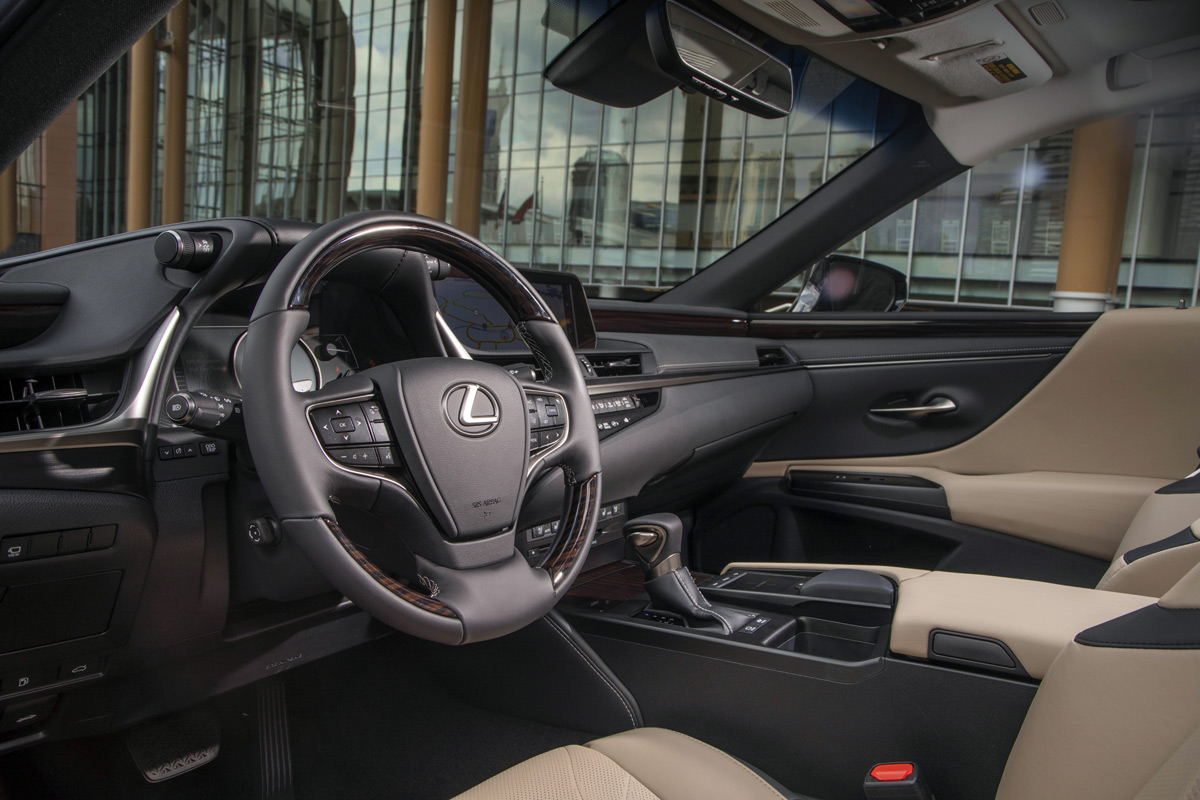 On that front, as an everyday vehicle, the new Lexus ES 350 is now more fun without becoming more work to drive. Getting in and out of the car is still classy enough for red carpet affairs and on-road feel is engaging enough to keep the driver entertained.
The short of it is that we like the 2019 Lexus ES. A lot.