The Best Movies And TV Shows To Stream While Under Lockdown!
The world is a pretty crazy place at the moment, and we don't know how long things are likely to remain this way for. Make sure you find new and inventive ways of keeping busy during this lockdown to stop yourself from going stir crazy. There are plenty of things that play a part in helping you to figure this out, and you are going to need to adhere to social distancing as much as possible.
Sure, if you have a garden or outdoor space, you can go outside and get some Vitamin D. But if the weather is bad, or you need something else to occupy you, the sofa and TV are a great port to have in a storm. Streaming services such as Netflix, Prime Video, and Disney+ have become a godsend in situations like this where people are unable to leave the house. We thought we'd compile a list of some of the best movies and shows to stream during this lockdown season to keep you from getting cabin fever too badly!
Tiger King: Murder, Mayhem and Madness (Netflix)
Anyone who's anyone is aware of this show right now, and chances are that you know someone who's watched it, even if you haven't yourself. Well, now is the perfect time to climb on this bonkers bandwagon, and enjoy the ride. True crime documentaries are all the rage these days, and this one is as peculiar as it is riveting. Following the little-known world of big cat conservationists in America, the show focuses on the rising conflict between eccentric breeder Joe Exotic, and bitter rival Carol Baskins, which only deepens following lawsuits, murder allegations, and businesses that fast spiral out of control. This is the must-see binge show that is no doubt top of your Pandemic Watchlist.
Iron Man 3 (Disney+)
The Iron Man movies were smash hits for the Marvel Cinematic Universe, and, in many ways, kick-started Disney's dominance of the box office. Iron Man 3, a co-production between Marvel Studios and DMG Entertainment, is easily the most interesting of the three instalments, and certainly a great watch. In the trilogy's conclusion, billionaire playboy Tony Stark is suffering from PTSD seven months after the events of Avengers Assemble. When a dangerous new foe named The Mandarin threatens to tear Tony's world apart, the Avenger must realize that Iron Man is not just a suit, it's part of who he is.
Breaking Bad (Netflix)
If you've already been, please check back and enjoy a second viewing. If you've never been before, check-in any time you want to and enjoy the bumpy ride. One of the greatest TV shows ever to grace the screen, Breaking Bad is a tour de force of acting, writing, character arc, and story. It features incredible performances, heart-pounding moments, and is one of the most compelling and immersive shows ever. Breaking Bad follows the life of high school chemistry teacher Walter White, who, with the help of a former student, turns to a life of crime producing and distributing crystal meth to secure his family's financial future after he is diagnosed with Stage 3 lung cancer.
Icarus (Netflix)
Icarus is one of the most fascinating sports documentaries on Netflix and lifts the lid on the state-sponsored doping scandal that enveloped Russian sports. The movie follows filmmaker Bryan Fogel and his experiment to try to win an amateur cycling by considering the option of doping. After seeking help from Grigory Rodchenkov, former head of the Russian anti-doping laboratory, he stumbles upon an international doping scandal that will send shockwaves through the world of sport. A riveting watch for anyone with an interest in sport, and a harrowing exploration of the doping crisis that threatens sport on a daily basis.
The Mandalorian (Disney+)
Whether you loved Rise of Skywalker and long for more from the Star Wars universe, or you hated it with a burning passion and want to erase it from your mind, The Mandalorian is the show for you. Jon Favreau's space-Western web series chronicles the life and journey of Mandalorian bounty hunter Din Djarin as he journeys the galaxy embarking on adventures. Set 5 years after the fall of the Empire in Return of the Jedi, and 25 years before the events of The Force Awakens, this is a fun treat for those Star Wars fans wanting to fill the gap until the next movie instalments hit theaters.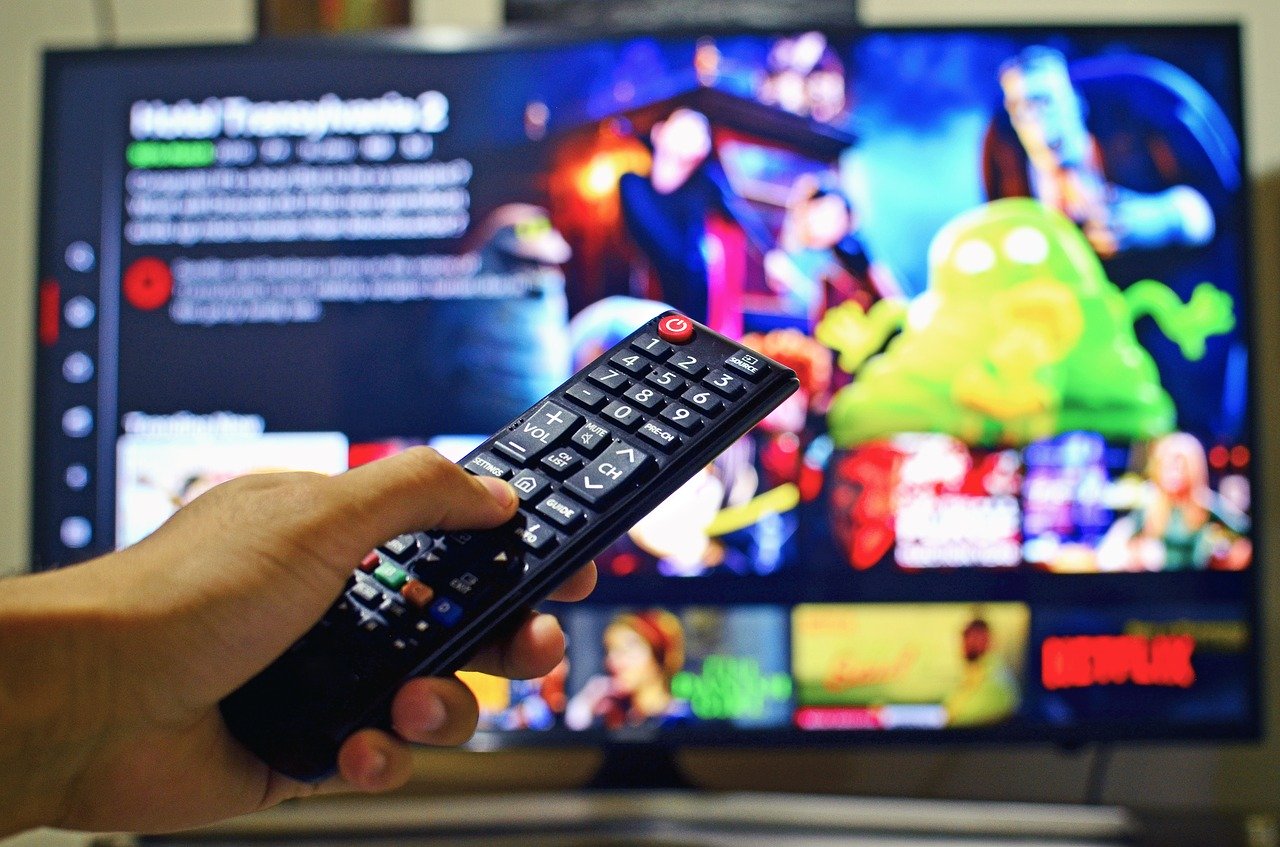 Buffy the Vampire Slayer (Prime Video)
All seven seasons of Joss Whedon's acclaimed cult fantasy masterpiece Buffy the Vampire Slayer are available on Prime Video right now. If you've never visited Sunnydale and experienced the lives, loves, and laughs of California's pint-sized vampire hunter and her band of misfits now is the perfect time. An epic, sprawling, genre-blending show telling the epic story of good versus evil, against a backdrop of wonderful writing, human metaphor, and some of the best cast of characters a TV show has ever had. It's never too late to discover Buffy, and it's just about the perfect thing to binge-watch during this lockdown period.
Angel (Prime Video)
If you haven't had your fill of the Buffyverse by the end of your Sunnydale binge, we recommend you hop on over to Angel, the darker and more adult-oriented spin-off set in LA. This is a show that sees the eponymous vampire with a soul continue his journey toward redemption by setting up a supernatural detective agency to battle the dark forces that plague LA, and to help the helpless. He must also do battle with his own demonic nature. If Buffy was the show about growing up, Angel is a show about adults, the choices they make, and how they live with those choices. Full of complex, dark, and flawed characters, this is a show you'll be keen to sink your teeth into.
Ozark (Netflix)
There are some pretty awesome crime drama shows on Netflix, and Ozark is one of the best. Jason Bateman and Laura Linney star as a married couple who relocate their family from Chicago to the Ozarks in order to launder money for a Mexican drug cartel. The tone, acting, and directing are on point here, and the show is a wonderfully written affair. Jason Bateman directs some of the episodes and also serves as executive producer for the series. The third season has just been released on Netflix, so it is the perfect time to marathon every episode and discover the best crime drama you've never watched right now.
The Lion King (Disney+)
The Lion King was one of Disney's biggest hits back in the mid-'90s and continues to be well-loved. So it was little surprise when it was announced that a computer animated remake was going to be making its way to the silver screen at some point. Disney+ is the perfect channel to find all things Disney related, and this movie is the perfect place to start. Of course, we all know the story, but this is a movie that works so well in this format that you have to wonder why nobody considered doing it earlier! With the addition of a new song 'Spirit,' performed by Beyoncé, this is a remake that stays true to the original, while also trying to stand on its own two feet at the same time as well.
Suspiria (Prime Video)
There was a lot of controversy surrounding this remake of the Dario Argento classic horror movie, largely because the original is so iconic. However, this is definitely a movie worth a look; with gorgeous visuals, an amazing use of color, and a wonderful use of sound, Suspiria is perfect for those who love arthouse films. The movie is about a newly enrolled dancer at a world-renowned dance company, who makes the horrifying discovery that her new school is a front for something dark and sinister, following a series of brutal murders.
Making a Murderer (Netflix)
One of the first true crime documentaries on Netflix to become a global phenomenon, Making a Murderer changed the way we look at crime docs, and also resulted in a reopened case, exposing many of the flaws in police work and the justice system across the United States. As fascinating as it is confounding, this is a series that can be emotionally draining in places, so be prepared for that going in. The full two seasons of the series are available from Netflix right now.
These are just some of the awesome shows and movies we recommend you check out during this pandemic. It is important to make sure you stay safe and secure, and that you try to look after yourself as much as you can. The more you have to occupy yourself indoors, the less likely you are to want to go outside. But if you're watching so much TV that your eyelids start swelling up, it might be time to take a breather. Social distancing can be hard, and you need to use the tools at your disposal to be able to work on this. We think that these shows and movies are essential viewing for those looking to binge their way through this global lockdown.