The Elago W3 Charging Stand Turns Your Apple Watch Into A Mini Macintosh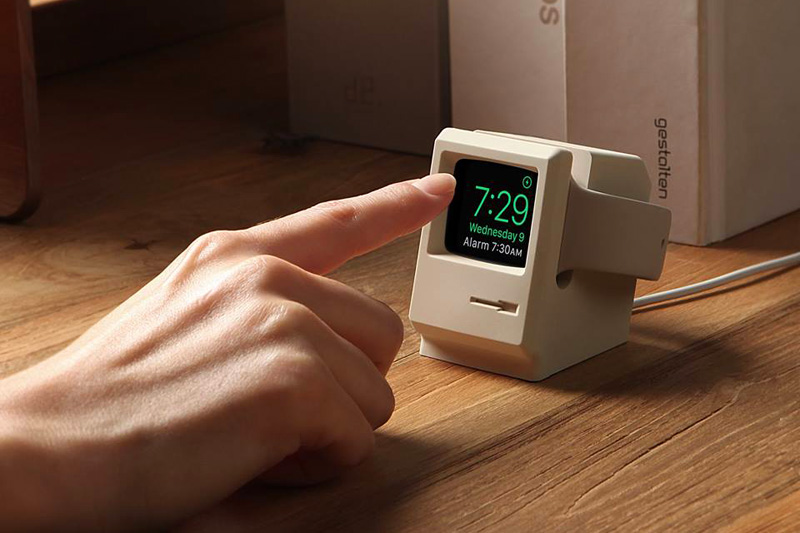 The Elago W3 Stand for Apple Watch is by far the coolest charging stand we have ever seen, turning your Apple Watch display into a retro Macintosh and bringing back the nostalgic feels.
Made from soft silicone to prevent scratching of the Apple Watch's casing, band, and screen, the Elago W3 Stand holds the charger at an angle that lines the watch face with where the screen of the Macintosh would normally be. Using Nightstand mode, the time and date on the Apple Watch is correctly oriented, creating the illusion of a small Macintosh displaying the information.
The W3 Stand works with all Apple Watch Series (38mm and 42mm display) and is compatible with Apple Watch Nightstand Mode. Simply place your Apple Watch on the stand to charge your watch; keep this stand near your bed to allow use of key functions such as alarm clocks and messages.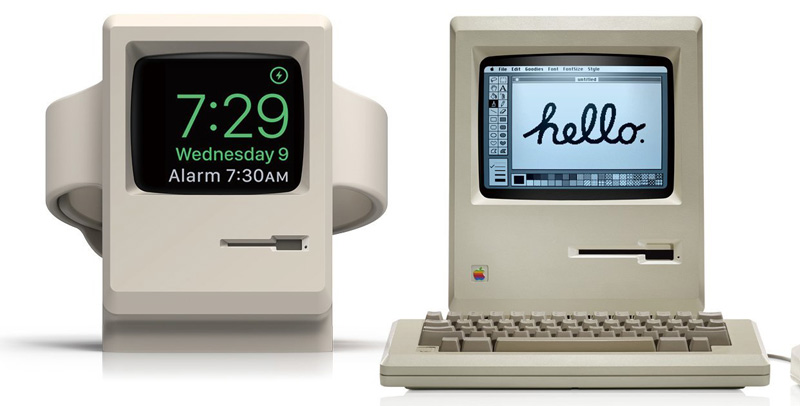 Those interested can purchase the Elago W3 Stand from Amazon for $12.99 (classic beige) / $15.99 (black).