Everything You Need To Know About The Apple Watch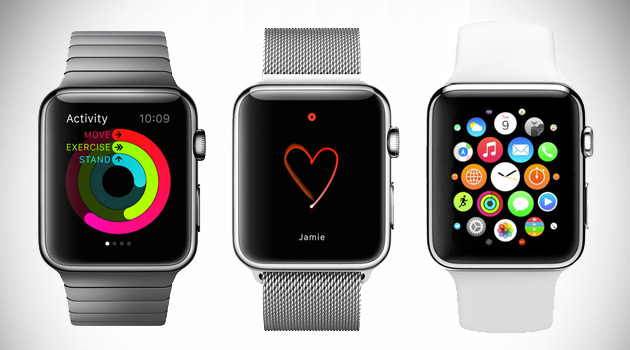 On Monday, Apple CEO Tim Cook took to the stage during a highly-anticipated media event in San Francisco and revealed everything that we've been wanting to know about the upcoming Apple Watch. You can watch the entire keynote here if you're interested, but we've broken it down for you in this post.
The Apple Watch lets you make and receive phone calls, to which Cook quipped "I've been wanting to do this since I was 5 years old, the day is finally here." While this may have been cool in shows like Knight Rider and Dick Tracy, that was also before the advent of the cell phone. Do this today, and you're just going to look like an idiot, like those people who take photos at events with their iPads.
Pricing was finally announced: The Apple Watch Sport is their cheapest model, with the 38mm face version costing $349 and the 42mm version costing $399. The stainless steel models start at $549 (38mm) and $599 (42mm), going up all the way to $1,049 and $1,099 respectively. While Cook didn't say, we assume the price variation depends on the type of band that's paired with the watch. Finally, the high-end version, called the Apple Watch Edition, is made from 18-karat solid gold, with prices starting at $10,000.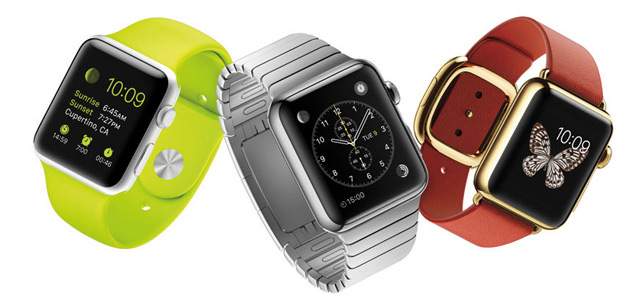 Needless to say, the Apple Watch Edition will only be available in certain Apple stores. Tim Cook praised the Apple Watch Edition, calling it "the most beautiful expression of the Apple Watch."
In order for the Apple Watch to work, it needs to be paired with an iPhone running iOS 8.2 or above. This has been a point of contention with the anti-Apple crowd, but the same fact holds true for other wearables like the Pebble, so we're not sure why all the fuss over this.
Battery life for the Apple Watch is said to be around 18 hours, which should suffice for most people. Naturally, that all depends on how much you're using your watch, how many push notifications you're getting, etc.
A number of third-party apps will also be available for use on the Apple watch, including apps for Uber, the W Hotel, American Airlines, CNN, and Shazam. We expect to see this app market grow quickly as the Apple Watch becomes more popular, and the sky's the limit.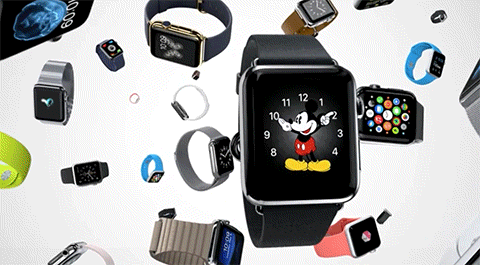 The Apple Watch is currently available for pre-order in 9 countries: United States, Canada, United Kingdom, France, Germany, China, Hong Kong, Japan, and Australia. Customers can expect to receive their watches on April 24th, when they officially go on sale online or by reservation at Apple stores.
What's your take on the Apple Watch? Will you be buying one?