This USS Enterprise Model Is A Wi-Fi Router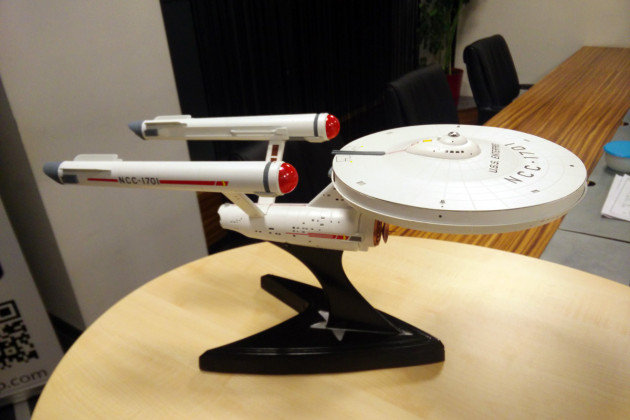 Here's something you don't see everyday, a Wi-Fi router in the shape of the USS Enterprise from Star Trek.
The brainchild of Christoph Kauch and Rol Schwarz, the duo wanted to show the world that a router needn't be a boring black box. So they spruced up their router by putting a Ubiquiti Unifi router inside a Revell 1:600 model of the USS Enterprise NCC-1701.
As you can see in the video below, they built the components into the saucer section and ran the wiring down to the point when the Enterprise connects to its stand. If you're a DIYer with a love for Star Trek, you could conceivably do the same thing yourself.
So what do you think? Are you ready to boldly broadcast where no router has broadcast before?