The Guy's Guide To Being More Active In 2022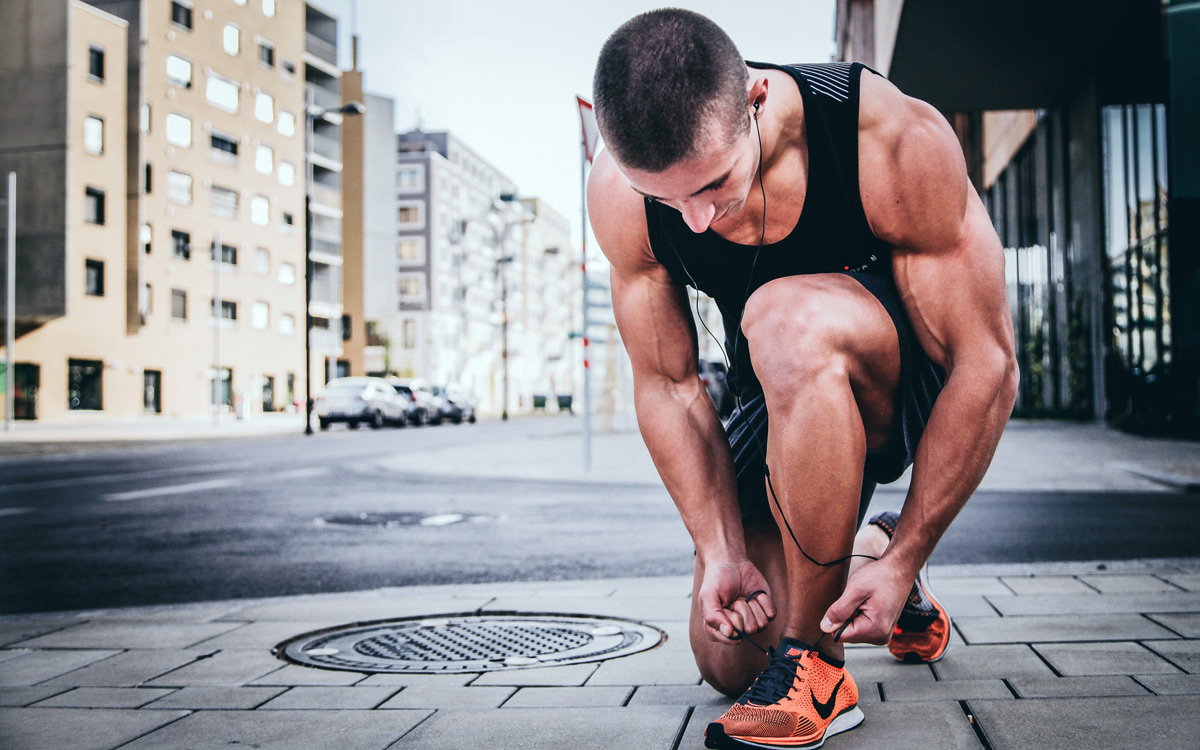 With the new year fast approaching, millions of us will be planning to increase our activity levels once January arrives. Lockdowns and social restrictions have seen many of us lose fitness and gain weight. If you've lost confidence in your looks or feel unable to be as active around the kids, it's vital that you put things right in the new year.
It can seem like an uphill battle, especially if you stopped paying attention to your fitness long before the pandemic. Use the following six-step plan for guidance, and you will be back on the road to success in no time.
Prevent Injuries
The harsh reality is that you won't stay active when nursing injuries. Worse still, the setbacks can see you fall back into bad (lazy) habits. Therefore, it's essential that you take care of the body at all times. Wearing orthopedic flip flops or supportive items in daily life is a great place to start. You should also use any necessary bandages or supports when exercising. When supported by hydration and healthy sleep patterns, positive results will follow.
Make It Competitive
Your mind is the most important muscle by far and staying motivated will transform your approach to fitness. If you struggle to find internal incentives, why not make it competitive? Fitness watches and tracker apps allow you to compete against friends (or strangers) to see who makes the best progress. This change of approach will keep you motivated, leading to the consistency needed for results. Or you could join a sports team to add a social factor.
Make Fitness A Reward
When fitness is a chore, you will struggle to keep up the new lifestyle. Conversely, when it is a reward, your love of exercise changes. Look for vacations and short breaks with an active flavor. Having a forward fold camper, for example, encourages you to take trips to the great outdoors. Better still, by staying active with swimming, hiking, and other adventures will allow you to enjoy guilt-free food and drink. Getting away from the stress of modern life is ideal.
Be Active In Daily Life
As the above point shows, keeping fitness as a natural part of your routines is key. To make it a part of your daily lifestyle, you can implement many simple tips. Cycling to work, taking the stairs, or walking to the local store are all good ideas. Even when enjoying video games, you can focus on active games. When you take more steps and move your body more without even thinking about it, the impacts are huge.. It'll make you want to work out too.
Have A Target
If you have ever had an ambition for completing a marathon or doing a charity bike ride, now is the time. Having your eyes set on a long-term goal will force you to be more active and stick to a routine. There will be a lot of hard work on the road to success but it will be worthwhile. Not only will you notice a change in your fitness and body image. You'll also gain the satisfaction of knowing you've achieved a special goal while also aiding a worthy cause. 
Get Started Now 
The fact that you are thinking about getting fit in 2022 shows you have the motivation. Why wait? Get started today and you'll be in your full stride by the time January arrives. Perfect.