These Are Some Of The Best Casino Related Movies Of All Time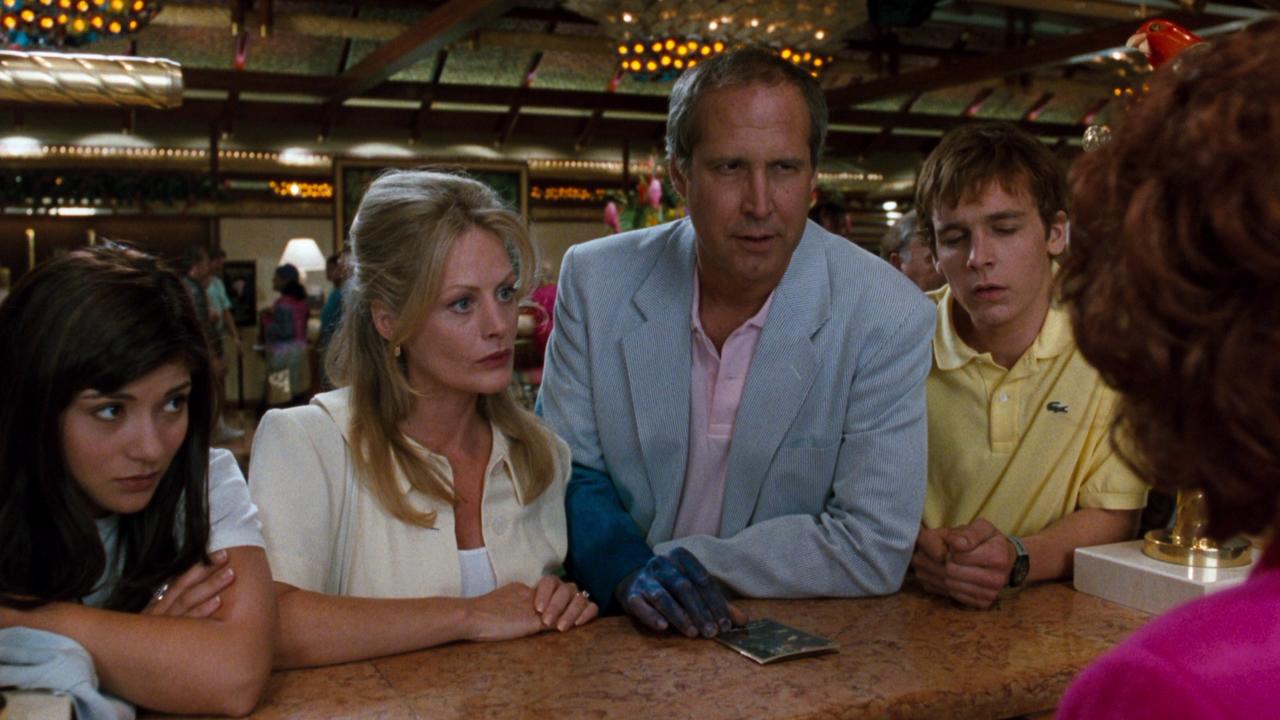 Have you ever watched the 1997 movie "Vegas Vacation"? It's the fourth installment of Chevy Chase's beloved "National Lampoons" movie series. In it, Chase's son Rusty is able to get a fake ID to play in different casinos in Vegas and while only playing slots, manages to win four cars. If the movie was made in 2021, Rusty would've still played slots but in a Vegas casino online, and who knows, he probably would've still won. 
When it comes to the world of movies and how they depict the ins and outs of casinos, mostly in Las Vegas, some titles just stand out as instant classics, while others rely on a cult-following and then there are some like the previously mentioned "Vegas Vacation" who just go for the quirky and funny side of what gambling is all about and how it can take people from the lowest of lows to the highest of highs. This is why we bring you our picks for the best Casino related movies of all time.
Casino
If there's one movie that all casino and gambling fans should watch at least once in their life, it's Martin Scorsese's 1995 classic film, Casino. In the movie, Sam Rothstein, an expert sports bettor, and handicapper, who is played by Robert De Niro is given the job by the Chicago mafia to oversee operations in the Tangiers Casino in Las Vegas. After bringing the casino's profits through the roof, doubling the original numbers and margins, Rothstein is accompanied by longtime friend and mafia enforcer Nicky Santoro, played by Joe Pesci, to work as his protector.
While Rothstein falls in love, marries, and then divorces Ginger McKenna, a former Vegas prostitute and professional hustler, played by Sharon Stone, Santoro then brings in his brother Dom Santoro and friend Frank Marino to start up a crew that specializes in burglaries, beat downs and thefts. Everything soon takes a turn for the worse as Santoro's actions and his past reputation catches up to him, leading him to get banned from every casino in the state of Nevada and of course, chaos ensues with every character in the movie. At the end of it all, Rothstein goes back to his old handicapping ways, basically going back to where he started from.
If you were ever looking for a movie the can give an almost exact glimpse into what life was like back in Las Vegas in the '70s, which is around the time that the city became known as "Sin City" then watching Casino is a definite must. Just like with any other mafia-related movies, and especially with any Scorsese masterpieces, drama, strong performances and killings are all in a day's work, making it an absolute classic to watch over and over again.
Maverick
This 1994 Old West-style movie shows Bret Maverick, a con artist and poker player, played by Mel Gibson, looking to land a spot on a coveted poker tournament on the Lauren Belle paddle steamer for a chance to win a prize of $500,000 and prove to everyone around that he was the best card player around. The movie then continues to follow Maverick, alongside his companion Annabelle Bransford, played by Jodie Foster as they try to gather the initial $25,000 needed to enter the tournament, all while scamming their way through the Wild West and hoping to not get killed by Maverick's cards enemy Angel, played by Alfred Molina. Once on the boat and in the tournament Maverick is able to play his way to the final table where with a royal flush he ends up defeating his opponents, Angel included, who is then killed by Maverick and the game's Marshal, Zane Cooper while trying to kill them initially. After collecting his winnings and having to deal with Commodore Duval trying to keep his prize money, Maverick ends up having half of the prize money stolen by Bransford before sharing the other half with Zane Cooper while promising to retrieve the rest of the funds later on.
This comedy is the perfect mix of Old West action, the ins and outs of what scheming and literally playing your cards right can end up doing for you and some good old poker action. If you're a poker fan who loves a laugh here and there from your favorite card game, then Maverick is a great film to watch.
The Gambler
Many casino games usually hold a big part in any gambling related movies. If you watch any James Bond films, you'll probably notice that Britain's most famous agent loves to play baccarat, but at the end of the day, there isn't a casino game as popular in moves as blackjack. In 2014's "The Gambler" Mark Wahlberg plays the role of Jim Bennett, a Lit professor who like to play a little blackjack here and there as a hobby, a hobby which we end up learning becomes a very clear form of self-destruction for himself. After running into what seems like a never-ending myriad of problems due to his gambling addiction, with debts and the consequential debt collectors running him down in every chance they get to get their money back, all while threats of murder, shake downs and everything in between are put on the table, Bennett ends up scheming his way into finally paying off all his debts, while still risking it all on a gambling move.
While this movie might not be the best when it comes to certain aspects like writing, it works best when trying to get an understanding into the negative side of casino games and gambling. It has drama, it has action, it has a lot of blackjack playing and a thrilling roulette spin to decide everyone's faith, so it checks out in our books.