The Hot Wheels Race Rewards Program
This is a sponsored post written by me on behalf of Lunchbox, but all opinions are 100% mine.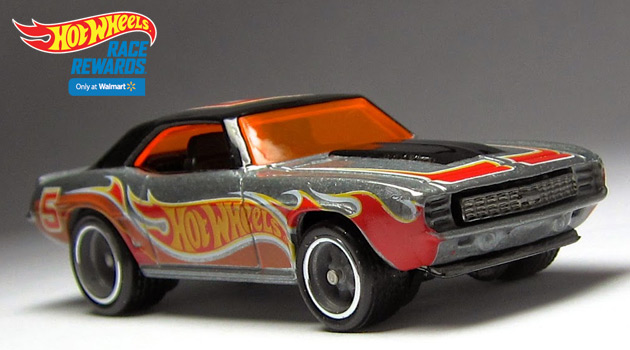 I'll admit it, I'm a Hot Wheels junkie, have been ever since I was a little kid. So it's not uncommon for me to take a little detour through the toy aisle at Walmart to see what new rides they've got available. I picked up a sweet Porsche GT3RS not too long ago, and I've got a collection of 60's muscle cars displayed on my shelf. What can I say, it's cheaper than buying the actual cars!
I recently discovered the Hot Wheels Race Rewards Program, and it's great whether you're a big kid like me, or if you have kids of your own that you're shopping for. With Hot Wheels Race Rewards, you get instant points for participating qualifying Hot Wheels products available at your local Walmart store. All you have to do is buy, scan and earn, to be on track to redeeming all new and exclusive rewards.

With the holiday season upon us, there's no better time to take advantage of this program and score some free rewards. Here's how it works:
First off, you need to sign up for a free account at http://HotWheelsRaceRewards.com. Then, after making a qualifying purchase from Walmart, you simply take a picture of your Walmart receipt, upload the photo to the website, and it automatically calculates the points you've earned and adds them to your account. Once you have enough points, you can order special items like a '69 Camaro, School Busted, or the Holiday Bundle Pack that includes the Hot Wheels Straight Track 4 Pack and a mystery 1:64 Basic Car. There's even a Monster Jam 1:24 Monster Mutt truck available for 4500 points!
Still confused? Watch this video tutorial:

Of course, like all good things, this program is coming to an end shortly, with all points expiring on December 31, 2014. So if you've got a bunch of points banked up, now's the time to redeem them for some exclusive rewards that you can't find anywhere else. And if you're a few point shy from that reward you've been eyeing, that's the perfect excuse to head out and buy a few more Hot Wheels, right?
Visit the Hot Wheels Race Rewards, website now to find out what you could be earning, and what rewards could soon be speeding to your house!