Two Cars Race On A Real Life Hot Wheels Track!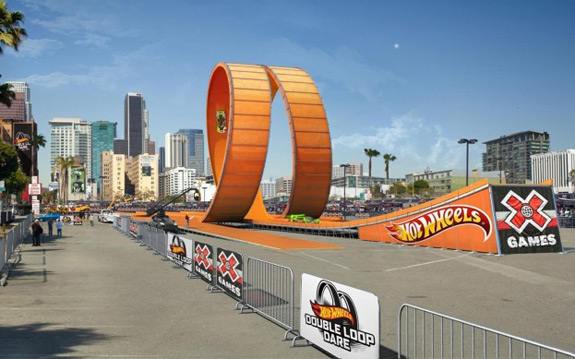 I really wanted to attend the X Games this year, but unfortunately it just wasn't meant to be… So I've been doing the next best thing, watching the various events on ESPN.
The Hot Wheels Double Dare Loop was one of the craziest things I've ever seen. Tanner Foust and Greg Tracy simultaneously traversed a pair of 66-foot-tall loops at an exact speed of 52 MPH, managing to pull 7 Gs as they ran up and over the two life-sized tracks.
If you missed it, watch the video below:

Although both drivers survived the stunt, the modified car driven by Tracy suffered a massive suspension failure after the final jump, with the left-rear wheel slamming to the ground as the spring and damper liberated themselves from inside the wheel well.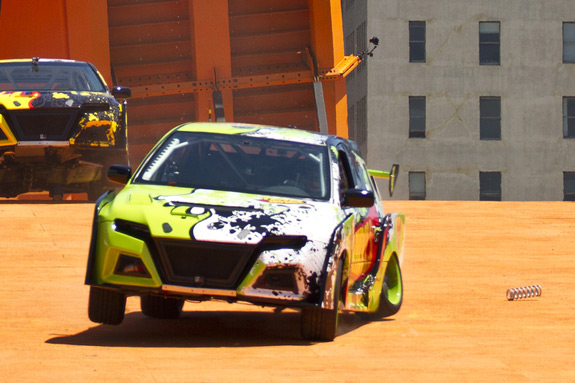 Ouch!