Back From The Octane Academy Media Invitational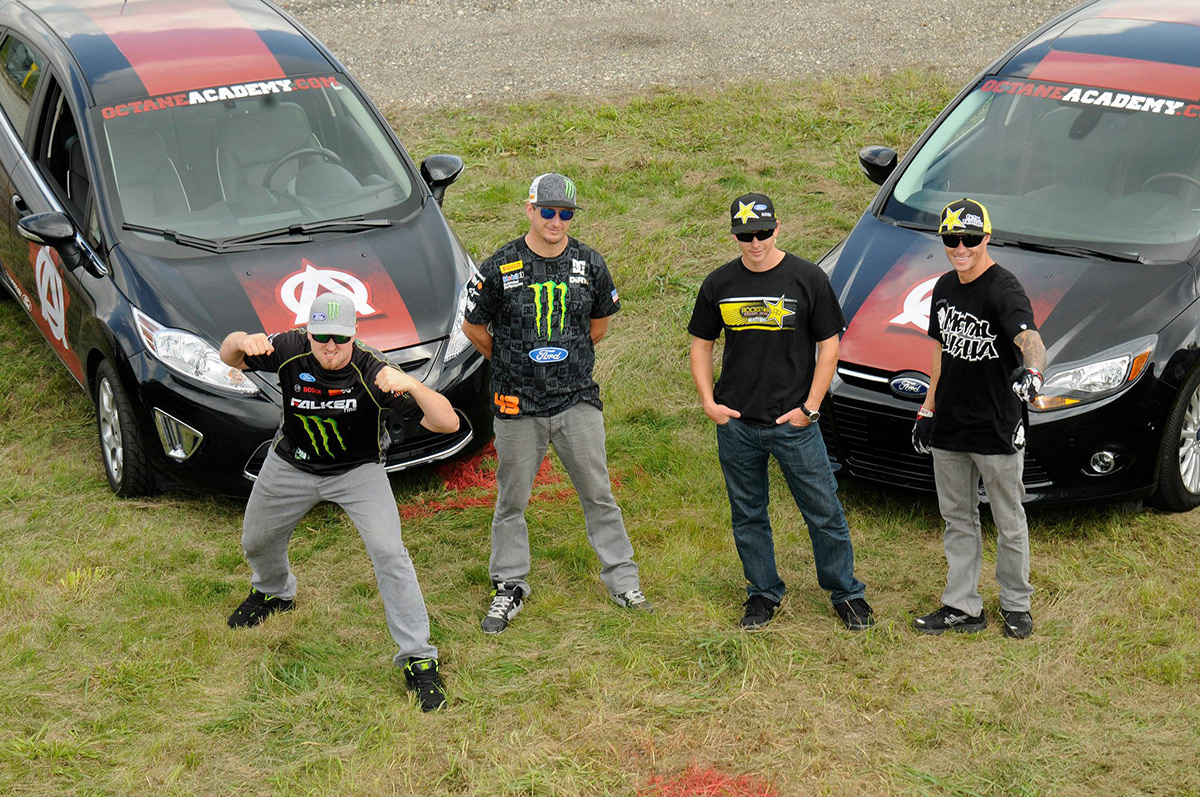 Like I mentioned last week, Ford invited us to Michigan for the Octane Academy Media Invitational, which gave us a chance to see what Octane Academy participants are going to experience. It was FREAKING amazing, and my words can't even begin to do it justice!
The first night, they had an "Octane Academy Kickoff Function" for us, and we got a chance to meet everyone. Even though I knew the four drivers would be there, I was a little star struck when I walked in and saw them just hanging out at the bar..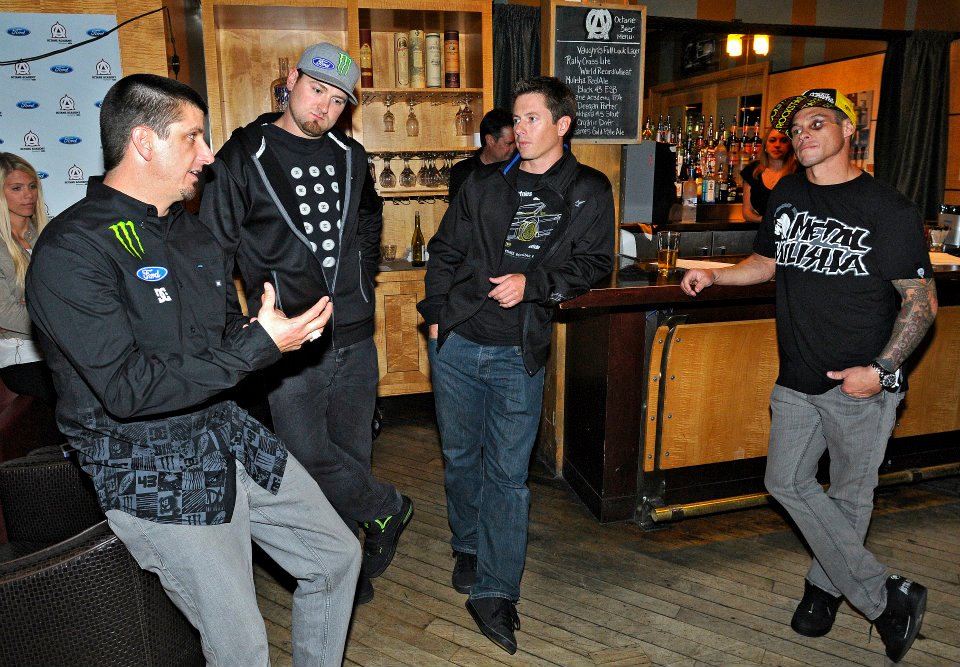 I just watched Tanner Foust tearing it up in a WRX on Top Gear last night, and now I'm having drinks with the guy?! Not to mention Ken Block (Gymkhana superstar), Vaughn Gittin Jr. (Formula D champ), and Brian Deegan (off-road truck champ). Even crazier, Matt Farrah from The Car Show was in attendance, as a member of the media!
Coolest. Night. Ever.
The following day, we were taken to Ford Michigan Proving Ground, which is just the most insane property I've ever seen. It's almost 4000 acres, and has everything you could ever ask for. The craziest thing I saw there? A 60-degree incline hill used for military vehicle testing. I got vertigo just looking down from above!
Here's us at the top of that hill: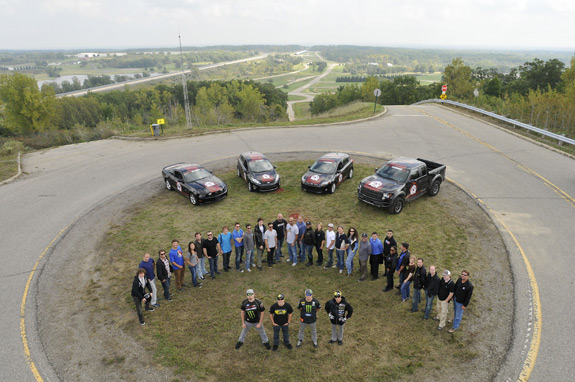 They split up the day, having us rotate between the four drivers and their specialities. Ken Block showed us how to drive a rally car, Brian Deegan scared us silly in an off-road course, Tanner Foust showed us how to do some stunt driving, and Vaughn Gittin Jr. tried teaching us how to drift – WAY harder than it looks!
There's too much to include in a single post, so I posted seperate entries for each of the driving sessions:
Ken Block's Fiesta Rally Challenge
Vaughn Gittin Jr's Drifting Challenge
Brian Deegan's Raptor Challenge
Tanner Foust's Stunt Driving Challenge
Needless to say, it was an absolute blast! I was juiced up on adrenaline the whole time, and can't say enough great stuff about the event..
—
For anyone interested in applying to the Octane Academy, video entries are being accepted right now on their website and Facebook page. Applicants must be 18 years of age and a U.S. resident, have a valid Driver's License and submit a video that does not contain any footage of you driving.