Tanner Foust Tearing It Up In A 2011 WRX STI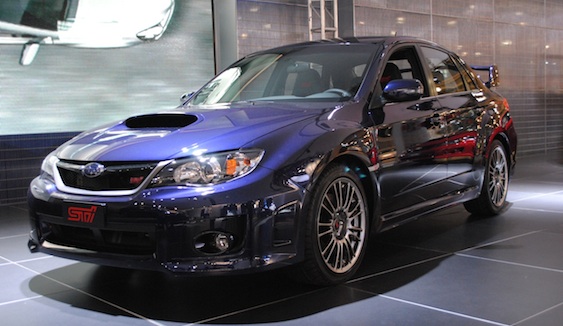 I've had a love-hate relationship with Top Gear USA.. Some of their segments are downright ridiculous, while others are pretty entertaining. Season 1 was pretty painful to watch, but they're really found their way with Season 2. Last night marked the Season 2 Finale, and what better way to end the season than with Tanner Foust beating the hell out of a 2011 WRX STI!
Now, as frequent readers of Guys Gab know by now, I drive a 2011 Subaru WRX. It was a big change from the sports cars I typically drove, but overall I've been very happy with my decision. I'm just happy that America can finally see what I've known all along:
The Subaru gives you Porsche performance at a third of the price!
I haven't had the chance to off-road the car like Tanner did in this segment (and if I did, most of the cheap paint would probably chip away), but man does that look fun! Also cool was that he threw out a shout-out to NASIOC, a huge Imprezza forum where all of us hang out.. (Rumor has it that he used to lurk on there himself)
If you didn't get a chance to see the episode, make sure you check it out and see what the WRX can really do!
AWD > *