Review: 2011 Subaru WRX Sedan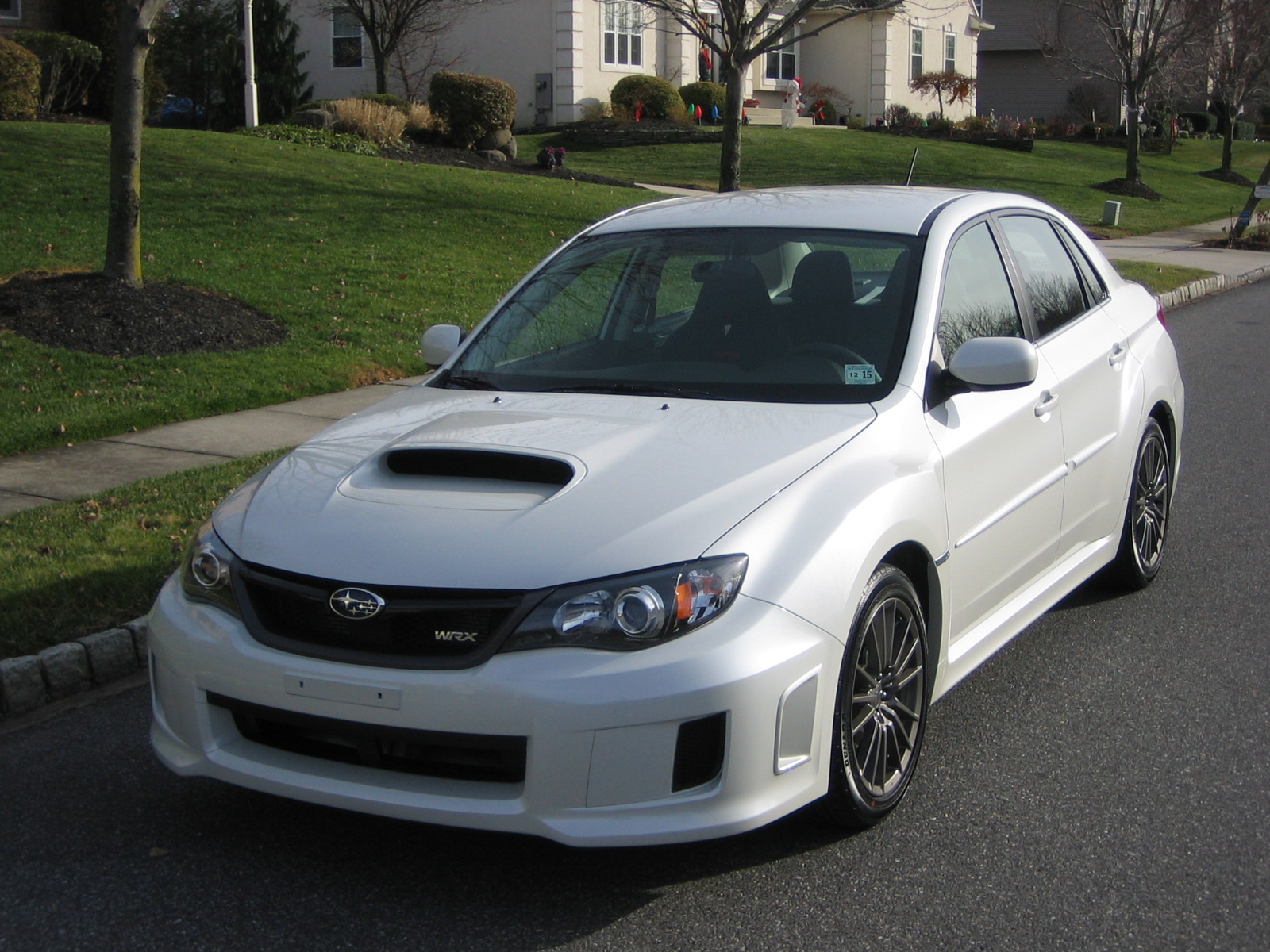 It started with a subscription to Motor Trend when I was just a little kid.. My Mom thought it would be a good way to encourage me to read. It did, but it also solidified my love of cars from an early age. Add to that my parents non-traditional car choices (my Dad had a '79 Mercury Capri RS Turbo, and my Mom had a '70 Mercury Cougar and later an '82 Toyota Celica GT), and I honestly didn't stand a chance!
So as you might expect, I have owned a variety of sports cars over the years from a wide variety of brands, including American cars (Ford), Japanese cars (Toyota), German cars (Porsche), even Italian cars (Alfa Romeo). I'm not brand loyal really, I just want something that's going to be fun to drive.
For the past 10 years, I've been driving a '99 Porsche Boxster, and it was just an incredible car. But the time finally came for me to get a practical car – One that had 4 doors, had actual cargo room, and could drive through the snowy winters that we get in the Northeast. But the car still needed to be fun!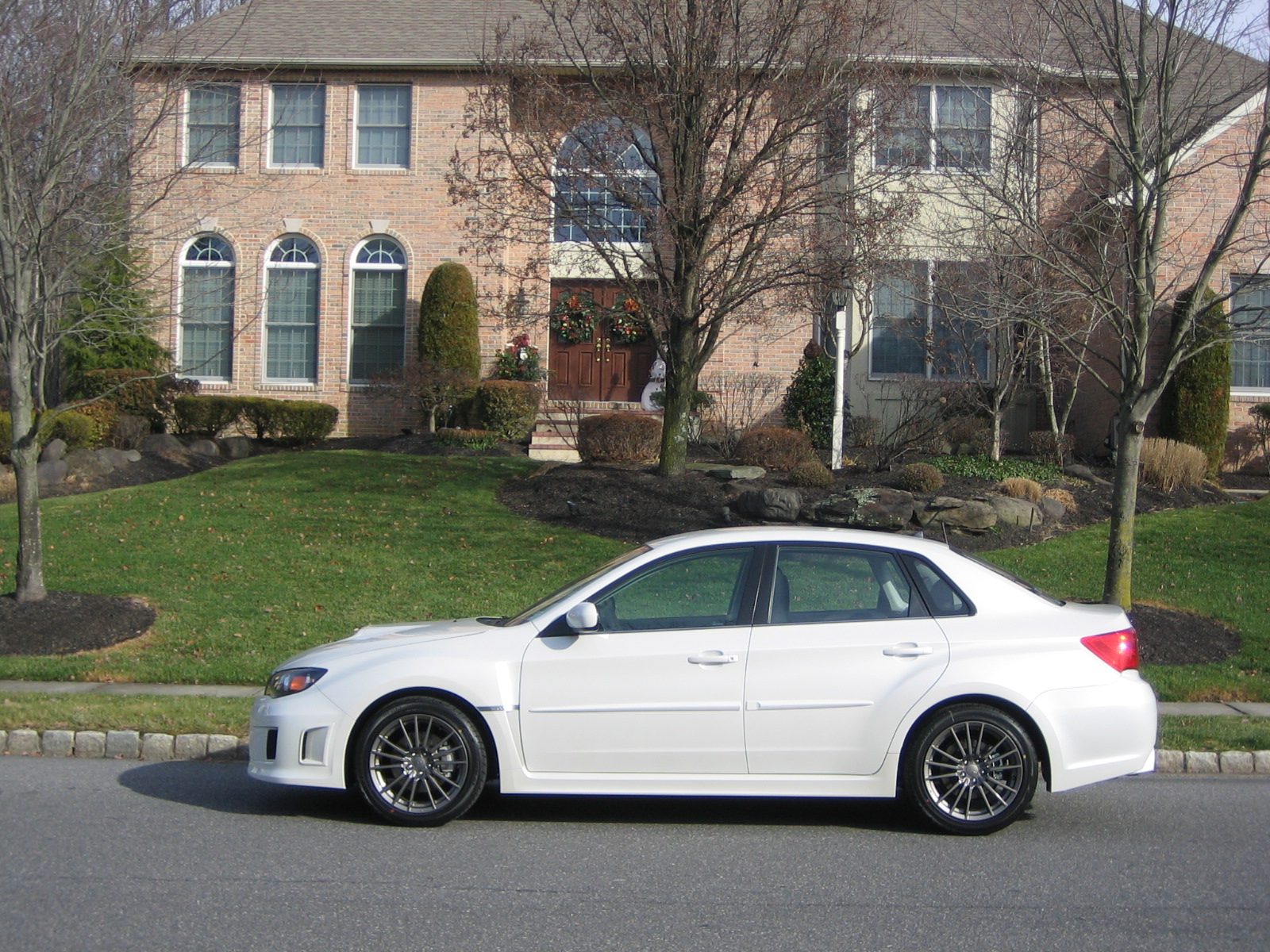 I really wanted a 2011 Mustang GT. Ford absolutely nailed it this time around, and if I lived on the West Coast I'd be driving one right now. The Mini Cooper S was on my radar for quite some time, but the closest dealership is over 45 minutes away. After an exhaustive search, I bought a 2011 Subaru WRX Sedan back in December, and couldn't be happier!
Subaru redesigned the WRX for 2008, and it was just a huge miss. The car was generic looking, and underpowered to boot. It was Subaru's attempt to appeal to the masses, but they alienated their core group of enthusiasts in the process. The auto magazines had a field day trashing the new WRX, and rightfully so.
But to Subaru's credit, they listened to the complaints, and fixed a number of these issues the following year (more power, better suspension). Hey, it still wasn't much to look at, but it was a huge step in the right direction. And in 2010, Subaru addressed the last issue, the styling: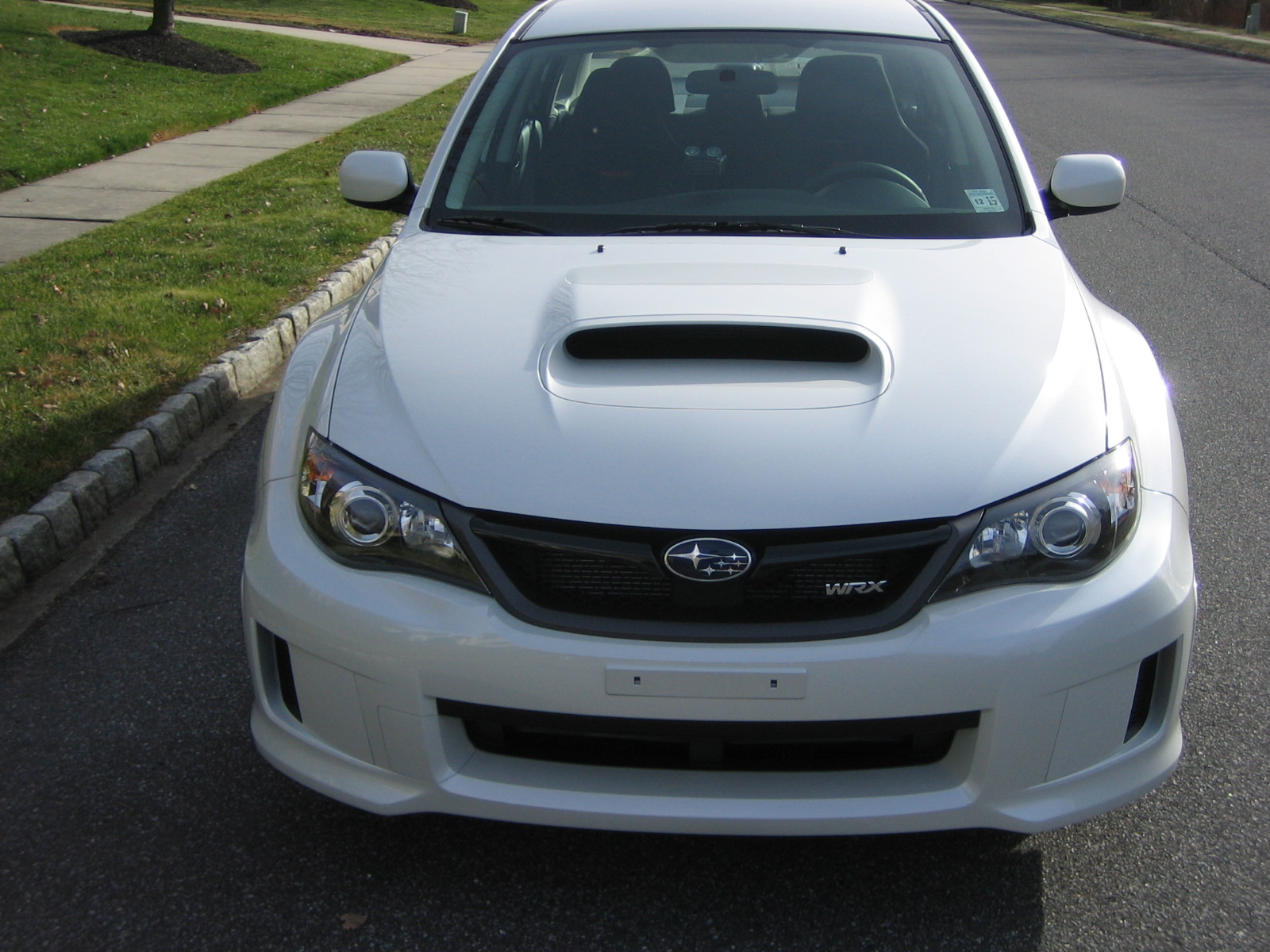 Subaru of America, Inc. introduces the new 2011 Subaru Impreza WRX models, which now use a wide-body design like the brand's iconic WRX STI® performance flagship model. The wider body designs give the 2011 WRX an aggressive road presence and also allow wider track dimensions.
An approximately 1.5-inch increase in front and rear track, firmer rear subframe bushings and wider 17-inch wheels and tires deliver improved grip in the 2011 WRX. The standard wheels are now 17 x 8-in vs. 17 x 7-in in the 2010 model, and tire size is now 235/45R17 vs 225/45R17.
A quick test drive confirmed what the magazines have been saying all along, this car is the real deal! It looks great, handles well, and it is fast as hell! (0-60 in 4.7 seconds) SOLD! Seriously, I walked into the dealership on a whim, took one for a quick test drive, made them an offer, and was signing the papers 5 minutes later, the fastest I've ever done a car deal before.
I've had the WRX for 3 months now, and here are my thoughts about the car: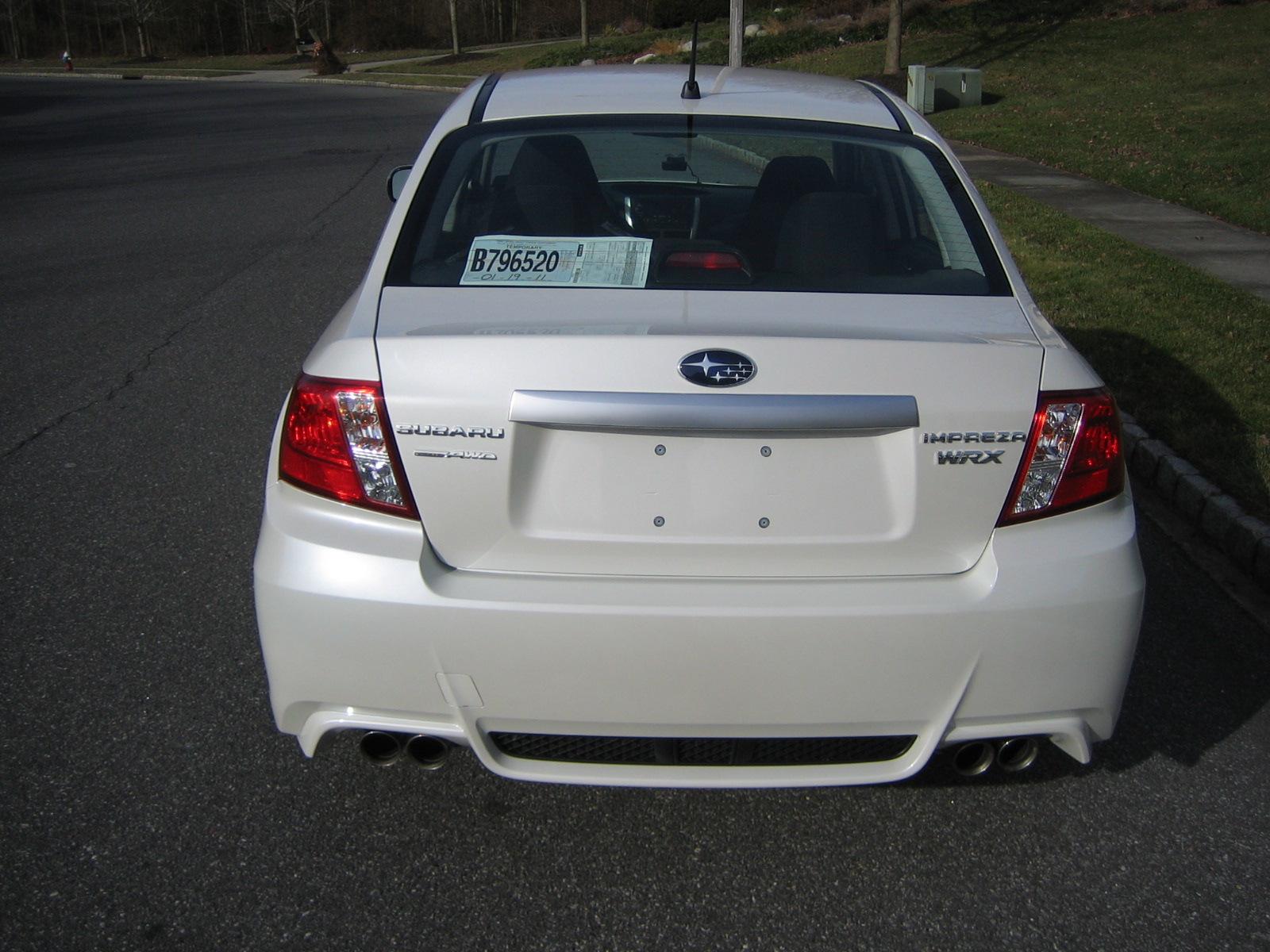 The exterior is subtle but aggressive, and that's exactly what I was looking for. I don't think the wide body look is that noticable on the darker colors, which is why I decided on the stunning Satin White Pearl color. Sure, it gets dirty in no time flat, but it's one of the best white pearls I've ever seen. I haven't owned a white car since 1994, but it's worth the extra effort of keeping it clean. Unfortunately, Subaru is known for their crappy paint, and I picked up my first rock chip at 700 miles. 🙁
The interior of the car is a definite upgrade from previous WRXs, but it's still very spartan and cheap compared to most cars on the market today. When you close the doors, it sounds tinny. When you flip up the sun visor, it clanks loudly against the metal roof. ($2 of foam insulation for the headliner would have fixed that) But the seats are fantastic, and the steering wheel controls are handy. I also got the OEM Short Throw Shifter, and it's great!
The stereo looks like something from the 80s, but has full Bluetooth phone/audio intregration, so I can stream tunes from my iPhone automatically. Who needs satellite radio? The stereo doesn't put out a ton of bass, but Subaru now offers an 11″ Kicker subwoofer option which is supposed to make a world of difference.
The power is really addictive! I just can't keep my foot out of the throttle, and it's killing my mileage (I'm averaging around 18mpg). I never thought I would want more power, but I'm starting to get the itch. An AccessPort or a professional tune is in my near future, which will boosts power from 265HP to over 300HP. All for less than $500!
I can't really talk about the handling too much, as I put on a set of 16″ snow tires at only 300 miles. AWD + winter tires = AMAZING in the snow – The only real issue is that the ride height on the WRX is pretty low, so any substantial accumulation will stop you in your tracks.
Don't be stupid and try to plow through it anyway, there are TONS of people who have already cracked their bumpers. There's no give in the bumper, so the first time you make contact with something hard, it breaks. I've been unbelievably careful so far, but I feel like I'm living on borrowed time. All it takes is one steep driveway or parking barrier to do me in. 🙁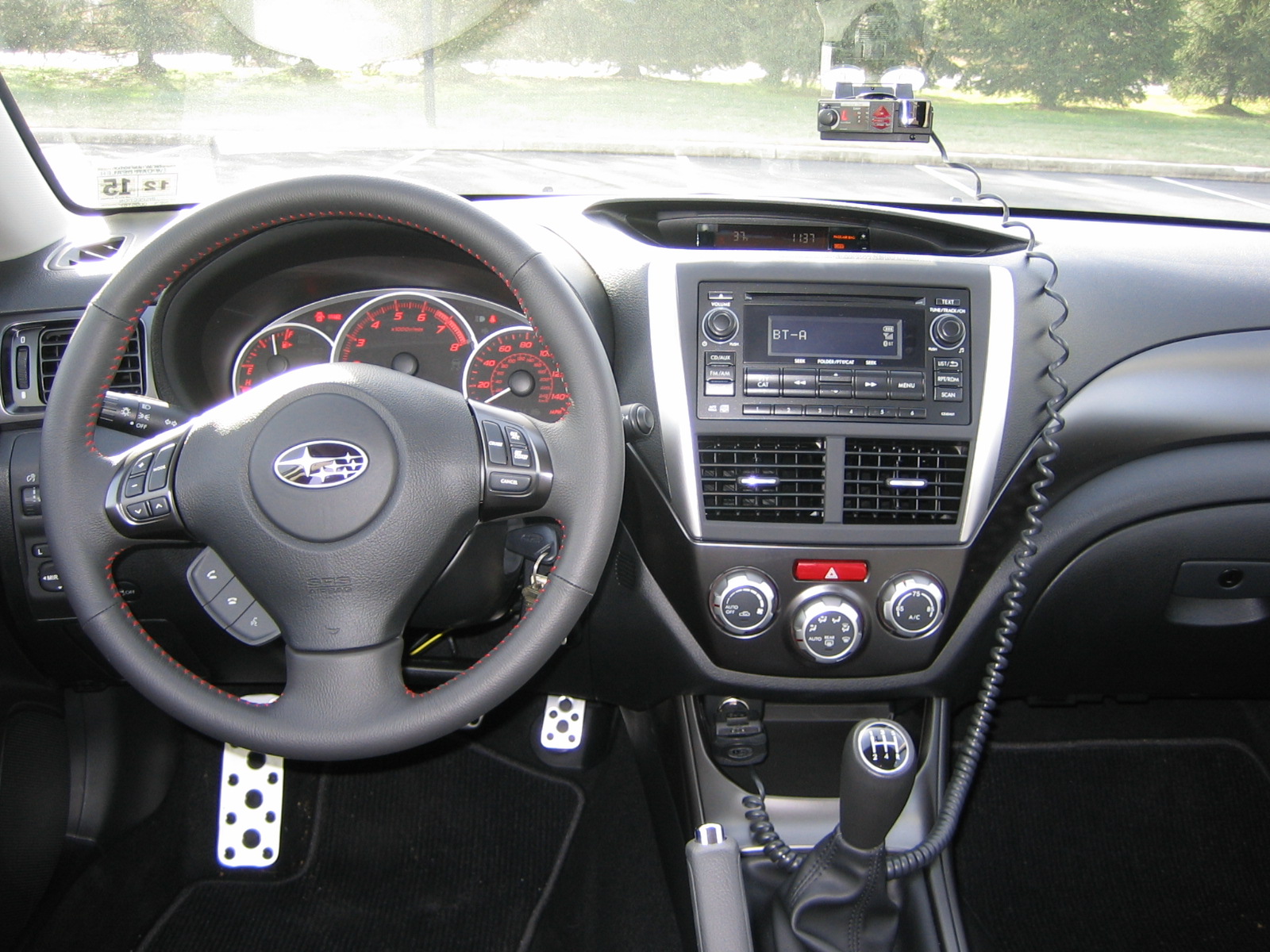 And finally, the exhaust.. The quad tips look killer, and the exhaust note is awesome! Some people complain it's too quiet, while others complain it's too loud. I think it's just right. I wish the tailpipes were flush with the rear bumper, but there must have been some reason they decided to keep it further back. If you're looking for a louder exhaust, you can get an SPT exhaust from Subaru, or go with any number of aftermarket options. All are pricey.
So that's about it. Overall, a great car, and one that'll get even better when I get the summer tires back on. I "plan" on keeping the car pretty stock, you know how that goes.. 🙂