'The Hunger Games' Earns Record-Breaking $155 Million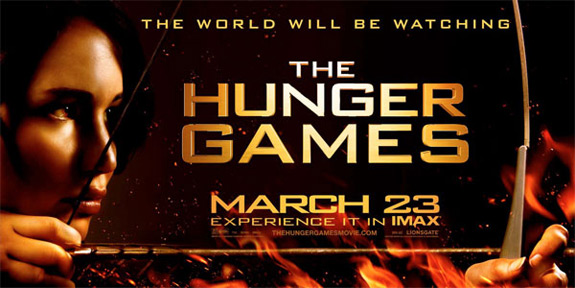 Lionsgate's The Hunger Games wrote a new page in the record books this weekend, as the futuristic sci-fi action adventure grossed a staggering $155 million in it's opening weekend, making it the third-biggest opening in box office history!
The only movies that had higher grosses on their debut weekends were "Harry Potter and the Deathly Hallows Part 2" ($169.2 million) and "The Dark Knight" ($158.4 million). Still, Hunger Games set a record for the highest gross for a non-sequel.
Jennifer Lawrence, Josh Hutcherson, Liam Hemsworth, Woody Harrelson, Elizabeth Banks and Lenny Kravitz lead an ensemble in a story about a dystopian society in which an autocratic government controls its people via the Hunger Games, in which two children from each of 12 Districts (ages 12-18) are chosen by lottery to fight to the death.
I saw The Hunger Games over the weekend, and it was everything I hoped it would be. After seeing the movie, I bought the book, which I plan on reading this week. (While the movie was great, I feel that we missed out on some of the back-story in the interest of time, and the book should help fill in those gaps)
It was a great movie, and I can't want to see what the next movie has in store for us!