The Hunger Games: Mockingjay – Part 2 Movie Review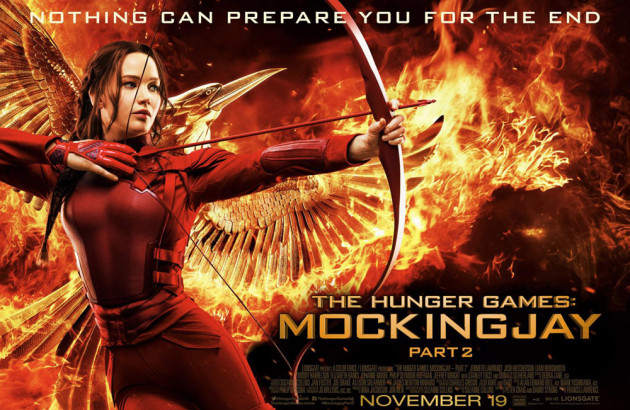 There's a scene early in The Hunger Games: Mockingjay – Part 2 where all the major characters converge for a major wedding. It's their last moment of peace before they enter a war-zone for the rest of the film, and for some, the last smiles that will ever cross their face.
One would think this would be an incredibly emotionally charged moment, particularly after three very solid films of build-up, However, every single character just looks tired. Not in the authentic, war-torn way the film is going for, but in the way the janitor in an office building looks after working two night shifts in a row. In this moment, it became clear, that although this is supposed to be the last hurrah for one of the biggest and most beloved franchises in recent memory, everybody involved in the considerably talented team has already left this series behind. Now we're just stuck with their bodies, as they fill their final contractual obligation and move on to bigger and better things.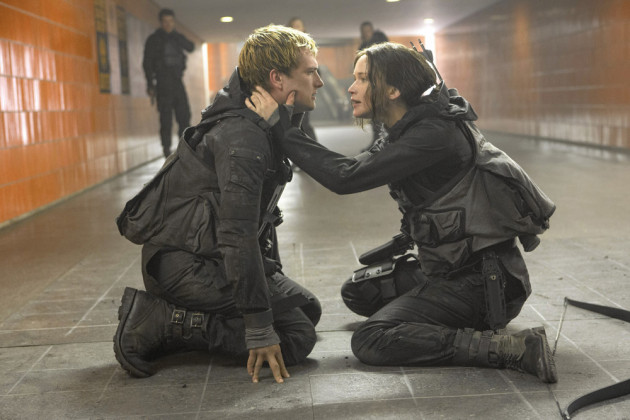 Picking up right where Mockingjay Part 1 left off, Katniss Everdeen (Jennifer Lawrence) finds herself juggling being a leading propaganda figure in the war against the totalitarian Capitol, and attending to her recently rescued friend Peeta (Josh Hutcherson) who is still having violent side effects from his brainwashing. Tired of waiting in the wings of District 13 to end the war and kill President Snow (Donald Sutherland, who perhaps gives the best performance as the infuriatingly calm dictator), Katniss disobeys revolution leader Alma Coin (Julianne Moore) and places herself into the front lines. At least, that's the plan, until her unit decides to hang somewhat away from the main battle, and film bolstering material for the soldiers by hanging just behind and having Katniss contend with the remaining traps or "pods." Frustrated yet vigilant, Katniss, Peeta, and Gale "third side of the triangle" Hawthorne (Liam Hemsworth) and the rest of their unit make their way deeper and deeper into enemy territory, setting the stage for the hopeful downfall of The Capitol.
One can practically hear the fibers of this thin story ripping in the sound mix as director Francis Lawrence tries to wring yet another two and a half hour film out of a book that barely had enough content for one. While Mockingjay: Part 1 was criticized for it's deliberate pace, I found that it's attempt to pull some genuine social commentary out of the carnivorous world of war propaganda to be rather admirable. There were moments of genuine emotion stirred in that film, and although the action was light, the character interactions and invested performances made up for it. After all, it's all building to the big crescendo in the second part right? Wrong.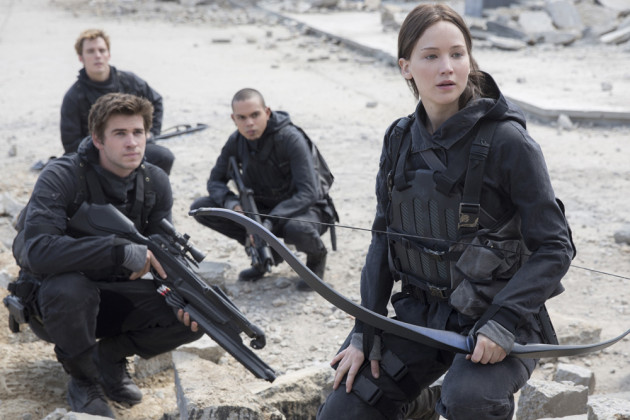 When the film starts, the chance for talking things over has long passed us by. It's time to take all the emotion we've invested into these characters, and strangle us with it through constant danger. Instead, the film takes on an even more glacial pace than it's predecessor, but with much less to chew on. It would like to have it's audience believe that it's something of a war film, with characters in danger at every turn. In reality, it is a story constantly bracing itself for the set-up to pay off, with constant moments of sitting around, resting, and waiting, while on the battlefield. These aren't silent moments of tension and fear either, but a constant pumping on the brakes so that Katniss can have a late night chat with either Gale or Peeta, and finally decide which one of these two lap dogs she will finally bless with the privilege of her mouth on theirs. It's a shame that director Francis Lawrence, who did such a masterful job with both the tone and visual style of the previous two films, seems so completely overwhelmed here that he seems to be constantly procrastinating getting to the more complex action sequences. The man clearly needs a nap.
The Hunger Games cast has always been an eclectic mixture of extremely talented performers, both young and old. However, their performances here are all so pulled back that they reach behind subtlety and grab onto boredom instead, especially in the case of Jennifer Lawrence.  There's no denying that through this series, the Oscar winner has received an incredible launching pad for her career. However, she does not seem quite as aware of that here, as she seems to just be lounging about while waiting on a call from David O. Russell the whole time. She does get one scene towards the end of the film to really show off, but by the time we get there, it seems borderline out of place.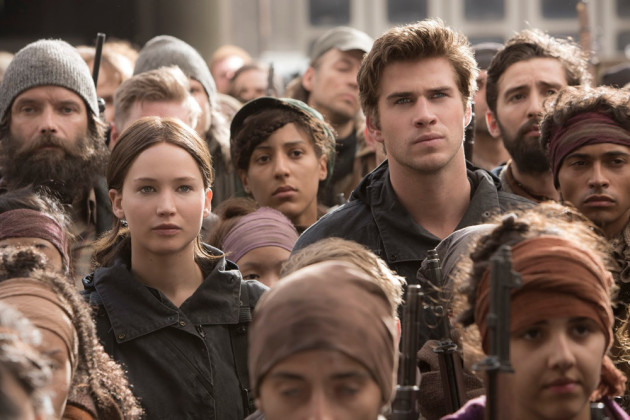 Hutcherson and Hemsworth just seem upset that their last major gig in Hollywood is ending (the latter getting his most meaty role in the series and succeeding minimally) while the veterans and fun Catching Fire supporting players seem to just be eying the craft services table the whole time.  What a shame it is that the late Philip Seymour Hoffman had to go out on such a minimal note, wasted along with a whole bunch of talents who deserve better.
At one time a series that showed just how grim and stirring young-adult adaptations could be, The Hunger Games goes out with a whimper with Mockingjay – Part 2. Taking the already pressing flaws of it's source novel and extenuating them to the maximum, it takes a scenario that should be more tense than any game played before, and makes it into a bore.
It'll always be a series held in high regard for bringing the radiant Jennifer Lawrence into the mainstream, and in my view, crafting one of the decade's best blockbuster films in Catching Fire. However, I think I'd take a gander that I speak for a decent amount of the creative team when I say, "I'm full."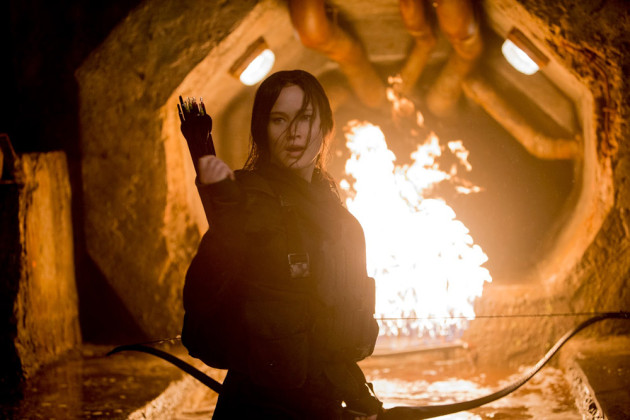 Rating: C-