The LG SnowWhite Is Like A Keurig For Soft Serve Ice Cream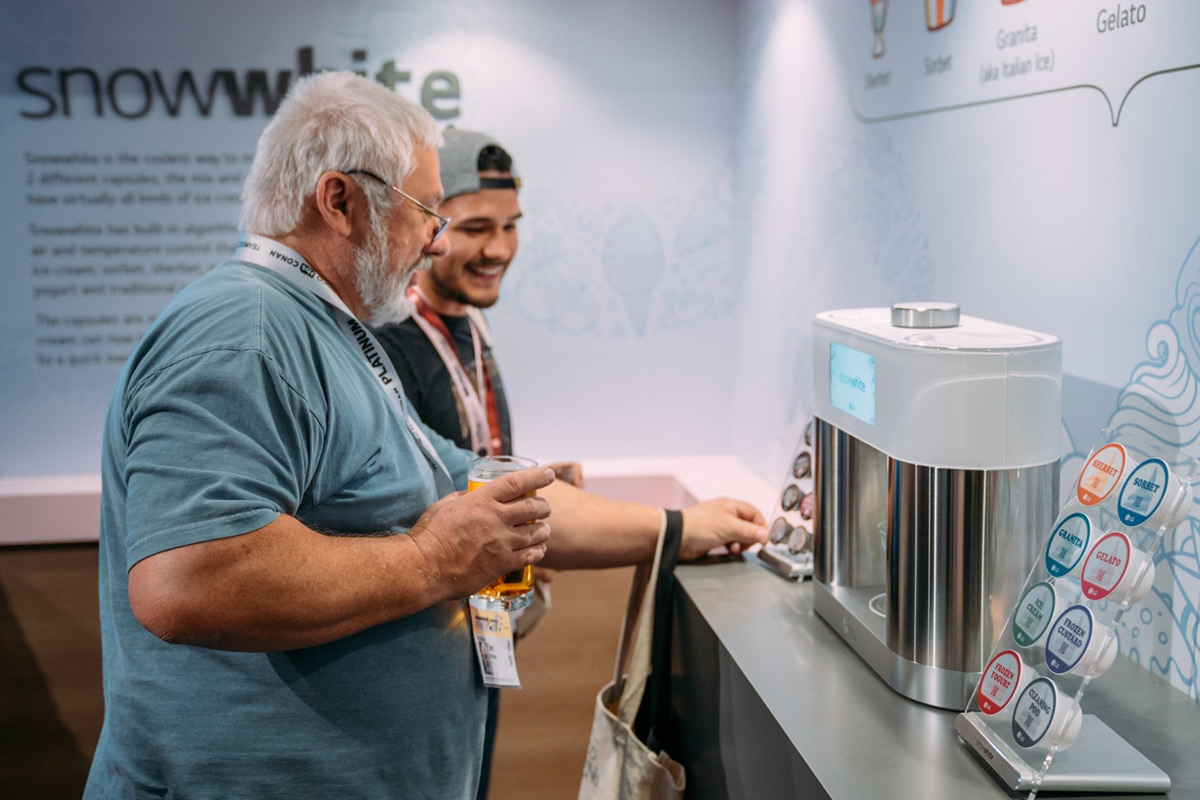 Feast your eyes on the LG SnowWhite, a pod-based soft serve ice cream machine that looks to revolutionize the frozen dessert game, much like what Keurig did for coffee.
LG unveiled this prototype personal ice cream maker at SXSW, and as you can imagine, people went absolutely nuts for it. And who can blame them, as what's not to love about being able to make your own ice creams, sorbets, gelatos, or frozen yogurts, in just 2 to 5 minutes.
The SnowWhite will take two pods, one for the type of dessert you want, and the other for the flavor you desire. This allows the machine to even create things like granita, frozen custards, or even sherbet. Afterwards, a cleaning pod can be used to wash the whole system through, so that it's ready to make the next treat.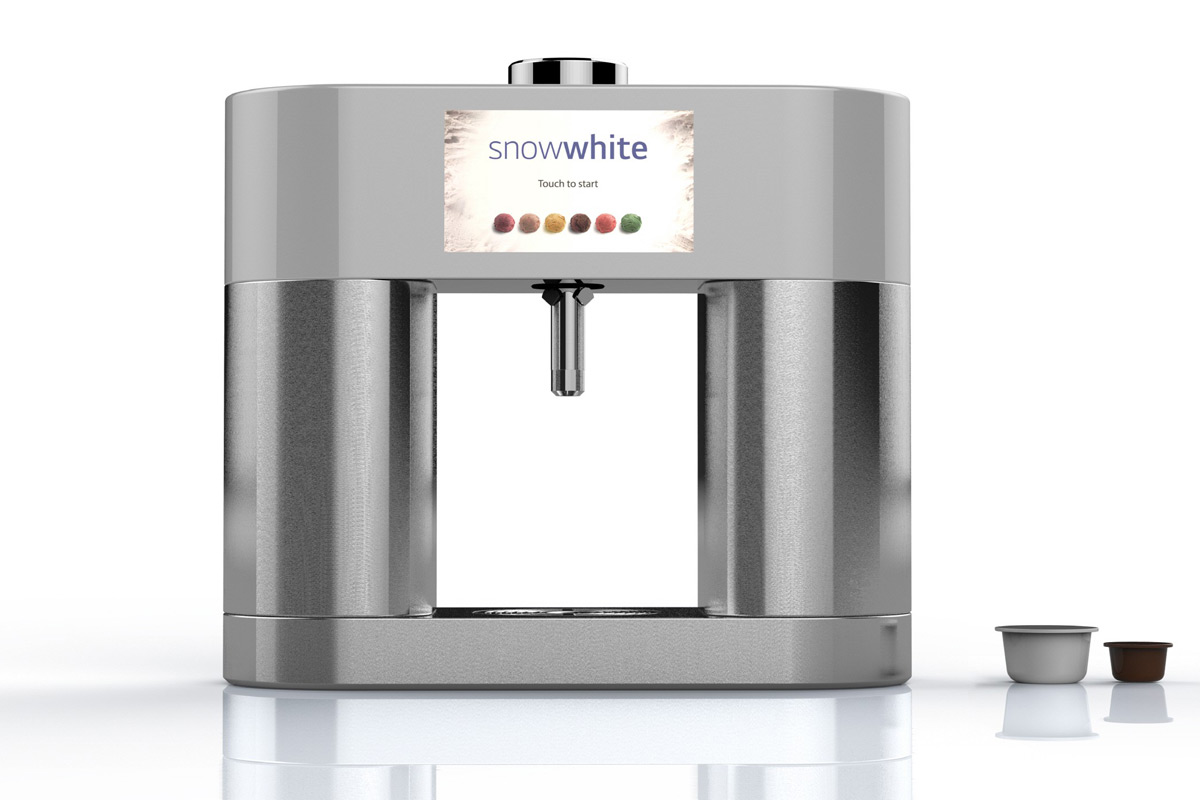 While home ice cream makers are nothing new (heck, I had one back in the 80's), none of 'em are quite as simple to use (or as fast to make) as the LG SnowWhite. Assuming the pods aren't crazy expensive, we can see this becoming a HUGE thing.
Right now, the LG SnowWhite is simply a prototype, and the one showcased at SXSW wasn't even a working model. But here's hoping that they decide to bring this to production, as I for one think an at-home single-serve ice cream machine sounds pretty sweet!
If so, I'll never have to worry about McDonald's soft serve machine being down again. 🙂
Featured image photo credit: Engadget on Twitter