The Orange Supra From 'The Fast And The Furious' Is Going Up For Auction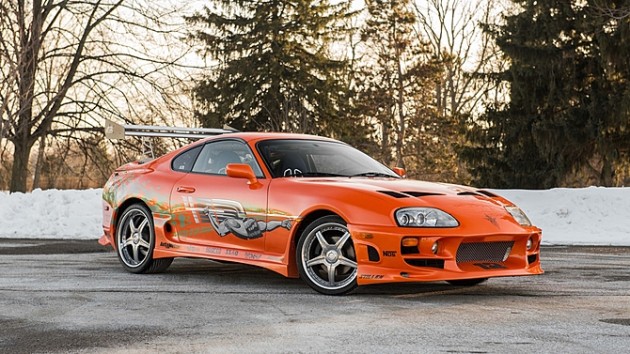 Here's your chance to own The Fast and The Furious 1993 Toyota Supra stunt car. This is the real deal, and it was used throughout the movie, including the final race scene. This iconic piece of movie history is coming up for auction at Mecum's 28th Original Spring Classic in Indianapolis next month, where it is expected to fetch $150-200K.
If you're the lucky winner, you'll get to live out your Fast and Furious fantasies, including pulling up to random Ferrari owners on the street and annoying the shit out of them like so:
Brian: What's the retail on one of those?
Ferrari Driver: More than you can afford pal. Ferrari.
Dom: [turning to Brian] Smoke him.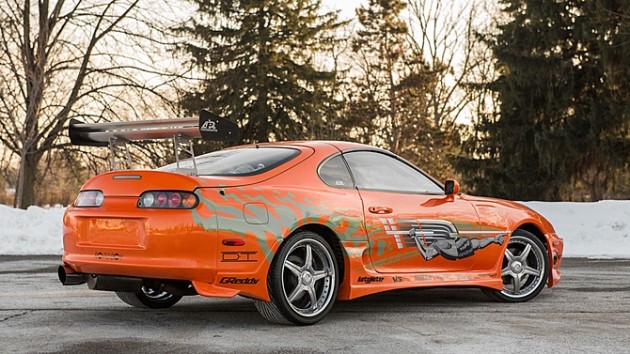 The catch? You can't actually smoke Ferrari's, since this Supra only has a 2JZ-GE 3.0L inline-6 engine under the hood, which only puts out a measly 220HP. "I said a ten-*second* car, not a ten-*minute* car."
Built by Eddie Paul at The Shark Shop in El Segundo, California, this bright orange Supra features all of the original accessories, including the Bomex body kit, APR rear wing, Modern Image graphics, Sparco steering wheel, Dazz wheels, NOS/Holley Performance nitrous oxide bottles (not attached), Roadboy foglights, and Auto Meter gauges.
Since this particular Supra was a stunt car, it's also equipped with a full roll cage, heavy duty suspension, a set of competition seats and a strengthened fuel tank. There's also a Redline car key list with serial numbers of cars used in the movie.
Mecum Auctions will be auctioning off the Supra at their 28th Original Spring Classic 2015 event May 12-17. Visit mecum.com for more information.