The Ultimate 4th Of July Cocktail Recipe
For this Fourth of July, I want to serve my guests something a little different, and I think I've found just the perfect thing! A cocktail featuring Wild Turkey American Honey!
If you're not familiar with Wild Turkey American Honey, it's basically straight bourbon whiskey blended with pure honey, and it makes for a versatile mixer. But it's also great served chilled straight as a shooter.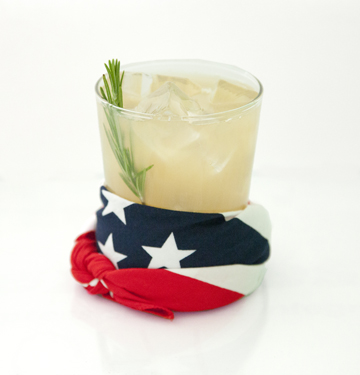 Wild Turkey American Honey Wild Mustang
3 oz. Wild Turkey American Honey
6 oz. fresh squeezed lemon juice
2 dashes orange bitters
1 sprig rosemary
Combine American Honey, lemon juice and bitters in a tumbler with ice and stir. Strain into a Collins glass filled with ice. Garnish with a sprig of rosemary.
Recipe and photo provided by Campari America for consumers of legal drinking age. Please enjoy our brands responsibly and in moderation.