Treat Your Dad To Crown Royal XR This Father's Day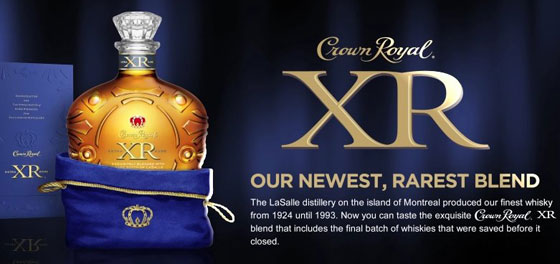 There are certain moments in life so special, they warrant a drink as rare as the moment itself. Catering to those moments, Crown Royal has introduced the second variant to its Extra Rare Whisky Series – Crown Royal XR, made from the remaining whiskies of the renowned LaSalle Distillery.
Developed by Crown Royal Master Blender Andrew MacKay, the exquisite 80-proof blend is crafted with a small reserve of the final batch of LaSalle whiskies to create a refined fusion of dried fruits and honey in a harmonious balance with the spicy notes of Canadian rye. The aroma of this Crown Royal XR conjures hints of pear with complimentary floral bouquet notes. The honeyed pear maintains upon first taste and is joined by tones of dried apricot and raisins midpalate. The finish is exquisite with an elegant touch of cocoa and brown sugar.
We had a chance to sample Crown Royal XR recently, and it's pretty incredible! If you're looking to splurge this Father's Day, you can't go wrong with a bottle of Crown Royal XR for Dad.
Sure, it's not exactly cheap – A 750ml bottle costs $129.99. But when you think about all that he's sacrificed over the years for you, it's a small price to pay.