Three New Products From Gatorade For 2012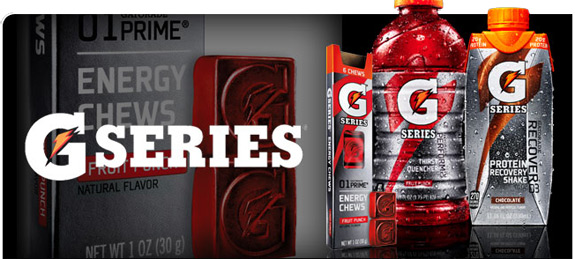 Gatorade believes that athletic performance is driven from the inside out. Consequently, they never stop innovating for all the athletes in the world that rely on their fuel.
Launching this spring are three new innovations, supported by the latest in sports science and developed in collaboration with some of the world's greatest athletes.
Thesse latest product introductions include:
G Series Energy Chews: A pre-game fuel in a convenient form, these chews provide energy from a concentrated blend of carbohydrates to fuel athletes.
New 28 oz. Gatorade Thirst Quencher Bottle: The new bottle features a sleek, contoured design that improves functionality and better meets the fueling needs of athletes. This new bottle is currently available in Southern California, Utah, Arizona, Eastern Nevada and New Mexico, with additional markets being added through 2013.
G Series Protein Recovery Shake: This post-performance fuel delivers 20 grams of protein to help support muscle rebuilding after training or competition.
The folks at Gatorade were kind enough to send over some product for us to sample, and we can honestly say that they're an absolute must for all you atheletes out there!