Who's Grilling This Memorial Day Weekend?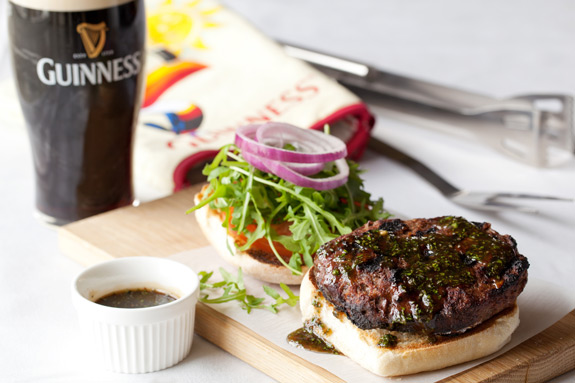 Memorial Day is just a few days away, and you know what that means! It's time to light up the grill for hamburgers and hot dogs and to enjoy a beer with friends and family. To spice up this weekend's feast with new flavors, you should try some delicious dishes specifically made by incorporating the rich taste of Guinness, inspired by the Guinness Storehouse in Dublin.
Justin O'Connor, Executive Chef of Guinness Storehouse, was good enough to share the recipe for his amazing Guinness BBQ Marinade, which is to die for! You can be sure I'll be making good use of this marinade throughout the summer! Check it out:
Guinness BBQ Marinade
Ingredients:
200ml of Guinness reduced over heat to 50ml
8 Fl oz of olive oil
30grams crushed fresh ginger
4 cloves of crushed garlic
2 tbsp of chopped, thyme, rosemary, parsley and sage
2 Fl oz of honey
Salt & fresh black pepper
Mix all in a bowl and use for all meats and fish before Barbequing.
And of course, what summer BBQ is complete without some refreshing alcoholic beverages? Here are three options worth checking out this weekend: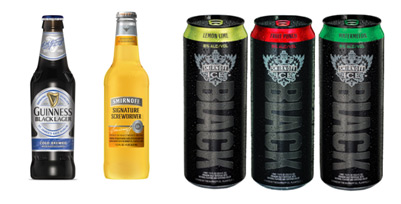 Guinness Black Lager
If you're a beer drinker, this new brew from Guinness is sure to become a summer staple. Guinness Black Lager is crisp and refreshing, making it perfect for tailgates, barbeques, and trips to the beach.
NEW Smirnoff Ice Black (Lemon Lime, Fruit Punch & Watermelon)
With an ABV of 8%, Smirnoff ICE Black offers a bold flavor in three mouthwatering varieties: Lemon Lime, Fruit Punch, and Watermelon.
Smirnoff Signature Screwdriver
Smirnoff Signature Screwdriver lets you enjoy the delicious flavor of the classic cocktail without the hassle of mixing.
Have fun this weekend, but be sure to drink responsibly!