The Ultimate Mint Julep Recipe For The Kentucky Derby
The only thing that's as synonymous with the Kentucky Derby as horses and big hats is a bourbon mint julep, and Basil Hayden's has teamed up with renowned Louisville mixologist Joy Perrine to create their own unique julep!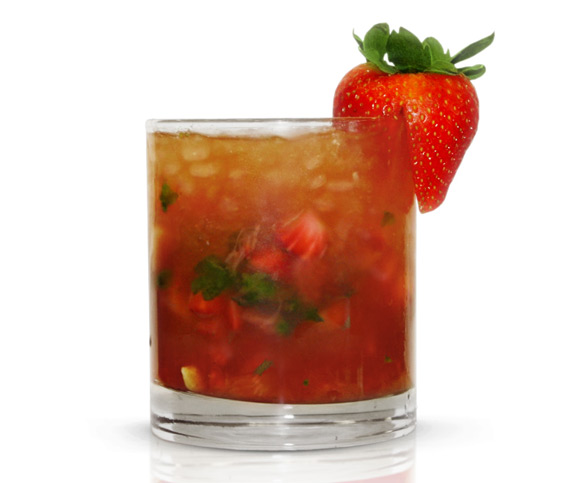 Basil Hayden's Triple Crown Julep (Created by Joy Perrine):
INGREDIENTS:
4 parts Basil Hayden's Bourbon
4 chopped strawberries
10 Kentucky Colonel or Spearmint leaves
4 Lemon Wedges
1 part water
2 Tablespoons Brown Sugar
PREPARATION:
1. Muddle brown sugar and water in pint glass until sugar dissolves.
2. Add chopped strawberries, lemon wedges and mint leaves and muddle well
3. Add Basil Hayden's and shake
4. Add ice and shake once again
5. Strain cocktail over crushed ice and garnish with a mint sprig and strawberry
Enjoy!