Mint Julep Recipes For The Kentucky Derby
With the Kentucky Derby right around the corner, now's the perfect time to talk about the drink of choice for Derby enthusiasts everywhere, the mint julep.
The mint julep has been promoted by Churchill Downs in association with the Kentucky Derby since 1938. Each year almost 120,000 juleps are served at Churchill Downs over the two-day period of the Kentucky Oaks and the Kentucky Derby, virtually all of them in specially made Kentucky Derby collectible glasses.
Below are two awesome takes on the classic julep, one featuring Bulleit Bourbon and the other Bulleit Rye. Because just like the Derby, Bulleit is a staple of the South – deeply rooted in the heritage of the state.

The Ginger Julep '68 Fastback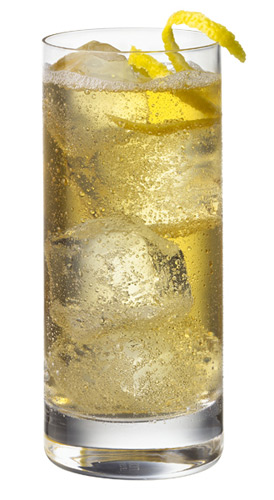 Ingredients:
1.5 oz. Bulleit Bourbon
.5 oz. Organic Brown Sugar
¼ oz. Peeled Minced Fresh Ginger
1.5 oz. Soda Water
1 Lemon or Lime Twist
Preparation: Muddle the ginger and brown sugar together until all of the sugar is moistened and nearly dissolved. Add a dash of soda to finish dissolving the sugar, stir in your Bourbon. Finish with ice, soda to taste and a lemon or lime twist.

The Bulleit Rye Mint Julep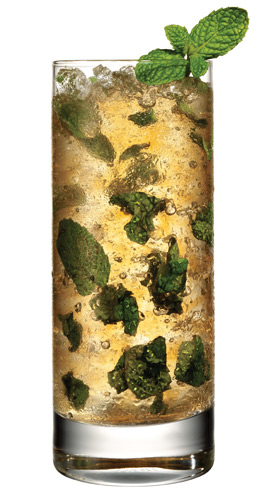 Ingredients:
1.5 oz. Bulleit Rye
2 oz. Stirrings Simple Syrup
Fresh mint leaves
Preparation: Muddle mint leaves, Stirrings Simple Syrup and crushed ice in rocks glass. Add Bulleit Rye and fill glass with ice. Pour into cocktail shaker, shake vigorously and serve in rocks glass with fresh mint garnish.