This Year, Swap Out Your Boring Old Mint Juleps For A Mint Mutiny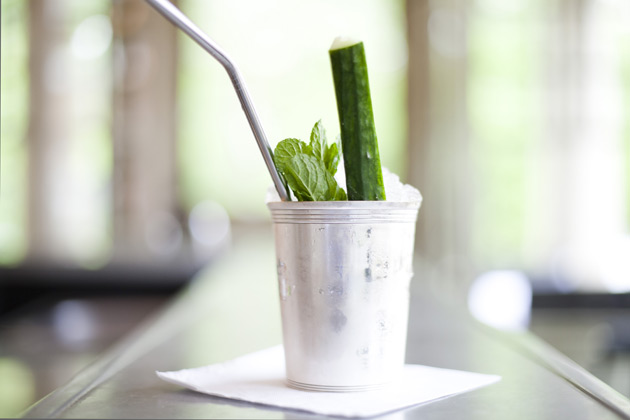 Captain Morgan has partnered with Top Chef judge Hugh Acheson to stage a mutiny during this weekend's Derby festivities, and we want you to join in the fun by swapping out your boring old Mint Juleps for a cool and refreshing Mint Mutiny, made with Captain Morgan White Rum!
Are you ready to stage a mutiny this weekend? You can find all the ingredients you need to create your very own Mint Mutiny cocktail below:
Mint Mutiny Recipe
Ingredients:
Crushed ice
1 teaspoon fresh mint, torn into pieces
1½ ounces Captain Morgan White Rum
½ ounce freshly squeezed lemon juice
½ ounce Rose Water-infused Simple Syrup
Club Soda
Fresh mint, muddled
1 cucumber spear
Directions:
Fill a julep glass with crushed ice. Add the Captain Morgan White Rum, lemon juice, Rose Simple Syrup, and then fill with club soda until the glass is almost full. Top the glass with a mound of more crushed ice and garnish with a cucumber spear and mint sprig.
IMPORTANT: Make sure you're following us on Twitter today and tomorrow, as we're competing against other bloggers in the #MintMutiny Challenge, and we need your help. The winner gets a trip for two to either the Preakness Stakes or the Belmont Stakes, so the stakes couldn't be higher! More details to follow..