The We-Vibe 4 Plus Allows Couples To Stay Intimate From Across The Globe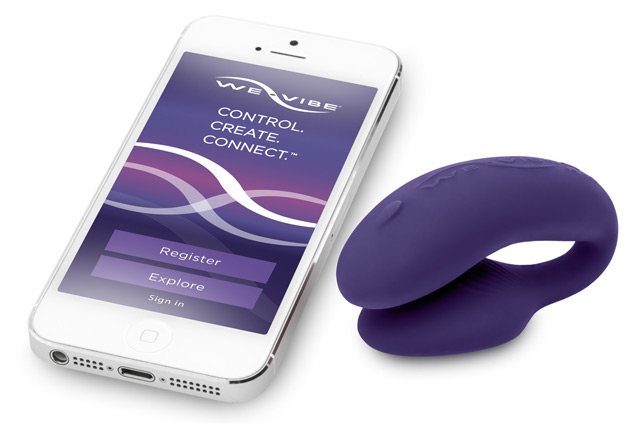 Step over sexting, fallback phone sex — Maintaining "the spark" just got a whole lot more explosive with the We-Vibe 4 Plus, an app-compatible vibrator that allows couples to keep their flame ignited, whether they're together or apart.
The We-Vibe 4 was a revolutionary new massager made for couples looking for a more playful experience in their sex lives. Worn by women while making love, the We-Vibe 4 allowed couples to experience a new level of shared pleasure. Now the We-Vibe 4 Plus cranks things up a notch by providing couples the opportunity to control their partners' vibration, regardless of where they are.

The free We-Connect app (available for iOS and Android) allows you to play with your lover from anywhere in the world. Simply send her a private, secure connect link, and once she clicks the link, you're in control of the We-Vibe. From there, you can remotely choose from 10 vibration modes. Plus, you can adjust the intensity of the vibrator. Tease and please her from the palm of your hand.
"We-Vibe was created to connect couples and build intimacy," said Tristan Weedmark, Global Passion Ambassador at We-Vibe, "and the new We-Vibe 4 Plus adds another layer of connection and frisky fun because couples are able to customize their experience and take their sex lives to the next level. The We-Connect app brings couples closer together, even if they are continents apart."
Whether you're in a long-distance relationship or just constantly on-the-go, the We-Vibe 4 Plus is a great tool to keep that intimacy going when you're apart. But why limit it to long-distance trysts?
Imagine having your girl wear the We-Vibe 4 Plus while running some errands, and giving her a spontaneous orgasm in the supermarket. "Cleanup in aisle 9!" Or teasing her ever so slightly that when she comes home, she rips off your clothes and goes to town on you. You're only limited by your courage and imagination.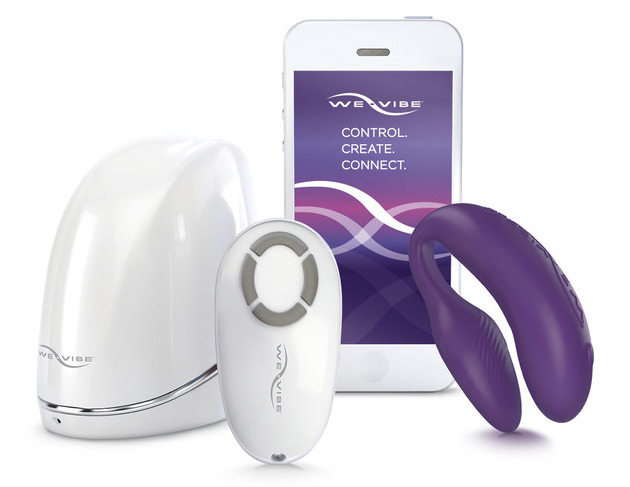 The We-Vibe 4 was rated the number 1 couples vibrator for good reason, and the We-Vibe 4 Plus builds on that with the ability to control it remotely. It's an amazing piece of technology, and if you're an adventurous couple looking to spice things up inside (and outside of) the bedroom, I definitely suggest you check out the We-Vibe 4 Plus. You'll be glad you did.
The We-Vibe 4 Plus retails for $179 and can be purchased from We-Vibe.com.