The Autoblow 2 Gives You A Surprisingly Realistic Blowjob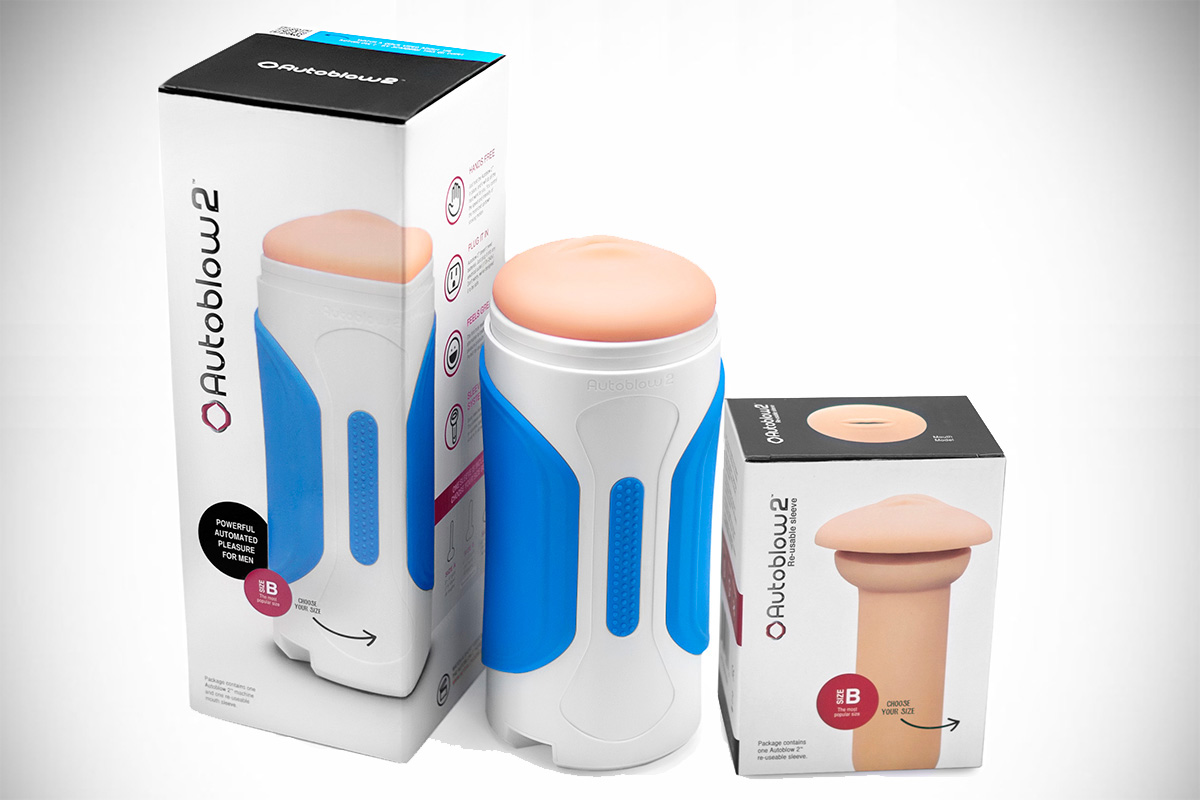 While women have literally thousands of sex toys to choose from for some solo fun, guys have pretty limited options to choose from. Strange, isn't it? Especially considering that we're the ones thinking about sex 24/7!
Over the years, I've tried pretty much everything out there, and most of them left me taking things back to my own hands.. literally.
So when I heard about the Autoblow 2, a "blowjob machine" that's supposedly as good as the real thing (but without the headaches, gag reflex, and other bullshit that constantly plagues my girlfriend), I had to try it out for myself. You know, for science and stuff.. 🙂
As you can see from this video (skip to 1:25), there are two layers of beads that run up and down the length of the sleeve, simulating the sensation of a blowjob. And surprisingly enough, it feels pretty damn realistic.
When the Autoblow 2 arrived, I was like a kid on Christmas, chomping at the bit (maybe that's not the best choice of words) to play with my new sex toy. For this momentous occasion, I decided to watch Farrah and James Deen get it on in Farrah Superstar: Backdoor Teen Mom.
Setup of the Autoblow 2 is a quick process that involves inserting the interchangeable skin-like sleeve into the Autoblow 2, plugging the Autoblow 2 into a wall outlet (yes, this sucker runs on electricity, no wimpy batteries here), applying a copious amount of lube to my now-erect dick, and then penetrating the Autoblow's "lips".
The initial sensation is not unlike a Fleshlight. But once I flipped on the power switch, things got interesting in a hurry. As soon as the beads started moving up and down the length of my shaft, I was like "Whoa, this is fucking insane, it really feels like I'm getting a blowjob!"
For me, I found that if I pushed my dick all the way into the Autoblow 2 (like I was deep throating it), it felt the best. Once I found the right spot, I started turning up the speed, and as I watched James Deen plow Farrah from behind while fingering her asshole, I blew a massive load. Total time I lasted: Less than 3 minutes.
While the Autoblow 2 isn't without it's faults (it's rather loud, it's expensive, and cleanup is a drag), it certainly made me a believer. So if you're going through a dry spell, or if you have a s/o who doesn't give (good) head, you should definitely check out the Autoblow 2. You won't be disappointed!
If you're ready to take things to the next level, click here to order your Autoblow 2 today!