This Guy Wrapped His $175K Porsche GT3 RS To Look Like A Barn Find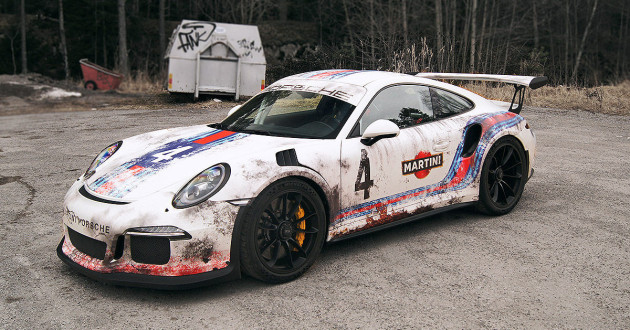 Just when I thought I had seen it all, here comes a new Porsche GT3 RS that's been wrapped to look like a rusty and worn-out Martini racer that's seen a few too many racetracks in its days.
Featuring a cracked front bumper, scorch marks and a faded version of the famous Martini livery that racing Porsches wore in the 1970s, the attention to detail on this distressed livery is pretty wild.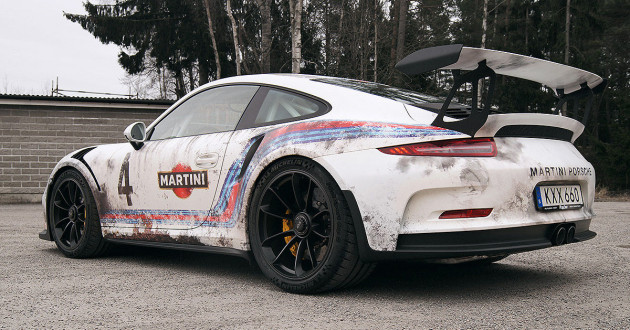 Swedish owner Henrik Sandell turned to the Florida graphic design firm Skepple to come up with the design, and the installation was handled by Stockholm-based specialist WrapZone, the same folks that take care of skier Jon Olsson's amazing custom car wraps.
While part of me wants to hate this car for being a huge poser, I just can't help but revel at how cool his GT3 RS looks in its current state.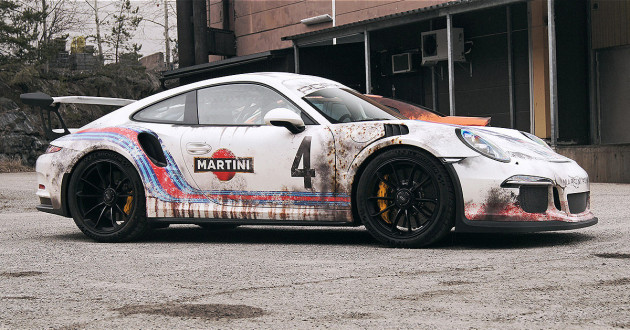 So what do you think, is this distressed Porsche livery hot or not?