Elon Musk Unveils $35,000 Tesla Model 3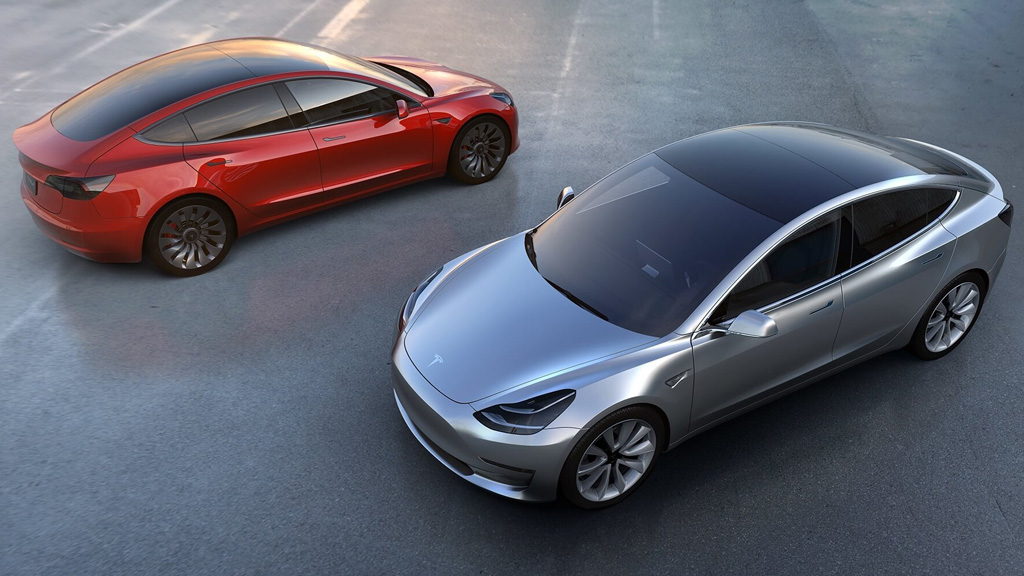 Last night, Tesla Motors finally unveiled their new, lower-priced Tesla Model 3 electric sedan, the vehicle that CEO Elon Musk hopes will take the electric car to the masses. Our first impression? DAMN!
So what's so special about the Tesla Model 3 that it received more than 130,000 pre-orders in just 24 hours? Maybe it's the fact that Tesla is delivering a sleek electric car that can do 0-60 in less than 6 seconds, with a range of at least 215 miles, plus access to Tesla's supercharger network – all for a starting price of $35,000 (before federal and state government incentives).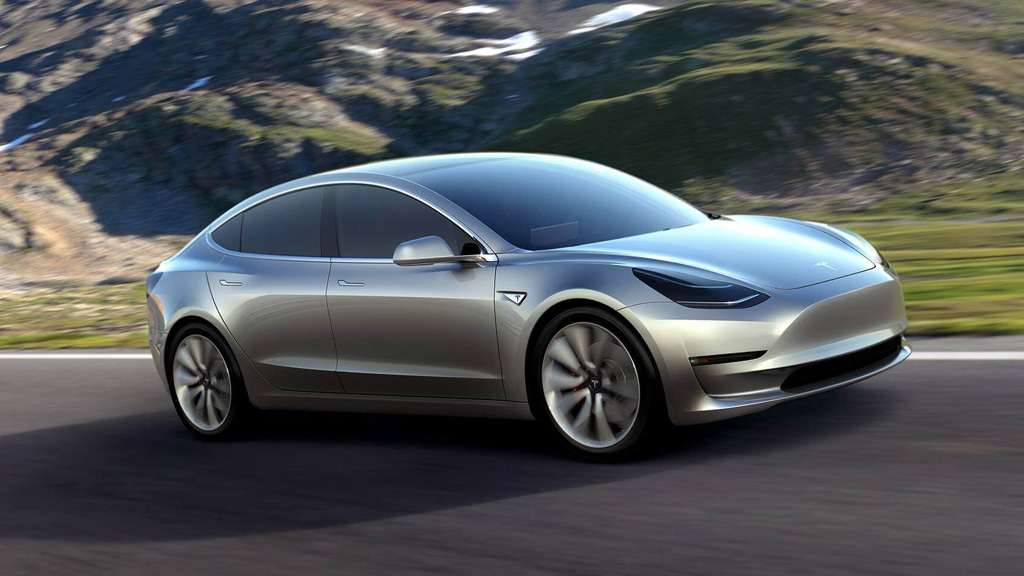 As you can see from these photos, the Model 3 looks like a shorter version of the Model S. Like the Model S, the Model 3 will come in both rear-wheel drive and all-wheel drive versions, and there's a 15-inch landscape touchscreen inside. Autopilot hardware is standard, and all safety features will be active automatically. The Model 3 sits five adults "comfortably," with the interior space maximized by being able to push the dashboard and "firewall" as far forward as possible.
And just like the Model S, the car comes with the standard front and rear trunk spaces, thanks to not having to work around the engine. "More cargo capacity than any gasoline car of the same external dimensions," says Musk. "You can even fit a 7-foot long surfboard on the inside."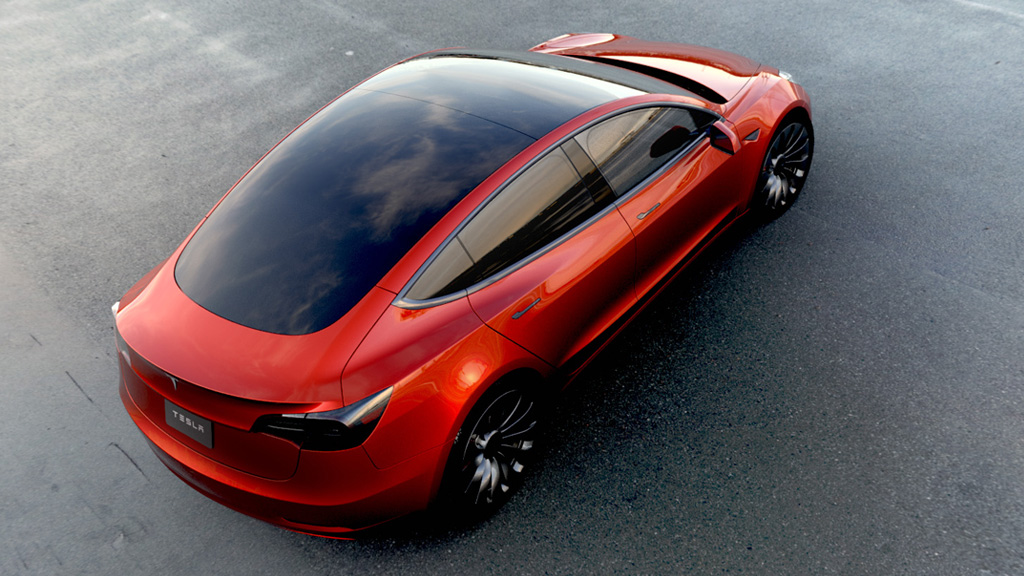 But don't expect to get your hands on one any time soon. The Model 3 isn't expected to begin production until late 2017, more than 18 months from now. Acknowledging his past over-optimism on delivery promises, Elon Musk chuckled, "I do feel fairly confident it will be next year."
That gives cars like the Chevrolet Bolt (which also have an electric range greater than 200 miles and a price of around $30,000) a bit of a lead. But Musk isn't worried, as he believes the Tesla Model 3 will compete most directly with small luxury cars such as the Audi A4 and the BMW 3 Series.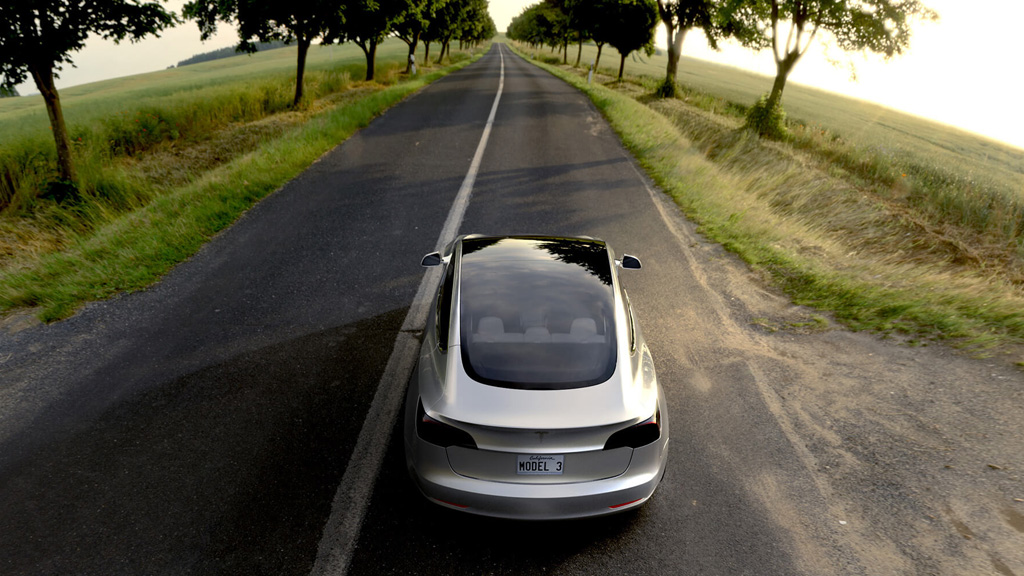 The Model 3 is the culmination of a decade's worth of work, from the Roadster to the Model S to the Model 3 that we're seeing today. Elon Musk has bet billions on it, and it needs to deliver, as the future of the company quite literally rides on its success.
We think Tesla has a real winner on their hands, and the public seems to be in agreement as well, as evident by the sheer number of pre-orders they've received already. All I know is that I can't wait to get behind the wheel of one, and hopefully sooner than later!