This Outrageous 350-Foot Superyacht Has It All.. Including A Private Beach!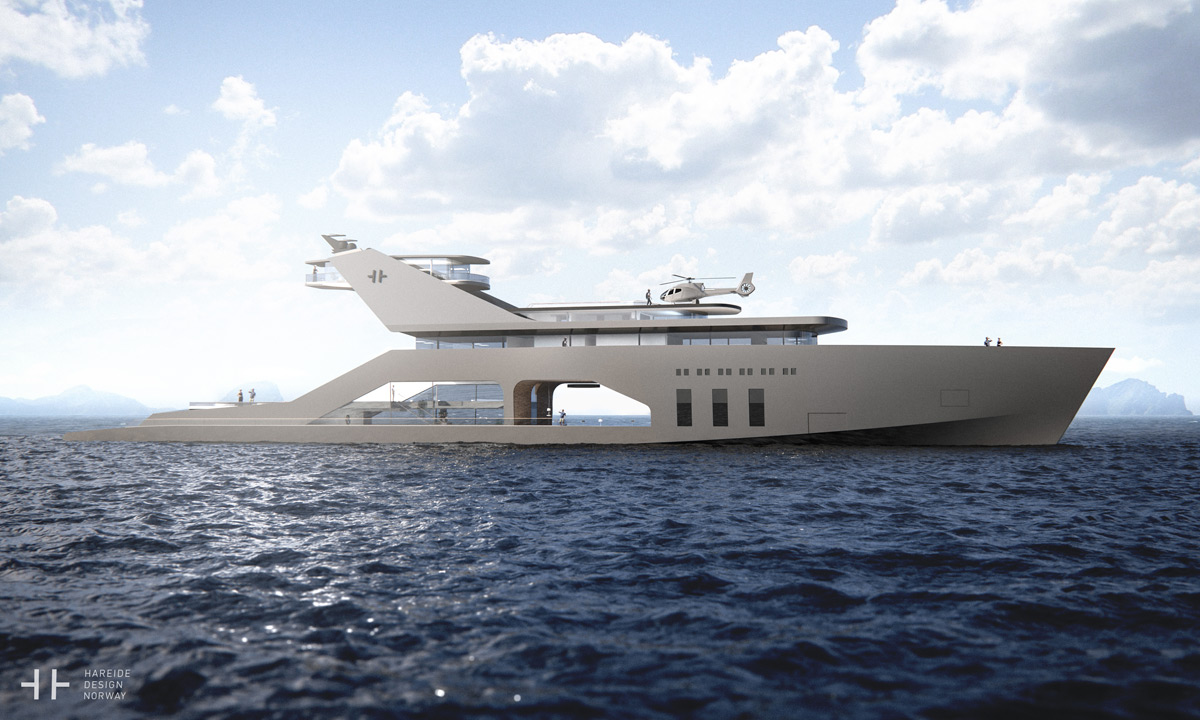 Today's superyachts are typically designed like floating luxury hotels with interiors based on traditional luxury. But Norwegian design studio Hareide Design recently developed a concept super yacht called the 108M that shifts the focus from extrovert admiration, to creating a platform for actively experiencing the beauty of nature and the changing elements.
The ship is based on a classic 108-meter mono hull design (hence the name), with the unique combination of elegance and modernity of Scandinavian design.
But what helps differentiates the 108M from the rest is that this floating mansion features a sprawling garden, a "beach" area, two swimming pools and a double-story Grand Hall with an enormous floor-to-ceiling window that gives an unprecedented view and contact with the surrounding nature. There's also a helipad for quick boarding and de-boarding.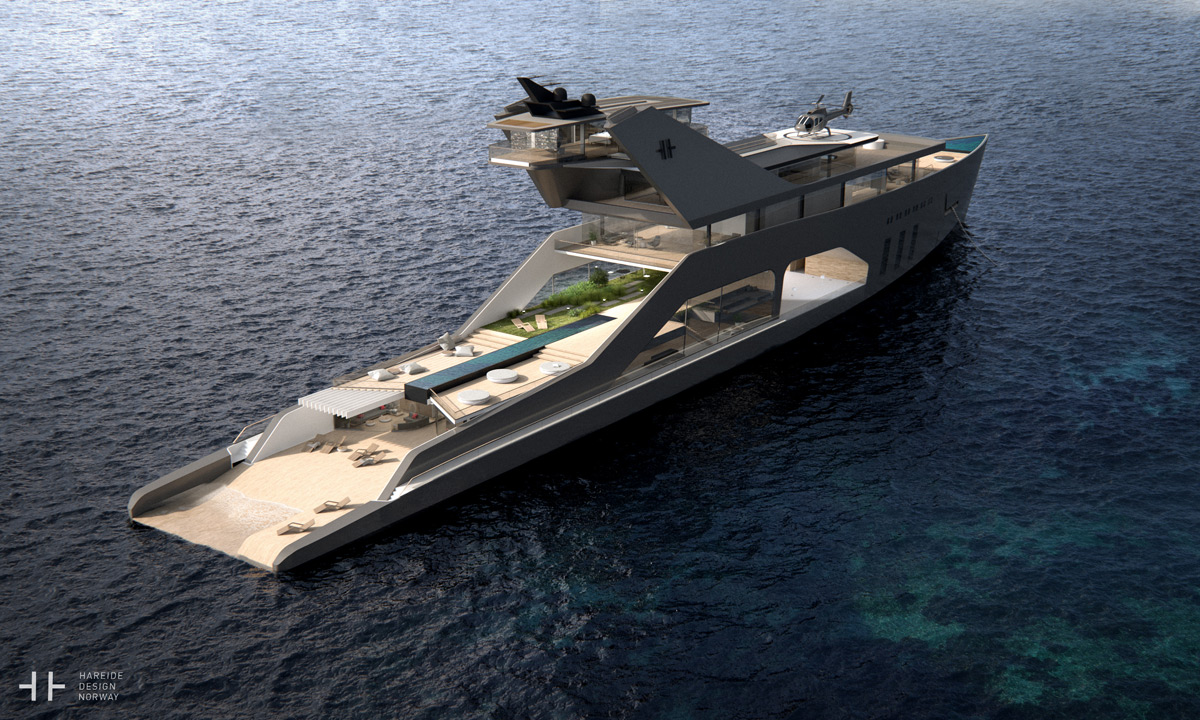 Wait, did you just say beach area? That's right, at the stern of the ship, designers created a faux beachfront where passengers can dip their toes in salt water that laps upon the simulated shore. Because who wants to deal with.. sand?
In addition to a wealth of high-end amenities, Hareide's superyacht features an energy-efficient design with over 3,000 square feet of solar panels capable of providing enough power for the boat at low speeds. For longer distance and higher speed, you also have the option for diesel-electric propulsion.
The 108M is just a design concept for now, but here's hoping that it comes to fruition!