Thrill On Launches Social Platform For The Active And Adventurous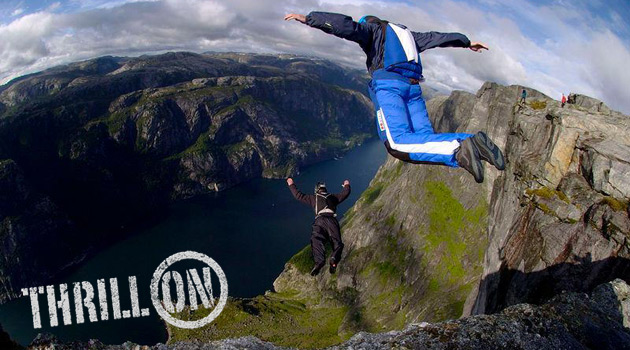 Thrill On, a social platform focused on the active and adventurous, officially launched last week. Thrill On connects everyone in the world through the outdoor activities they love to do, including skateboarding, team sports, fitness and BMX. The platform allows users to discover, organize and share epic photos and video in more than 30 categories.
Thrill On launched in beta mode in July 2012, and they've already acquired over 370,000 Facebook fans, and over 100 brands have created pages, including GoPro, Polaris and Cabela's, among others!
Thrill On, which is completely free to use, lets users Explore, Follow, Like and Retag hundreds of thousands of photos and videos. They can be inspired by people, destinations and adventures—or just live vicariously with less road rash. Users can upload their personal photos and videos or bring in new content from around the web using an easy bookmarking process.
This video really embodies what Thrill On is all about:

On Thrill On, content has greater longevity and can be discovered for months after initial tagging, unlike other social media platforms that provide initial interaction but typically fade quickly.
In addition, this spring, Thrill On will launch a free iOS app that will allow users to easily upload photos and video from their iPhone to their Thrill On profiles.
Sounds pretty awesome, right? So what are you waiting for? Sign up for a free Thrill On account today!