Tips To Save Money When Purchasing An Engagement Ring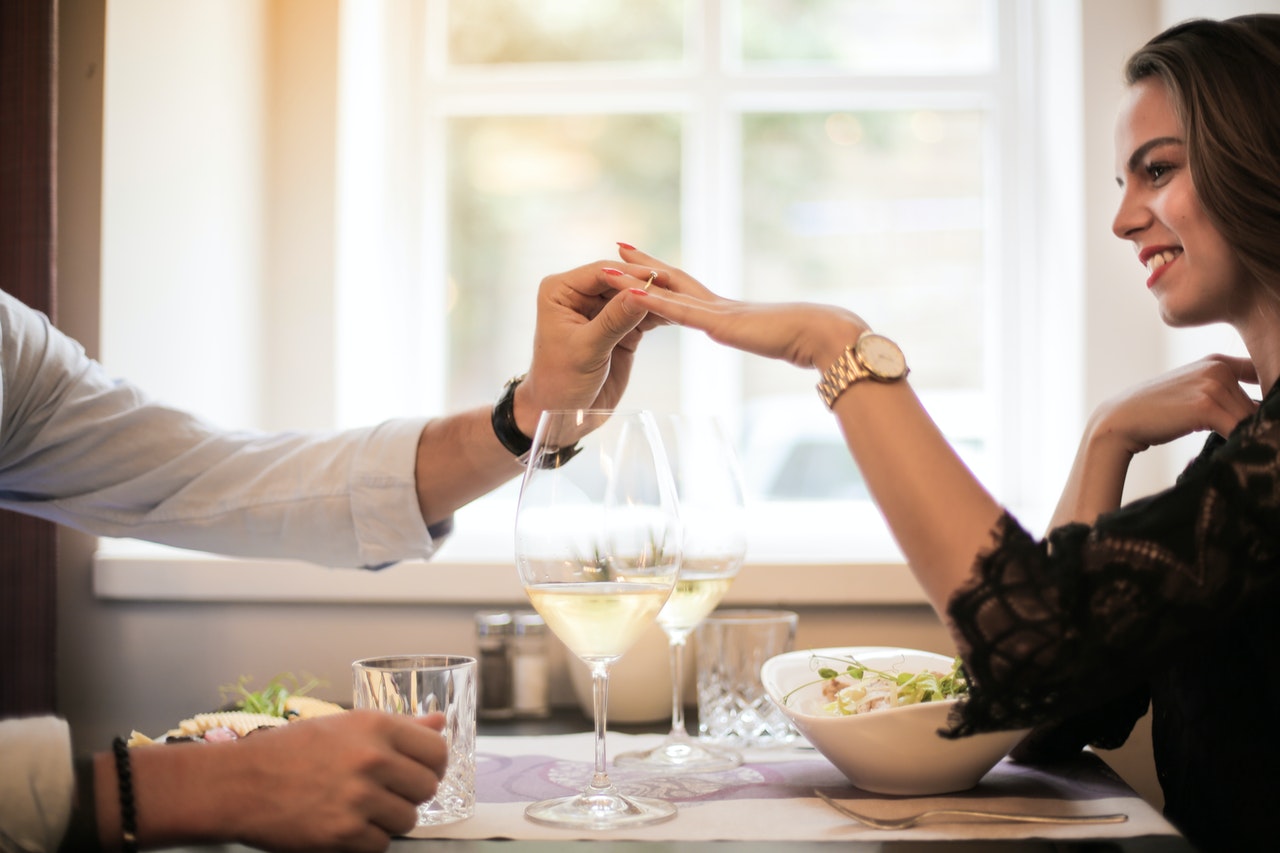 It's no secret that buying an engagement ring is a daunting task, one that can result in a huge blow to your personal finances. But contrary to popular belief, size isn't everything. There are many additional factors to consider, which help to save money, without compromising on the overall quality of the ring.
With engagement season in full swing and wedding season around the corner, our friends at James Allen, the premiere jewelry website that provides the world's largest assortment of diamonds available on the web, have offered some money saving tips when purchasing an engagement ring.
1. BUY ONLINE:
Because online jewelers have virtually no overhead, they can sell the same jewelry for a lot less than brick-and-mortar stores, whereas brick-and-mortar stores have to mark up their jewelry to offset their rent and manpower expenses. Also, because it can be hard to wrap your head around the idea of buying an engagement ring online, many online jewelers offer 60-day money-back return policies that even jewelry stores can't compete with.
2. BUY A FRACTIONALLY SMALLER STONE:
Every woman wants a 1.00ct diamond, right? Well, there is some truth to that, so buying a diamond just under 1.00ct is a great way to save a few bucks without giving up much size. A properly cut 0.90ct diamond might be 10% smaller by weight, but it's only 3-5% smaller in diameter and a whopping 20% less expensive than a comparable diamond at a full 1.00ct in size. The same logic applies at 0.50ct, 0.75ct, 1.50ct and 2.00ct
3. LOWER THE CLARITY, NOT THE CUT:
Despite what many people seem to believe, high clarity has nothing to do with a diamonds sparkle. Clarity is a measurement of how much 'stuff' can be seen under a microscope. As long as your diamond is SI1 or higher, you shouldn't be able to see any of that stuff (called 'inclusions') unless you're walking around with a microscope taped to your hand. By going with a lower clarity diamond you can take the extra money you saved and put it where it counts – size and quality of cut. DO aim to get the highest cut possible (Hearts & Arrows, Ideal/Excellent) because this is largely responsible for the diamond's sparkle.
4. CONSIDER 14K WHITE GOLD FOR THE BAND, INSTEAD OF PLATINUM:
Platinum is a pure metal and often the first choice when looking for a white metal. Because it is 60% more dense than gold, however, platinum rings can often sell for 50% more than the same ring made in 14kt White Gold. 14kt white will give you a durable, scratch resistant piece of jewelry that will hold up to the test of time and allow you to save those precious dollars for the center diamond.
5. SKIP THE HIGH COLOR:
Just like clarity, high color has nothing to do with a diamonds sparkle. It's a romantic notion to propose with a "D" color, "Flawless" clarity masterpiece, but for about 1/3rd the price you can purchase a diamond in the near colorless range (G-J), SI clarity that will still be extremely white and clear. Diamonds don't start to look yellow until you get down below "K" color and purchasing anything higher than "G" color is overkill for most budgets.
…..A final word of wisdom – stick to GIA and AGS diamonds:
While GIA and AGS graded diamonds are more expensive than other labs, sticking with these 'gold standard' laboratories is the only way to ensure you're getting exactly what you paid for. Buying a diamond with a lab report from another company (or worse yet – no lab report at all) is a sure way to overpay, as those labs can be one, two, three, or even four full grades "off" in their analysis.
You can always check out a review of lightstream.com's loans to see if it's a good option to get the better ring. A good deal isn't such a good deal if you didn't get what you thought.
Good luck, and here's hoping she says Yes!